File information
Created by
PraedythXVI
About this mod
New model and textures for the conjuration staff. DSR/ALLGUD support included, available in 4K/2K and 1K.
Now with ENB-Light support.
Permissions and credits

Changelogs

Conjuration Staff HD - SE

Replaces the model with a slightly edited one along with new textures for it.

=>Available in 4K/2K/1K.
=>The crystals also glow and pulse.
=>DSR/ALLGUD meshes included.
=>Optional version with Enb-Light.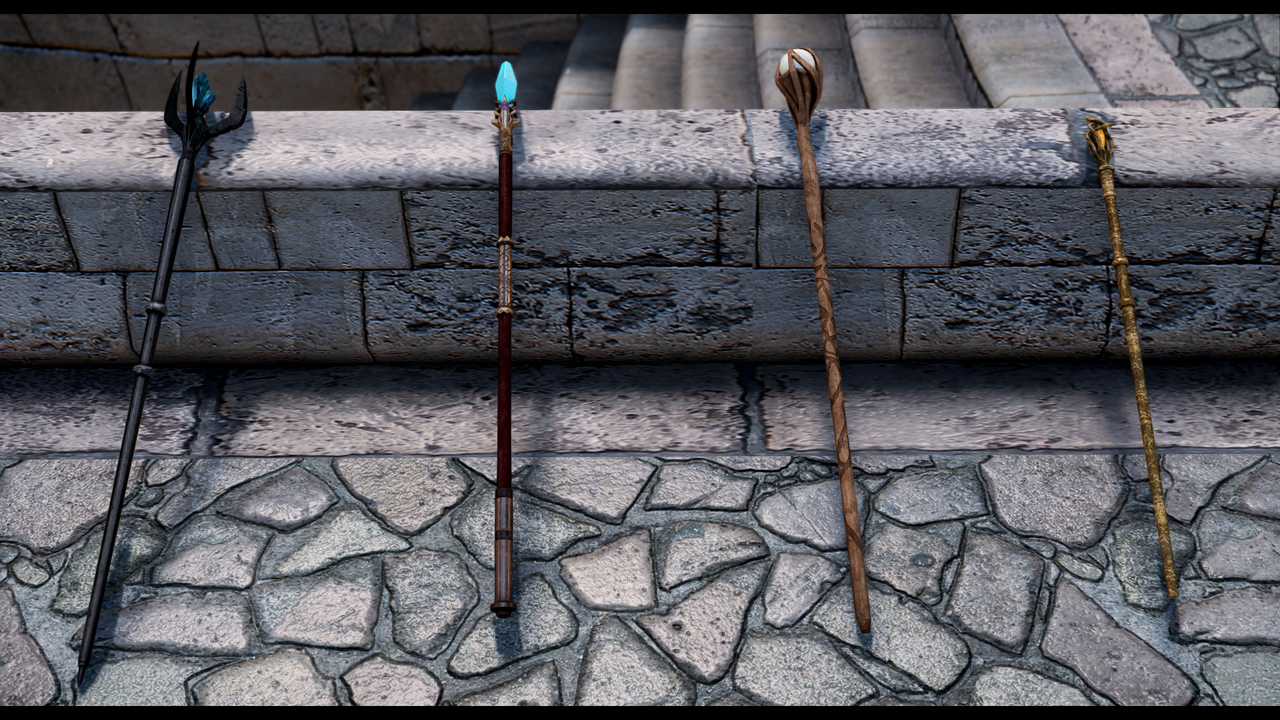 The model should be compatible with other texture mods too if you do not like my textures.
=>Credit:
-
JonnyWang13
 for his cubemaps.
-
Rudy102
 for his Enb-light tutorial and the daedric sets which i used as reference to setup Enb-light on my meshes and i've also included his fxglow enb texture just in case.