File information
Created by
Huerta
About this mod
This is a collection of patches for Khajiit Speak. It brings more patches to cover cool mods so you also speak as a Khajiit in them.
Requirements

Permissions and credits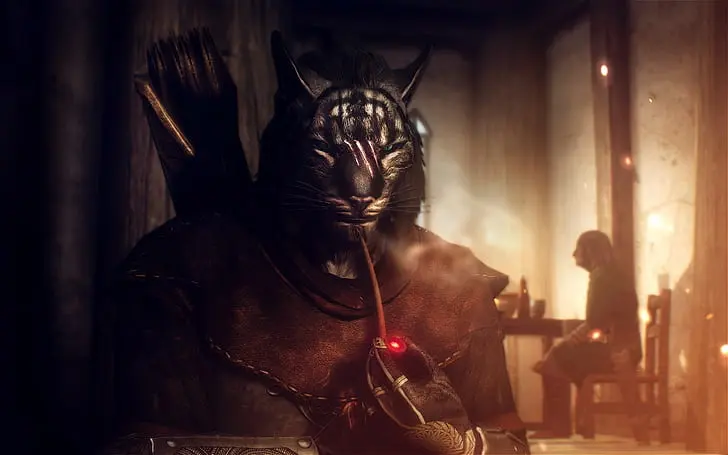 Collection of compatibility patches for
Khajiit Speak
.
Content:
These patches cover the following mods:
All Thieves Guild Jobs Concurrently
Guard Dialogue Overhaul SE (regular version not the Redux)
Relationship Dialogue Overhaul - RDO SE
Installation:
Either install each patch separately or use the All-In-One version if you're using all the mods covered.
It is recommended to install through a mod manager, the other option is dropping the plugins into your Skyrim/Data folder.
The plugins are ESL with .esp for load order management (ESLs do not count towards plugin limit)
Load Order:
If you're here you probably have a pretty complicated load order already. Just based in my experience I'd use the following rule for managing your Load Order:
General & dialogue fixes (Unofficial Patch)
Mods with minor changes to dialogue (for example armor mods)
Khajiit Speak
Cool mods that change dialogue (TCIY, followers...)
Khajiit Speak patches
Other Khajiit Speak patches
This is meant to be used along other popular patches from:
Khajiit Speak Extended

Khajiit Speak Extended Extended

Raptor's Khajiit Speak Patch Collection
I may or may not add more patches in the future. I also may or may not take on suggestions for new patches.