Night Mummy- A Night Mother Makeover
Night Mummy- A Night Mother Makeover
File information
Created by
banjogyro
About this mod
Makes the Night Mother look more like an actual desiccated corpse.
Requirements

Permissions and credits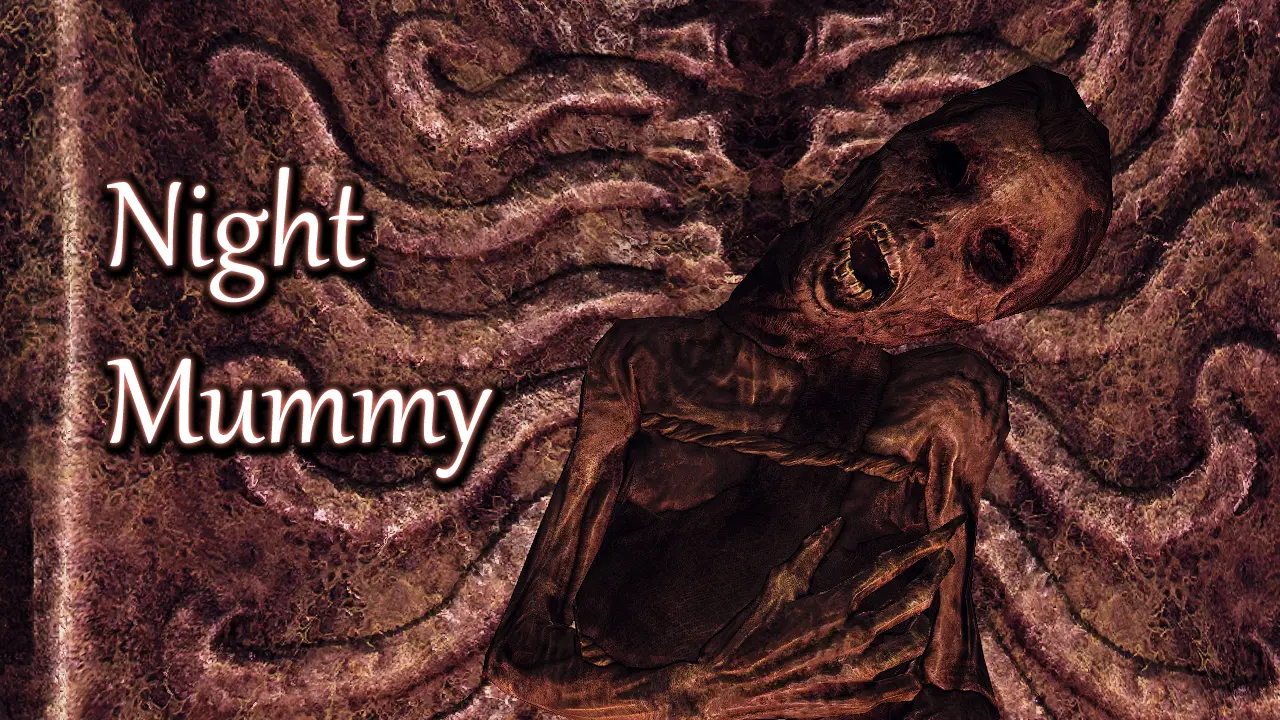 The Night Mother is a withered old hag, and while the vanilla textures did get this across pretty well, I thought it could be even better. I tried to make her look more like an actual mummy. I also made some changes to her coffin, changed the colors slightly to match her new look, and gave the face eyes that look down on any in front of the coffin. If you don't like that change, just delete the coffin texture and normal map in the files. Textures and normals are 2k.
Vanilla VS New