Thanks to everyone, I was able to receive over 1000 endorse for both special edition and legendary version.
Thank you so much!!!!
New mesh and texture for honeypot.
Pattern of two mesh and 512 - 1k - 2k texture size.
Maybe,I probably will not create a big texture than this.
This honey pot works in special edition.
Legendary version here.
MOD adviser :
fadingsignal
JeffMisener
SheerShaw
Proposal of alternative mesh :
aviform
And thanks to many testers.
My other mod
Embrace cabbage
Take clam shell
Do you love honey? I recommend the this house mod!
Sweet as Honeyside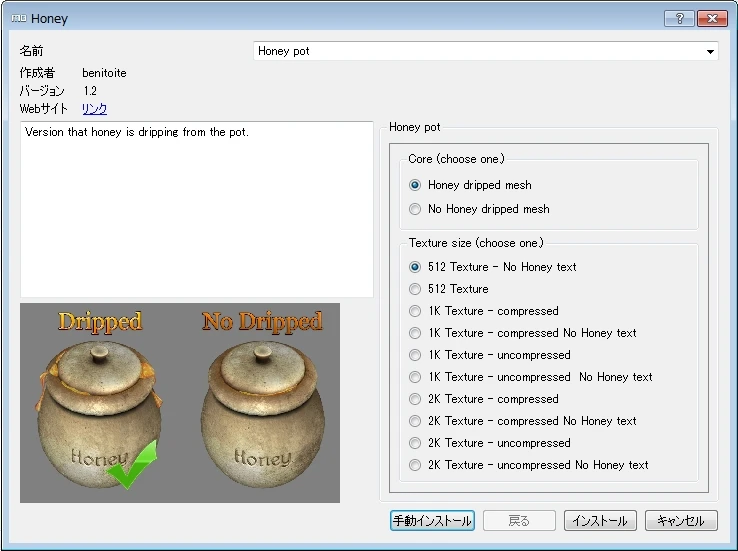 If you use the following tool, an installer starts at the time of installation.
Nexus Mod Manager
Mod Organizer
Wrye Bash
Video
Thanks to
Supertin
Thanks to
vatiwah
Thanks to
theDeModcracy
Thanks to
GamerPoets