File information
Created by
Araanim
About this mod
This mod re-envisions the sword Chillrend to better reflect the way it looks in Oblivion, instead of just a blue version of the glass sword. There was something about the Oblivion sword that I always loved, and I was extremely disappointed with the change when it came to Skyrim.
Permissions and credits

Donations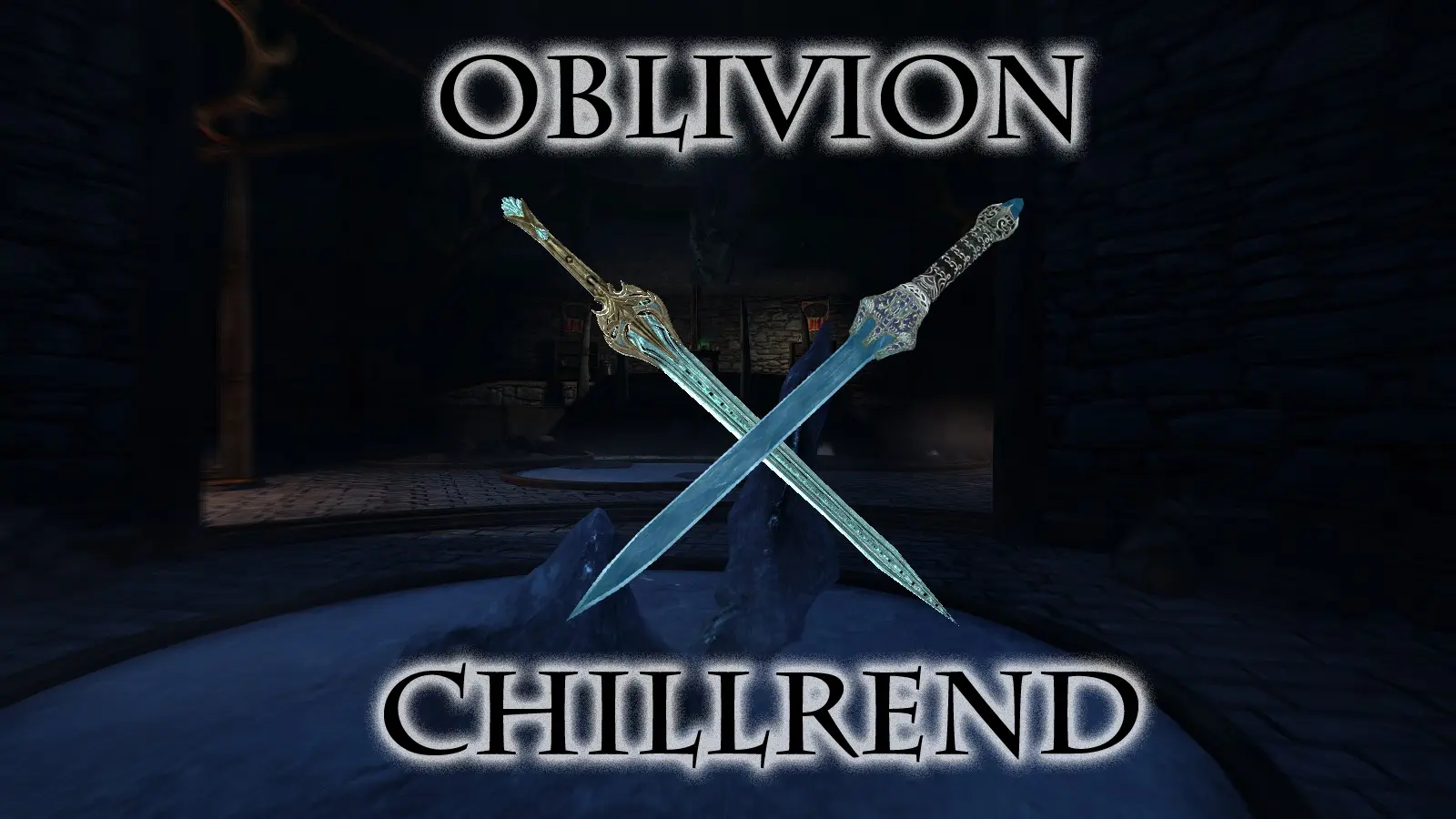 My original plan was to simply retexture the Nightingale Blade and edit the mesh slightly to make it look a little closer to the Oblivion version.  It worked surprisingly well, but it was always a bit obvious that is was just the Nightingale Blade with a retexture.  Then a few weeks ago I came across the new "Glass Blades" mod by Vilidran (
https://www.nexusmods.com/skyrim/mods/98644
) and was inspired to revisit this and create a new version with a little more style.  I think the result looks pretty damn good!
Right now it is simply a mesh and texture replacer that seamlessly replaces all versions in the game.  That also means it does not require an .ESP, so it won't add to your mod limit!  I'm sure there is interest in a standalone version, but I'll have to look into whether it's worth doing that.
There are three color options, just pick the file you prefer:
-An Oblivion-style white-gold/silver version.
-A shiny gold version.
-A Skyrim-style moonstone version.
As always, let me know if you find any bugs or issues.
Want to show your support?
View my 
Patreon
, or follow me on 
Facebook
!
Or, buy me a coffee on 
Ko-Fi
!
Any questions, feel free to contact me on 
Discord
.