Lotuses MO Separators for Fresh Installs and Mod Guides
Lotuses MO Separators for Fresh Installs and Mod Guides
File information
Created by
-Lotus-
About this mod
This is a pretty simple resource for modders that want to get unique separators in their MO2 installation without doing it themselves.
Requirements

Permissions and credits
This
mod
 was made because I couldn't find any other mod like it, it has been specifically built for 
NORDIC SKYRIM - Yet another guide to modding your Skyrim SE
  and 
YASHed Guide
but is still a useful baseline guide mod order for any unique installation, and can be used by most other guides.
I would highly recommend using this for a fresh install, for example. 
Unfortunately due to the way Mod Organizer 2 handles mods dropped into it's mod directory as is required by this 
mod
, they all need to be numbered so they are in the correct order.
There are currently three variants:
with
and 
without
separator lines, and 
capitalized without separators (lower case). Se pictures below.
The errors in the pictures have been corrected.
The installation is pretty simple, all you need to do is manually download your preferred version and drag and drop the contents into your MO2 mods folder,
like this.

First variant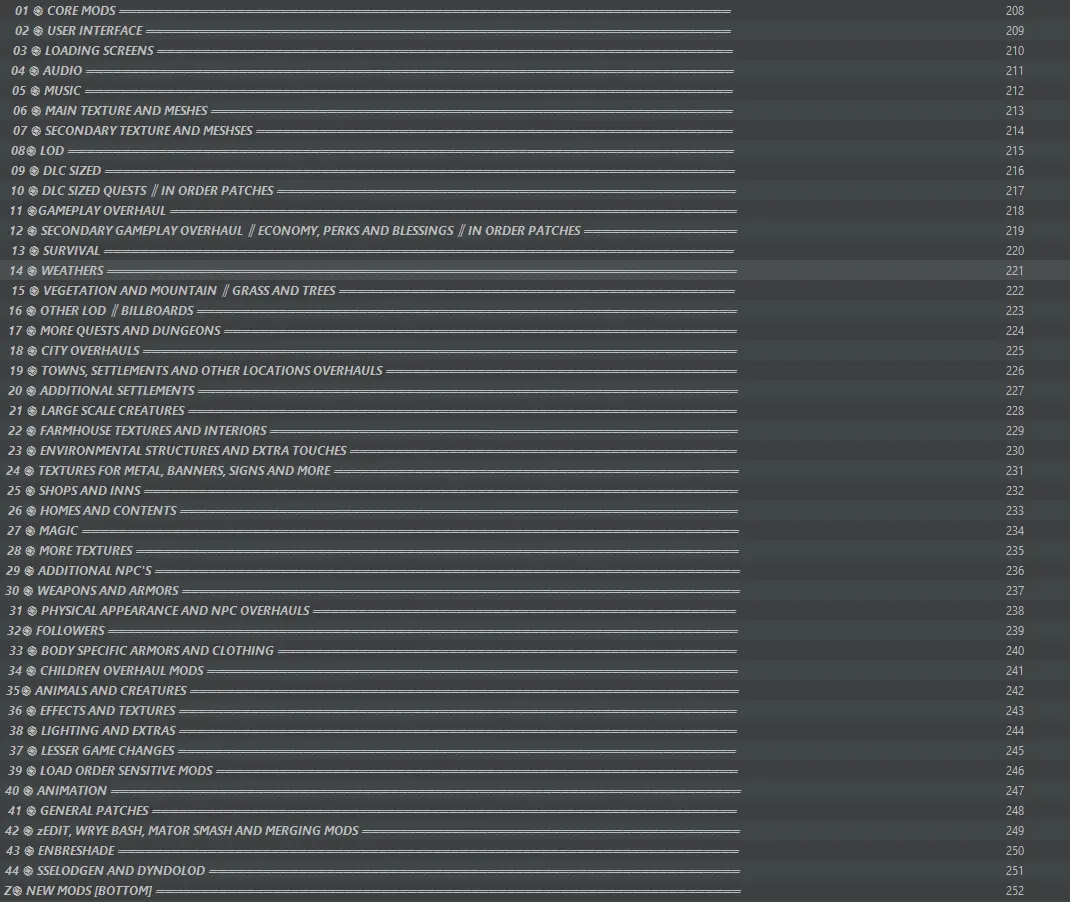 Second variant
Third variant