Samantha
Samantha v1.0 Built in Tutorial Part 1
Samantha's appearance will change depending on Body and skin textures you use in your game.
Create a simple Follower Tutorial
This tutorial assumes you have and know how to use:
Bethesda's Creation Kit
nifScope

SSEEdit

Enhanced Character Edit SE

Racemenu SE

(This is not a tutorial on how to use those tools)
Please post questions in the comments section.
If the video is blurry, click the YouTube button to open the youTube page and watch it there.
You have created your follower, but you need to fix something or change something.
Part 2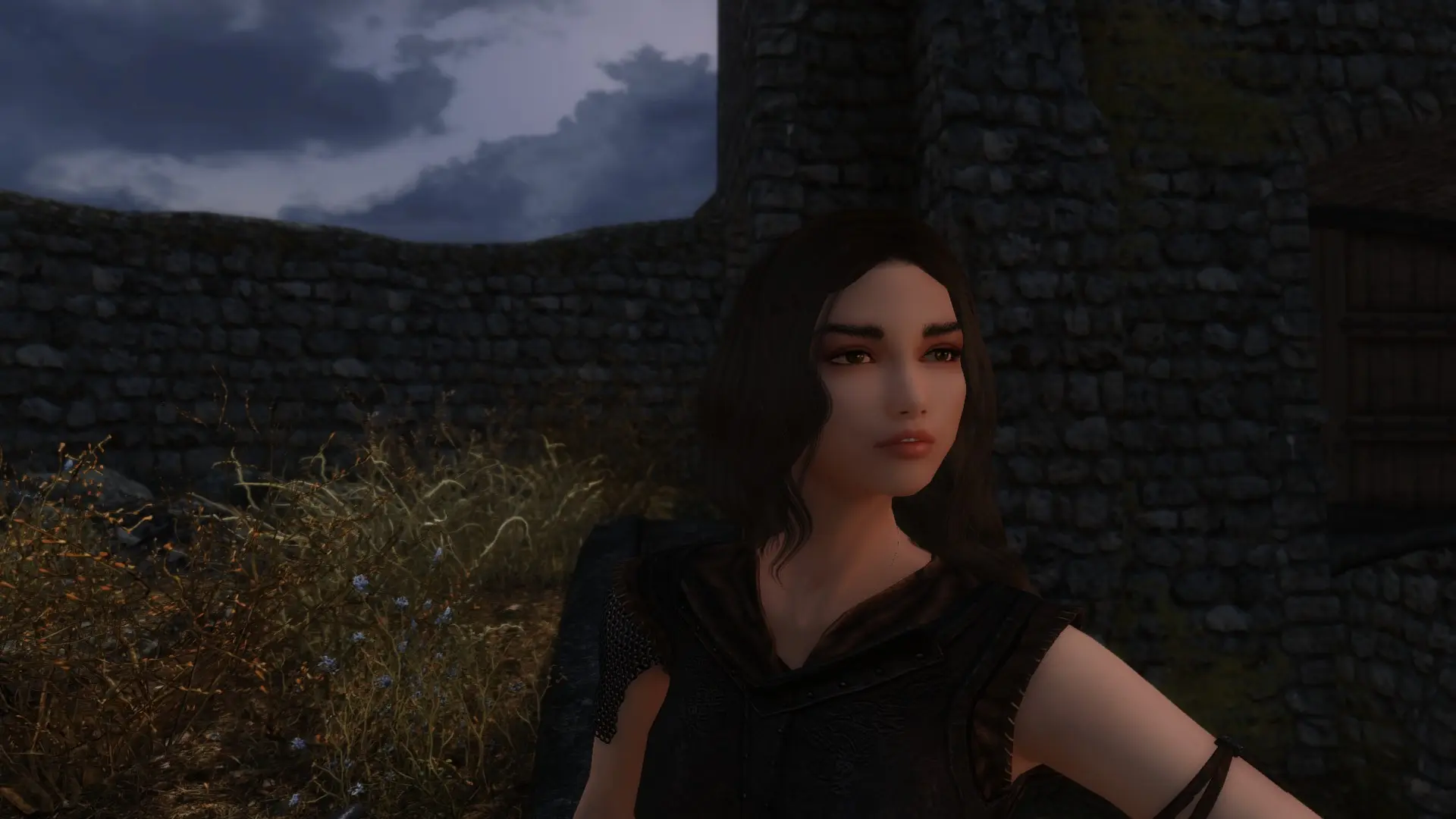 (v1.1 Shows the fixed hairline and more color to the face, Part 2 video)
Part 2 Create a Simple Follower
Adjusting/Tweaking your follower
Testing your Follower in Combat
Facial coloring and makeup tweaks

Samantha Spellsword v1.1
Part 3 Changing your follower eye color and eyebrows 
Changing eyebrows and eye color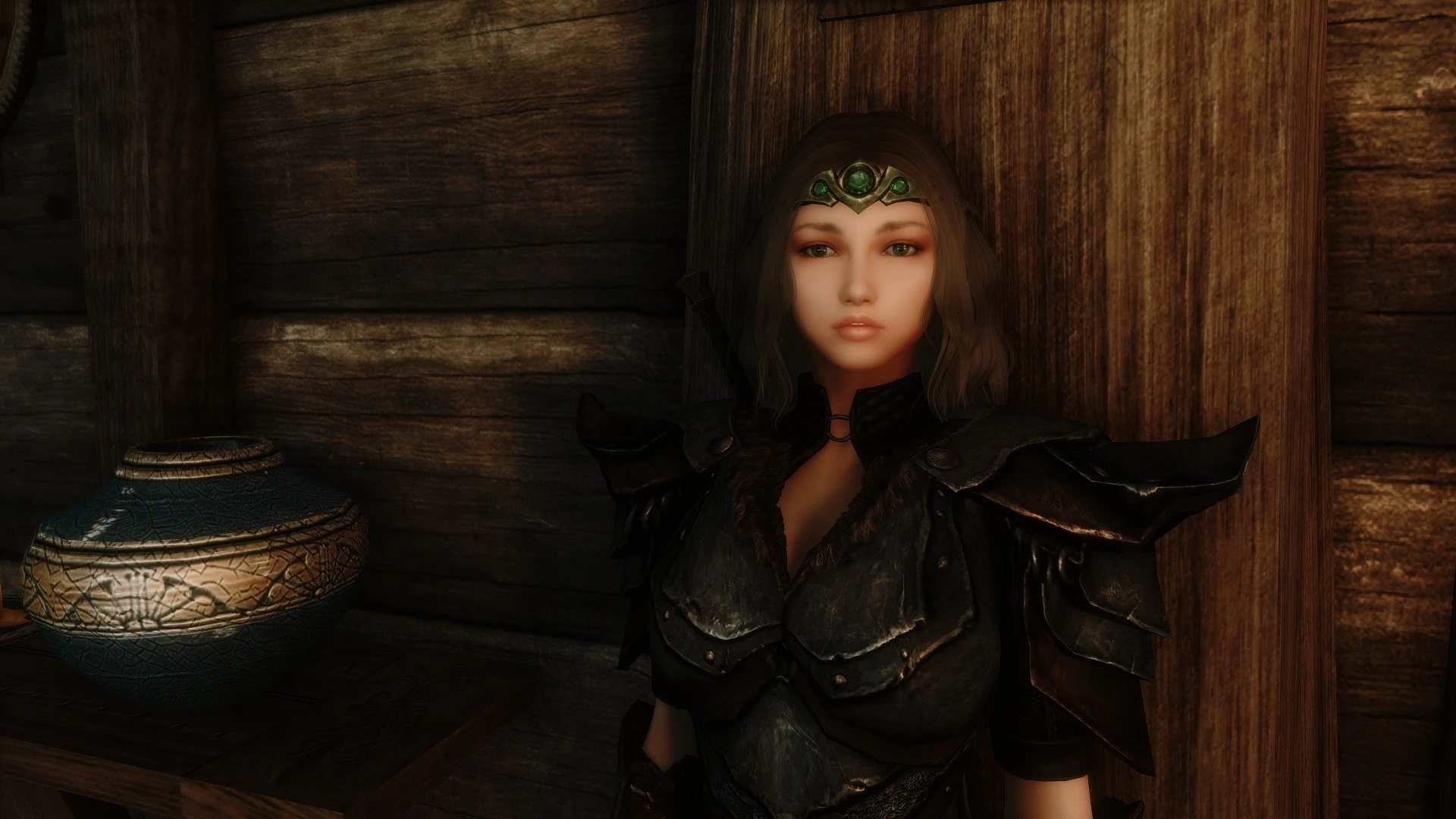 Samantha v1.2T
Tutorial Versions:
Tutorial Part 1: Samantha Spellsword v1.0 Optional File Download (Basic Follower)(Images labeled v1.0)
Tutorial Part 2: Samantha Spellsword v1.1 Optional File Download (Basic Follower Expanded and tweaked)
Tutorial part 3: Samantha Spellsword v1.2T Optional Files (Changing eye color and eye brows)
Just for fun version:
Samantha Spellsword Main File (ff7legend version)
- Includes all tweaks from tutorials
- With Combat over ride Healing
Samantha is a Simple Follower Spellsword, created in this tutorial to show you how.
Samantha will accept whatever body and texture you use in game.
Samantha will level at a rate of .9% of the player, no level cap.
Samantha is marriageable
Samantha is Essential
Starting location is Warmaidens in Whiterun.
The ECE Preset used to make Samantha is in the Miscellaneous Files.
Follower Mods Built using this process:

(If you use this process and want your mods listed here, send me a message)
Arewyn Follower
 by greenfern
Recommended Mods:
Enhanced Character Edit SE
Demoniac Textures SE

The Eyes of Beauty SE
Body of choice.
Used in Screenshots:
A Girl's Heavy Armor SE
Demoniac Textures SE
The Eyes of Beauty SE
Credits:
KS Hairdos SSE

The Eyes of Beauty SE
 by LogRaam
12 Female brows (from
Fair Skin Complexion SE
) by HHaleyy
dovajoaquim
OldMansBeard
Bethesda Creation Kit
Disclaimer:
THIS MATERIAL IS NOT MADE, GUARANTEED OR SUPPORTED BY ZENIMAX OR ITS AFFILIATES.