Adds
Hyenas*
in Skyrim.
Two versions
:
Hyenas for Wolves Replacement
(
2.1
) or
Hyenas No replacer
(
1.0
)
*
The
Brown
(a strict desert species), the
Striped
(a middle eastern and Indian species), the
Spotted
(which though restricted to Africa today was once present throughout Eurasia as far north east as the Bering Strait) and the little
Aardwolf
(a strict insect eater who loves eating termites)
You also have an improved version of this mod:
The House of the Savage Animals SE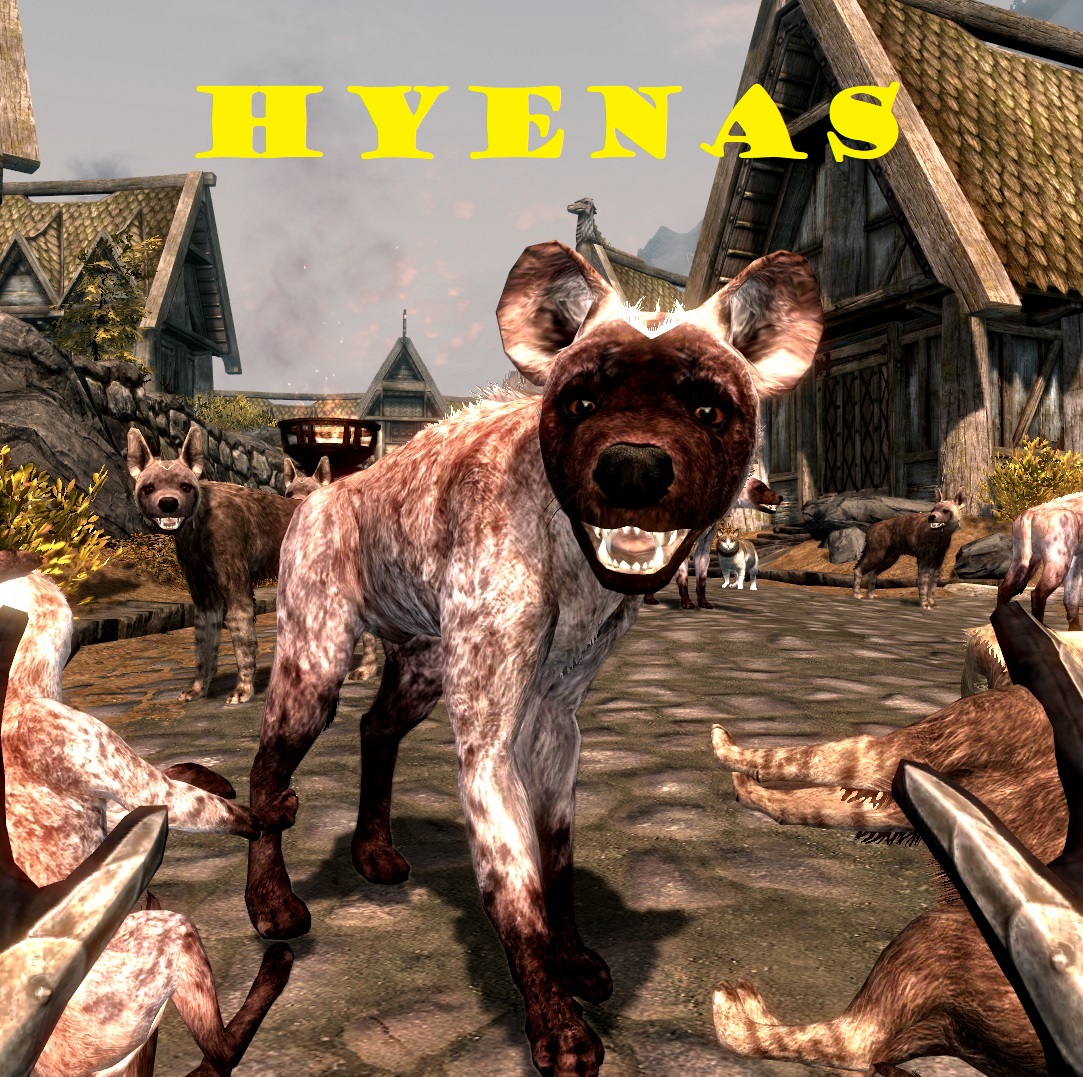 SCROLLS
(1.0 and 2.1)
This mod adds the ability to quickly create hordes of Hyenas (5, 15, 50, 100 ...MORE ?...ATTENTION with the freezes in your computer !)
To obtain these Hyenas, simply buy scrolls found with
Belethor in Whiterun
(in the Belethor's General Goods ). Now open up your inventory, navigate to "Scrolls" and there they are. You throw them and when they hit the ground they hatch into Hyenas.
In order to find the scrolls at Merchant, you must choose the mod for which you want to buy and place it at the bottom of the list when you launch the game.
COMPANION/PET
(1.0 and 2.1)
You have a companion Hyena in the Belethor's General Goods (Whiterun)
You can only have one follower at a time: if you want a different one, you need to dismiss the first one before you recruit them.
If you have any problem with the dialog box (Wait - Follow - Trade - Favor – Dismiss), or if telling the follower to return at home doesn't dismiss him, or if you have lost the active follower, you can try this:
Type "²" or "`" or "~" key to get into console, and type:
set playeranimalcount to 0
With Amazing Follower Tweaks , or other mod with followers, if problem to dismiss the followers, you can uncheck this mod (AFT or other) when you launch the game
If problem with the Dialog Box of the followers/ companions (Wait - Follow - Trade - Favor - Dismiss) you can also enter / exit a house or make a fast travel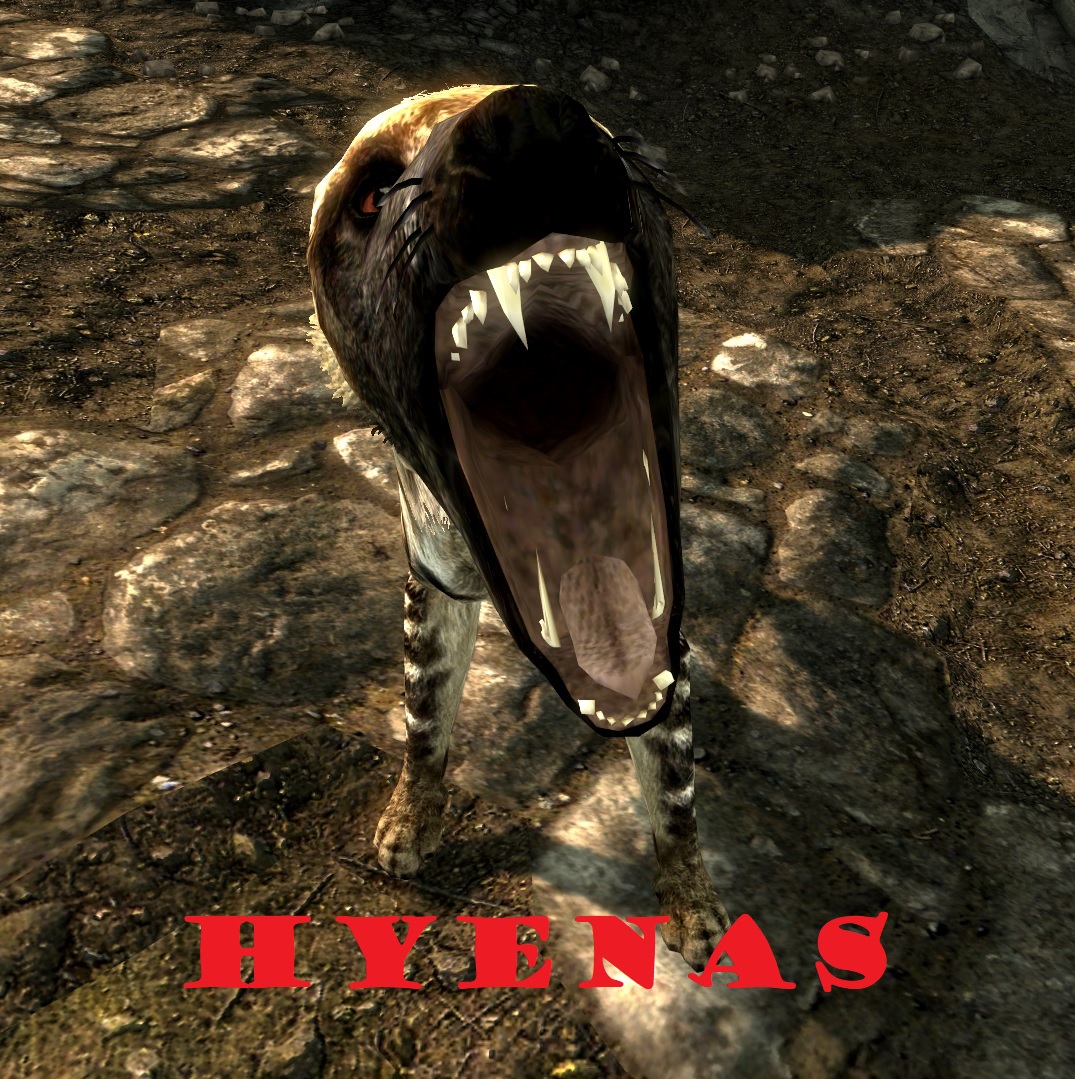 REPLACER
(only 2.1)
Warning:
This mod replaces all the Skyrim's wolves with hyenas. CREDITS
RoboBirdie/Berkian for the Hyenas in
New Creatures
Free sounds