Read All before downloading and/or commenting!
Anything answered here will NOT be answered in the comments!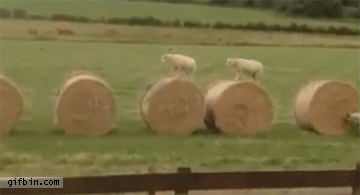 One thing that has always bothered me is: seeing countless hay bales strewn across the world, yet the only way you could get straw was to buy it. Really? Does straw just magically materialize?!? No Todd, it does not "just work." This mod fixes that irritation AND as an added bonus, gives a big screw you to that annoying Belethor.
What does it do:


Any hale bale seen across (vanilla) Skyrim (DLCs included) can be interacted with. Each hay bale will give the player 12 bundles of straw. 

This does NOT add hay bales it replaces the old non-interactive ones with ones you can interact with to get straw.



Compatibility:


Should not be an issue with most Mods.

*Mod that changes the hale bay. (NOT textures!)

*Over-hauls of cities, dungeons, indoors etc. These Mods may or may not remove the hay bales. (I have a few town over-hauls and some of the vanilla hay bales are still there).



Installation:

Mod Manger: Download and Install.

Manual: Download, unzip, navigate to your main S.S.E. folder and drop the file into your Data folder. OR Download, drag and drop the file into your Mod Manager of choice.


Bugs:


None. I have a very heavy Mod order and encountered ZERO issues. If you do happen to come across a bug be absolutely sure it is this Mod before reporting it.
Questions and Answers:
Will you port this to my Xbox? Oldrim? My Mom's 1999 cell phone?!? No. This will only be on Nexus for PC. Sorry!


This not immersive enough! Can you make it immersive?

(Face palms).


You know straw does not come from hay, right?

(Face palms again).
Could you....?No. Can you....?
No. I don't like this! This is stupid! MOM!! This lady made a stupid Mod on Nexus!!!
Congratulations for having an opinion. If you do not like it move on.



Recommended Mods:


HD Hay SE
or
Iconic's Real Hay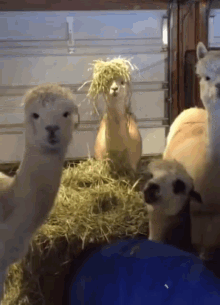 ~ Thanks for stopping by and please remember to Endorse! ~

**"Hay There" Mod is Only on Nexus, if you see it else where it is stolen!*****