XENB 2019
HDR, NEW SHADERS, IMPROVED LIGHTING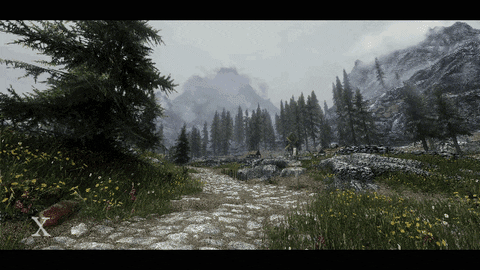 XENB 2019: 35 FPS
Visceral: 32 FPS
NVT: 31 FPS
Imaginarium: 34 FPS
Rudy: 36 FPS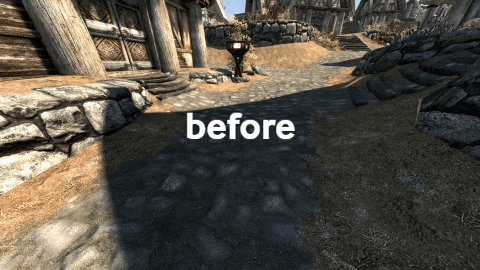 CREDITS
Boris Vorontsov - ENBSeries
Marty McFly - DOF and Postpass
The Sandvich Maker and Adyss - Skin Shader
Mindflux - Particle Patch
Luxor8071 - Sun texture
Alexraptor - Bronze Shine Be Gone
JawZ - Smooth Sky Mesh
Rudy102 - More ENB Lights
IF YOU ENJOYED, PLEASE CONSIDER ENDORSING THIS MOD TO HELP OTHERS FIND IT ALSO! THANK YOU!
FOR EVERY 1000 UNIQUE DOWNLOADS YOU SEND $1 TO THE MAKE-A-WISH-FOUNDATION

BEFORE INSTALLATION
This mod comes with better Vsync that will eliminate stuttering and give you better performance than the original that comes with the game.
Locate iVSyncPresentInterval=1 in your skyrimprefs.ini file usually located under documents/my games/Skyrim Special Edition and change it to iVSyncPresentInterval=0 if it isn't already.
Open your NVIDIA control panel and enable HDR (if your a NVIDIA user) and calibrate your display (all users)

REQUIREMENTS (All screenshots taken with only these mods)
Obsidian Weathers and Seasons
 - download appropriate patches if needed
Enahnced Lights and FX
 - select the following options

XENB data files
 - required ENB files
PRESETS (Recommended GPU for steady 60 FPS at ultra settings with no other mods)
Extreme: Costs - 10-20 FPS, recommended GTX 2060 or equivalent
Ultra: Costs - 5-15 FPS, recommended GTX 1060 or equivalent
High: Costs - 5-10 FPS, recommended GTX 960 or equivalent
INSTALLATION
To install XENB you'll need to head over to ENBDev and download the latest binaries (should be v0.370)
Unpackage the binaries using a program such as Winrar or 7-Zip and place only the d3d11.dll and d3dcompiler_46e.dll from the "wrapper version" into your Skyrim directory.
Download the latest version of the XENB data files with your preferred mod manager. XENB should overwrite all conflicts.
Sort your load order with a tool such as LOOT or with Vortex (for Vortex users).
Select a preset and copy contents into the Skyrim Special Edition directory
EXTRAS
(Advanced users only) While in-game press SHIFT+ENTER to open the ENB menu to toggle or tweak certain effect to your liking.
To toggle the effect, tick the option under GLOBAL that reads UseEffect
To uninstall use a program such as 
ENB and ReShade Manager
 to remove all traces of ENB.
Please feel free to post any criticism under the discussion tab ;)
Also please post your screenshots so I can get an idea of what it's like on different setups. Thank You!
AS OF RIGHT NOW I WILL NOT BE DOING EXTRA PATCHES FOR OTHER MODS, I PLAN TO MAKE SEVERAL MORE ENBS AND TRYING TO MANAGE MULTIPLE WEATHER MODS PER ENB IS TOO MUCH WORK FOR ME. THANK YOU FOR YOUR UNDERSTANDING.
MODDED SCREENSHOTS
Shots by PiranhaBoi





Shots by Blehmeh