About this mod
A fast, detailed and vivid preset for Obsidian Weathers and Season which includes a balance of ENB effects.
Requirements

Permissions and credits

Changelogs

immersively immersive ENB
now with Extra HQ HD Enhanced Better Realistic Immersionness

a fast ENB (0.372+) preset tuned for Obsidian Weathers and Seasons


see screenshots...
Features...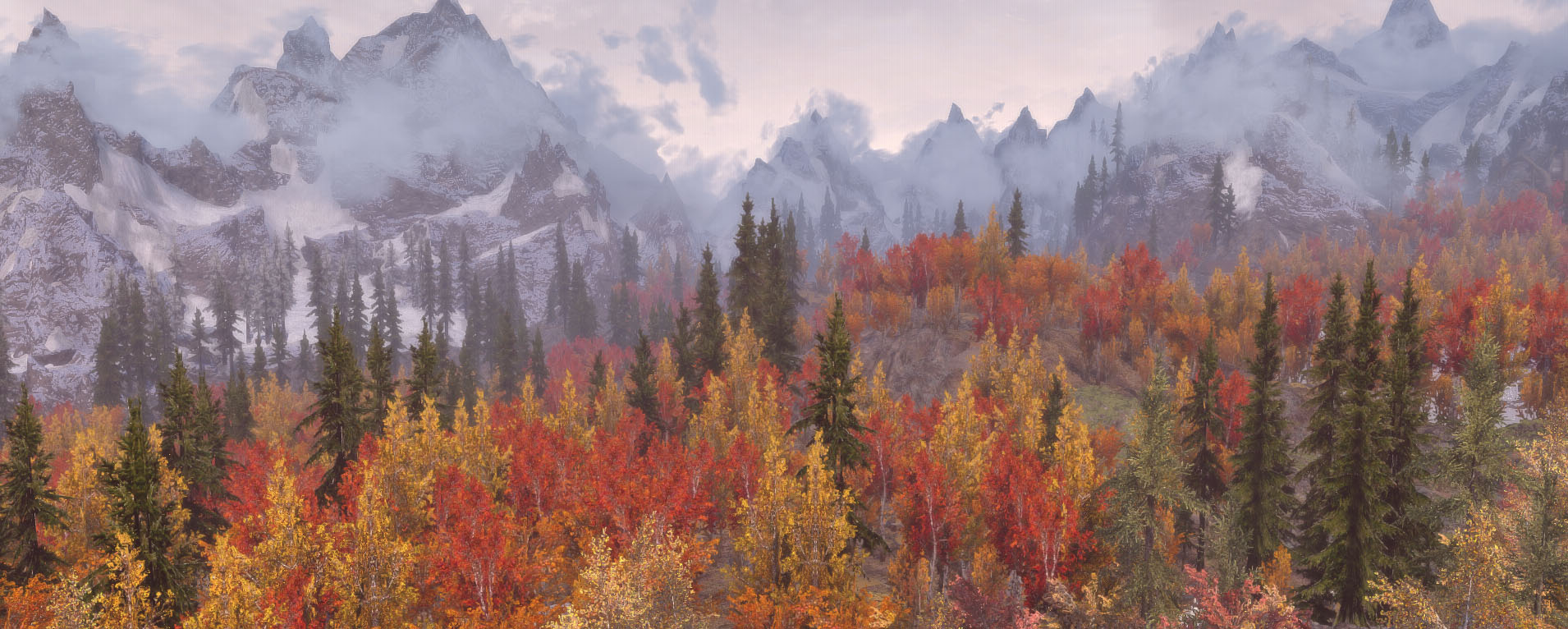 Installation...


Clean out any previous ENB installation. You can use ENB and Reshade Manager. It's quite nifty.
Download the latest Skyrim SE ENB (version 0.3702 or later) package. ENB SSE homepage download 
Extract only the two .dll files in the WrapperVersion folder and put them in your Skyrim root folder (the same folder as SkyrimSE.exe and SkyrimSELauncher.exe).
Download this preset (manual). 
Extract the files (and the enbseries folder) to the Skyrim root folder (not Data).
Start SkyrimSE or SKSE as normal. 



Note for novice ENB users: it takes a while to build shaders when Skyrim starts. Ten or more seconds of totally black screen is normal.

INI settings...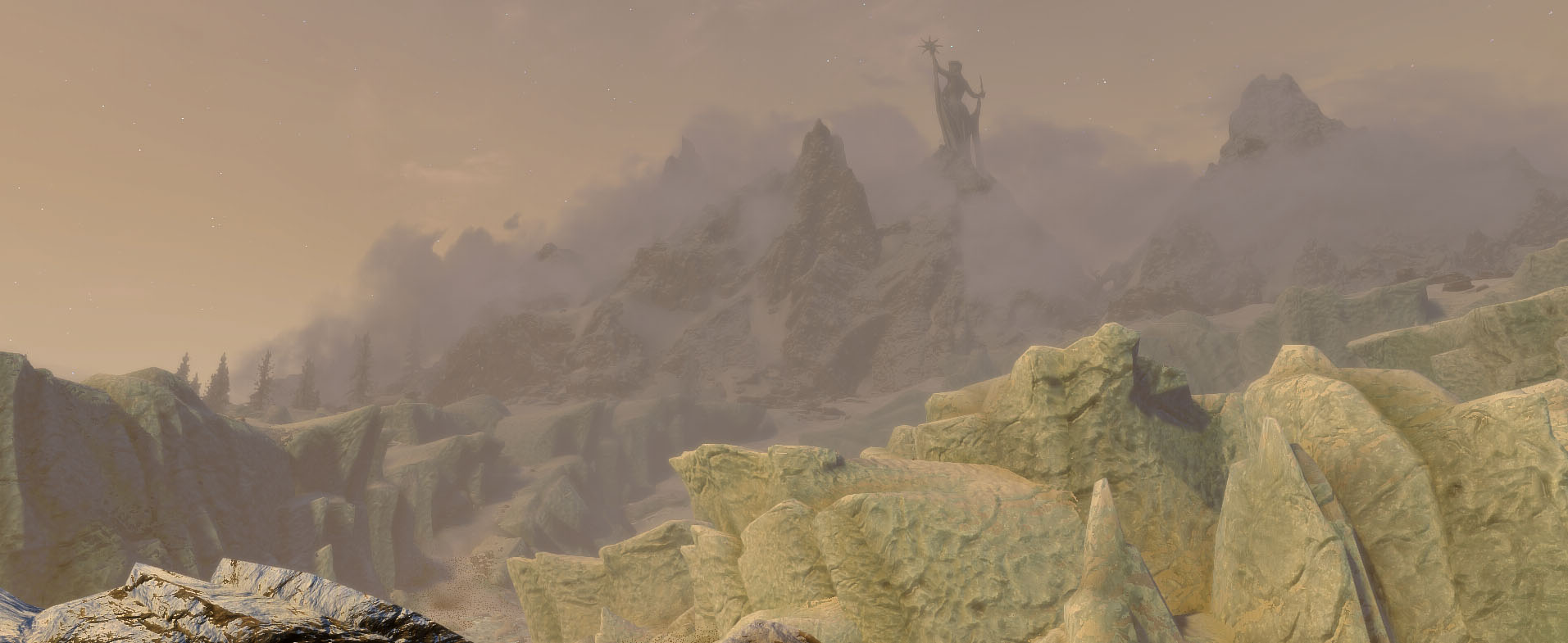 Recommended visual mods...
Listed here are some "foundation" graphic mod suggestions...
Others: High Poly Project, Unofficial Material Fix, Stunning Statues of Skyrim, Misc Retexture Projext, Rustic texture packs, Underground dungeon textures, CC's Enhanced Ore Veins, WICO (fixed with SSEedit
script
), Dramatic Clouds.
Trees: my personal favourite 
Simply Bigger Trees
 with
HQ Tree Bark
 but there are many excellent tree and vegetation mods. 3D Trees is very well made, but it affects performance with lower end GPU cards.
Verdant grass looks good, but it hits performance. Check it out to see if it's worth it for you. There are many other grass mods to try too, many based on Verdant. Veydosebrom has disappeared for now, unfortunately.
Q & A...1. "What is the performance like?" 
I lose about 10 FPS over vanilla on an RX480. Usually locked at 60 in interiors. I use all of the above mods/textures. 
2. "I have a fire damaged Geforce 4 MX covered in gravy with 64k DDR memory. Can I use this?" 
No.
3. "I have two watercooled 2080s in SLI with enough video memory to choke an adult silt strider, can I use this?" 
Yes.
4. "How do I turn ENB on and off and access the ENB console?" 
Defaults. Shift + Enter to access the control panel and Shift + F12 to turn on and off.
5. "Any other Weather mods supported?" 
No. I like Obsidian.
6. "Can I turn on other effects (like SSIL, Skylighting and CPL shadows)?"
Yes. The preset is supposed to be fast but if you have a good GPU like a 1080, 2070 or Vega, turn on all the effects you like. Specular Skin causes massively over-bright skin when used with Complex Particle Lights and the "ENB Light" mod, which is why I disabled it. Your mileage may vary.