The port of Harvestable Elves Ear and Frost Mirriam from original Skyrim to SSE by Jokerine.  All credits go to her for the design and implementation.  Many thanks for allowing open permission to port this to SSE.  The Oldrim mod can be found here:

Harvestable Elves Ear and Frost Mirriam
-----------------------------------------------------------------------------------------------------------------------------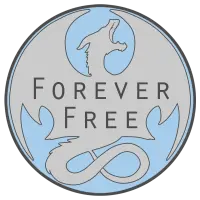 The .esp has been saved in form 44 in the Creation Kit.  I ran the meshes through the latest version of the SSE NifOptimizer (3.0.5) for compatibility with Skyrim SE.  No cleaning was necessary and no DLC is required and the mod is script free so it should not conflict with anything.  I ran the .esp through the azzendix water script fix and it cleaned 49 records in the areas that the plants are in.  This mod is a straight port from Oldrim and is offered as-is.  Let me know if there is any issues with the file.  I have this installed in my game and everything works fine.  Please read the description below by Jokerine about having a problem clicking on the plants to harvest them.  You need to aim more toward the base of the plant for the reticle to register. 
Users of Realistic Water Two by isoku should have no issues as well as I ran the water script fix again to make sure.
Important!  Please read the compatibility notes below for various harvesting and flora mods.  The list will be updated as users report their compatibility.  If anyone can recommend a good tutorial that can show me how to make patches for the various mods out there that users request,  I will be happy to do so.  Also,  if anyone makes any patches for said mods before I get to them,  please PM me with the patch file and I will happily add it to the "optional" file section and give that modder full credit for taking the time to make the patch compatible with this mod.  I want everyone to be happy and enjoy the port.  Here is a list of some of the more popular harvesting and Flora mods that I know about that might need a compatibility patch:
------------------------------------------------------------------------------------------------------
If you like this mod and intend to use it in your game,  please be sure to try my other port from Oldrim called Freshly Picked SSE.  It allows you to earn Alchemy XP for any Flora and Fauna you harvest during your adventures.  That mod can be found here:
Freshly Picked SSE
Make sure that this mod is loaded ABOVE Freshly Picked SSE in order for it to pick up the harvest keypress to register the Alchemy XP.
Here is the description by Jokerine from the original mod page:
---------------------------------------------------------------------------------------------------------------------------------
== WHAT THE MOD DOES ==
The mod adds two new harvestables. I placed 100 of each. You can find Elves Ear plants around Falkreath and Frost Mirriam plants around Morthal,
near Windhelm and a few around Dawnstar and Solitude.
== NOTES ==
I know this may not be lore friendly or whatever. I don't care. I'm also using meshes from ChickenDownUnder's wonderful
Harvestables
resource, so I cannot change how they look. Sorry about that.
You can harvest them by pointing your crosshair near the base (the collision is a bit finicky so it may be a bit hard to have the prompt appear on the screen).
The Frost Mirriam plant is not snowy due to a long story about me wanting to use vanilla textures instead of having to make new snowy versions. I tried to put these carefully around the world, and, in snowy areas, I chose sheltered spots whenever possible.
These are compatible with re-textures, as the meshes' UV maps have been tweaked to make the original textures fit.
== INSTALLATION ==
To install, extract the contents of your downloaded file to your "Steam/SteamApps/Common/SkyrimSpecialEdition/Data" folder. Then activate the mod
through your preferred launcher by ticking the checkbox next to the esp.
Or you can use the Mod Manager to download the mod automatically. To uninstall, simply delete the files from your Data folder, and you're good to go.
---------------------------------------------------------------------------------------------------------------------------------
Compatibility:
Freshly Picked SSE
:  Yes.  I confirmed this in my own game.  Make sure Freshly Picked is loaded AFTER this mod to let it register the keypress for XP. 
Credits:
Jokerine:  For the original mod and allowing open permission to port this to SSE
ChickenDownUnder:  For the Harvestables Resource used for the plants
bchick3:  For a good guide that allowed me to port this to SSE
Bethesda:  For Skyrim SE
The Nexus Community:  For a great bunch of people that have made modding and gaming fun.  Thanks!
Changelog:
6-26-2018:  Version 1.0   initial release for Skyrim SE
Jokerine has stated that all of her mods are free to use and can be converted and modified without permission.  She has also given open and free permission to port her mods to other games including Skyrim SE.  After a discussion with a moderator,  we both felt it was a good idea to post a link to Jokerine's profile stating that this is so.  If you would like to view this yourself,  her profile can be found here:

Jokerine's Nexus forum profile
My other ports from Jokerine:
Underwater Treasures SSE
Cake O'Clock - Hearthfire Bakery SSE
The Honey Spirit - Liquor Shop in Solitude SSE
Amulet of Auriel SSE
Seedy Merchant SSE
The Mystery of Icebound Crypt SSE
Hamvir the Ghost Follower SSE
The Golden Hen Restaurant SSE

Mushroom Soups SSE
Freshwater Cave Player Home SSE
Filled Pots SSE

Bau Pet Supplies for SSE

Frostflow Lighthouse Player Home SSE

The Bloody Tankard SSE
Buyable Decorative Daedric Shrines SSE

Gourmet Gourds SSE

Chaurus Egg Cooking SSE

The Merry Snowberry SSE

The Golden Rose SSE
My other ports from Oldrim:
Campsites in Skyrim SSE


Reading List SSE


Hidden Treasures SSE
Freshly Picked SSE
Dwemer Fairies SSE
Exposed Armors - He-Man Outfit SSE
Freshly Ground SSE
Alternate Book Fonts SSE
Collect Ivy SSE
Shields of Skyrim SSE
Tempest Snow Elven Sword SSE
Archmage Necklace SSE
Psilocybin Mushrooms SE (Psychedelic Shrooms)
Lumberjacked SSE
Golden Egg Treasure Hunt SSE

The Drunkards Drinks SSE
Disclaimer:
This mod is not to be sold under any circumstances.  Jokerine made that very clear in her profile.  If you see this mod being sold anywhere,  its an illegal copy and should be reported immediately to a Nexus moderator.   
I am not the original Author,  Jokerine is. 
If you want to show appreciation,  please consider endorsing the original mod.  If you like this mod,  please endorse it. 
Final Thoughts:
This is another simple port from Jokerine that worked out really well. Its always good to have other plants to harvest especially if you're into Alchemy and such.   I have other Jokerine mods to port over around the holidays.  These are themed and will be brought over at the right time barring any issues with meshes,  CTD's and worldspace issues and other mods altering the areas.  Let me know if there is any issues with the file.  Enjoy the port and good luck.