About this mod
From the author of the most popular ENB preset for Fallout 4 - VOGUE ENB aims to remove the blur and haze from the game, correct the yellow and green tinge for a more realistic picture, and overall provide a more immersive and photo-realistic environment.
- Working first-person DOF.
- Compatible with RLO, ELE, and Vivid Weathers.
Permissions and credits

Mirrors

Donations
I create VOGUE presets because I want my game to look as
realistic and immersive
as possible. To accomplish this, I color grade by hand using Adobe Photoshop and then export that work as a LUT. My LUTs are always custom, not based on presets. I supplement this color grading with lumasharpening, depth of field, and other image enhancing effects from ENB and ReShade, with the end goal of
reducing hazy/blurry textures and weird color casts
, and creating a
clearer and more beautiful image
.

1. Download latest SkyrimSE ENB and copy "d3d11.dll" and "d3dcompiler_46e.dll" into game folder (where SkyrimSE.exe is).
2. Download ReShade 3.0 and run it. Select your SkyrimSE.exe file and then select DirectX 10/11. You do not need to download shader files, as they are provided.
3. Download this mod and extract into Skyrim Special Edition game folder. Overwrite everything.
4. You're done!



To uninstall, delete d3d11.dll, d3dcompiler_46e.dll, and dxgi.dll from your SkyrimSE directory.
Performance tips:
Make sure you have "bUse64bitsHDRRenderTarget=1" under [Display] in skyrimprefs.ini
Make sure your graphics drivers are up to date. For NVidia make sure you have version 375.70 or newer.
For better vram usage, configure "enblocal.ini" with your own video memory settings. Tutorial by Tapioks.
To change your field of view, open the console "~" and type "fov xx" where xx is your desired fov. I like to play at fov 100.
Fix aiming with bows and crossbows with these easy skyrim.ini settings.
Screenshotting tips:
Open the dev console with "~" and use the following;
tfc 1 - toggle free cam and freeze time.
sucsm <number> - sets the speed of flying around in freecam. I like between 1-4 depending on the size of the area.
fov <number> - sets the field of view. Play around with different values. I like 45, 65, and 90.
tm - toggles all ui elements, including the console. Remember to close the
console with "~" to fly around. Type ~ tm and hit enter to get your
menus back.
Use the "print screen" key to take screenshots. They will be located in your Fallout 4 folder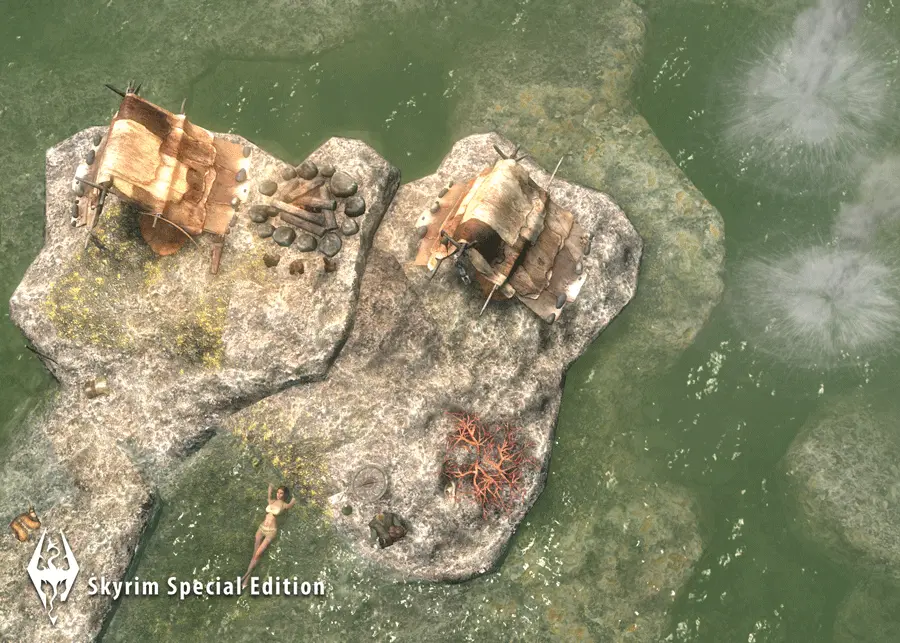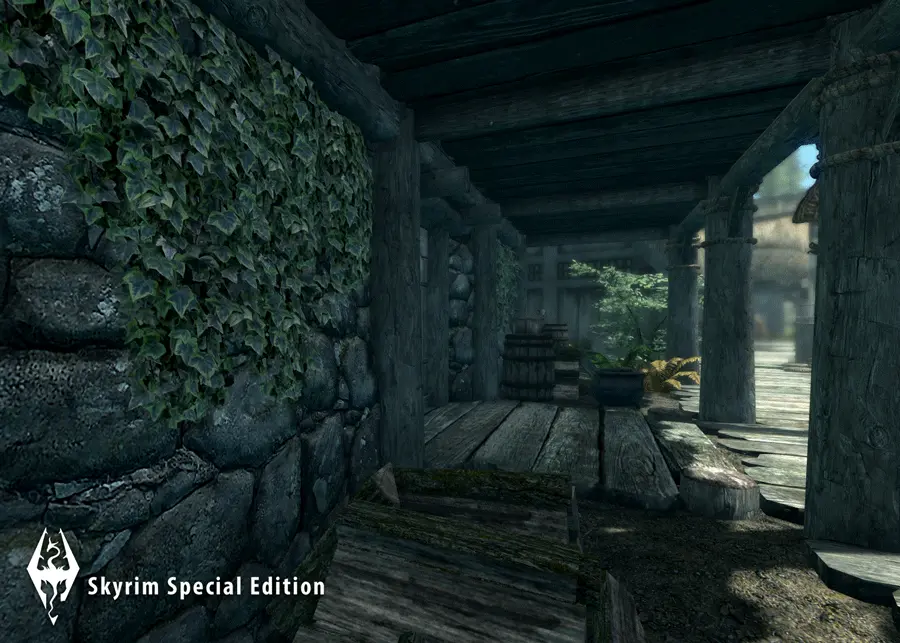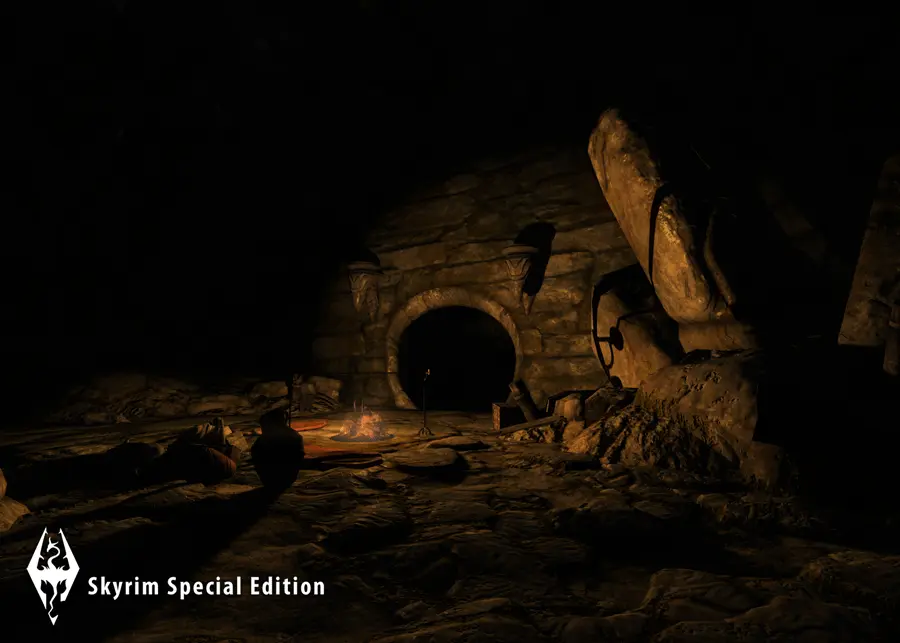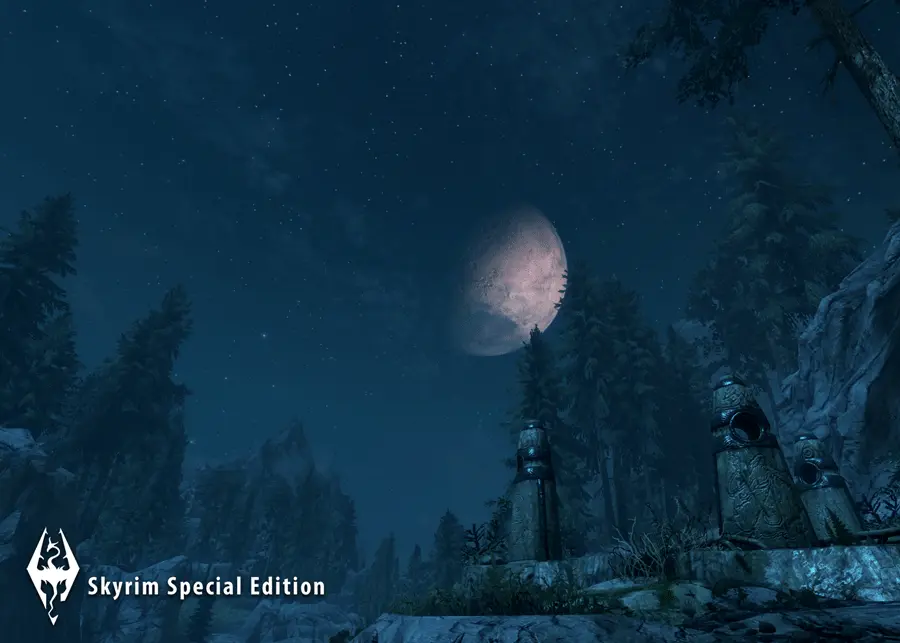 Coming soon-ish.
Boris for ENB
Crosire for ReShade
Marty McFly for DOF
"Looks great! Loved this ENB for Fallout 4, glad to see a version of it for Skyrim SE. Thanks! :)"
-
SpyderArachnid
"Yay I love your FO4 enb!!!! Thank you :)"
-
nappilydeestructio
"Nice preset ! It's great seeing your work from Fallout 4 being ported to SSE, I've always liked Vogue ENB :)"
-
DonProtein