File information
Created by
Kiwi-Hawk Darkangel13
About this mod
Port of the Dragon Priest DragonBorn Circlets & Aetherial Crown to SE
Requirements

Permissions and credits
This can NOT and is NOT to be used in any other site other them Nexus definitely on ANY payed for site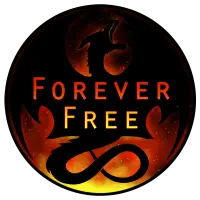 NOTE:
You Will need the Dawnguard and the Dragonborn DLC's as it includes the Aetherial Crown and the masks from the Drgaonborn DLC.
Kia Ora
What does this mod do, well when you kill named Dragon Priest you get a mask right?
When you pick up the mask you will be given a circlet of the same power, this means you can place that
mask on display in your home if you don't want to hide that pretty face and wear a circlet that gives the same
stats.
I have added version 6.5 re done the textures and made a Vanilla no DLC required version Hopefuly all went well and everything's
working nicely
Xathra has kindly done a Skyre Patch for this mod
The SkyRe Patches for all three of your mod versions has been released and is now live on my nexus page.
SkyRe Compatibility and ReProccer Patches
Skyre Patch
They are located in the Main Download. It is a Compilation of all my SkyRe patches in the form of a FOMOD installer.
Once again, great work! Look forward to seeing what comes next.
Added a Mage ready version to version 6.0 that has no armor rating
No news is good news so if there's no feedback I guessing all is well
Saiodin, Thank you so much man.
The Aetherial Crown REPLACER is a standalone mod for those who do not want the Dragon Born Circlets
Aetherial Crown REPLACER
IMPORTANT TO NOTE:
Due to feed back from Gophers video and recent downloaders, thank you All for the feedback I had some fix's I did not know of.
6.0
Replaced the bsa files and check for the playerAlias script in both files
5.5
This is a total replacement of all files which make all circlets the same as the Mask
corrected weight, armor rating, Heavy/Light settings and descriptions, the Aetherial Crown
in fact does not need an ESP it just replace's the original files with a new model to save having
two install
Version 5
I have added the elemental Boost script I missed while making these, sorry,
MY BAD
As of Version 3.0 there is a replacer for the Aetherial Crown. If you do not want the Crown change
use the older version 2.0 download
Edit: the latest 3.2 is just to upload a clean (TES5Edit) version, if you have the mod just get the esp only save time
**************************************************************************************************************************
If somebody does an Awesome retexture I love to see it, my skills are pretty thin on it
I re-listed this because when I corrected my title spelling mistake the forum did not correct with it, this seems to be a short fall with the setup here, sorry for the hassles this may have caused some souls.
DragonBorn Circlets is my very first attempt at 3D Max and I made some circlets with the dragon masks on them, one for each mask with the standard enchant so one can wear a circlet and get the effect of the mask and you will see a small mask center of the circlet, this resource is mainly for those modders making replacements for masks. But does have a crafting able esp. to be clear
this is NOT a replacer, when you deal to that uber Preist you get the mask and you should also
get the circlet with the same enchant as the mask.
The object here is to give the player a choice, wear a mask and cover the face OR wear a circlet
and let that pretty face shine
A big thank you to those who feel my effort is worth an endorse, kudos to for your kindness
I have added Beast Race's and will check I got it right, I'm not totally sure on the correct process to do this and I will make it right
Credit where credit is dew,.
If these are retextured and used in a mod then credit ALL those who have a part in it
my permission is only given if the right thing has been done by All
I would like to know if they are used in another mod that I might like to use myself
Honor the Crafter who ever he/she is:
Xathra
For the Skyre Patch's for these mods
Yuril for Better Circlets textures, I thank him bless his kind soul
Maeldun0 & WastelandAssassinfor test feedback and help sorting mistakes
Saiodin for his awesome Video coverage
Also a huge thank you to both
IsharaMeradin for the script and putting me on the correct path
T3nd0for help filling in the process's I missed and proofing my work