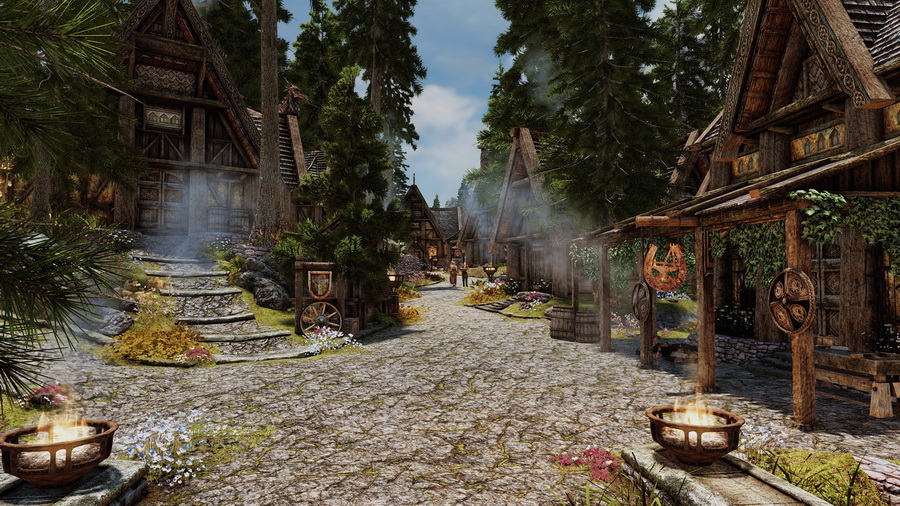 a lore friendly HD texture overhaul of Whiterun.
Whiterun HD is about 1 GB in size because a large part of the textures is in 4k resolution. all others 2k.
it is recommended to install SMIM first as my set contains some textures that are included in SMIM as well.
if you're prompted, please overwrite SMIM's textures.
included in the set are LODs for DynDOLOD and SSELODGen users.
so please run one of these tools after install.
recommended:
JK's Whiterun by JKrojmal
LH's HD Unique Total Inn-Shops Signs Remaster by LupusHegemonia
thanks for downloading and enjoy your new whiterun.