=Description= 
This Mod adds followers I made from OG Skyrim,
Semira
,
Eileen
&
Rhea
. 
They are marriagable & set to essential. They use CBBE Shiva default body, so any outfit that uses that body should be compatible.
The girls are placed in dungeons & caves, where you need to rescue them to recruit them. I won't specify where exactly you can find them, but here are some hint that may direct you to them, should you be interested to do so:-
1)
Semira (Half-Dragon Lady)
: You may want to look around Whiterun's Bannered Mare for a clue. Patrons of the bar may carelessly leave stuff on the bar counter when they are drunk.
2)
Eileen (Vampire Fledgling)
: Riverwood Trader's Lucan Valerius is having some trouble getting some rare herbs for his special customer, so he finds someone to find some for him. As most people know, Lucan keeps EVERY valuable items on his front counter. (I suppose it's no surprise that he got his Golden Claw easily stolen~ :P)
3)
Rhea (The Dryad)
:  Undertake a quest which grants you 
The Blessings of Nature
and you will LITERALLY be blessed by nature~
*If you want to be spoiled by their exact location, you can visit the pages of each follower from the OG Skyrim for info.
EXTRA NOTE:
I've set Semira's Born Dragon Race to Playable, but it's not fully tested and only works with female character.
MAY NOT WORK WELL WITH TRANSFORMATIONS
(Werewolf/Vampire Lord).
USE AT YOUR OWN RISK!!

(I do not intend to fully work on the playable race since that isn't the purpose of this mod).
=Stats=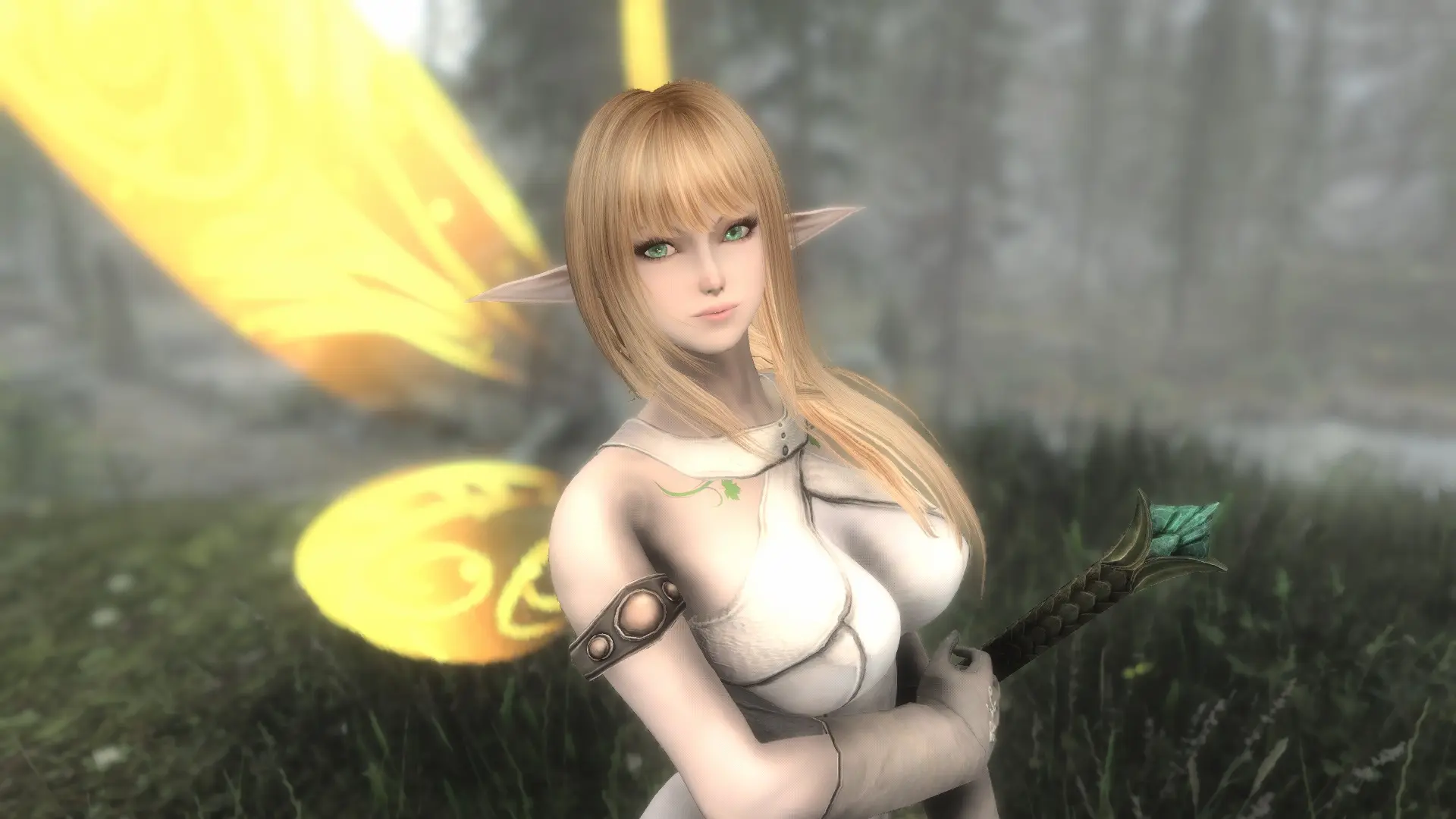 Rhea
Gender: Female
Height: 0.975
Weight: 80
Race: Custom (RheaRace)
Voice: Female Young Eager
Body Type: CBBE
Class: Spellsword
Proficiency: One-Handed, Heavy Armor, Restoration, Archery
Known Spells: Leaf Spray (Spriggan' special attack), Healing(self), Oakflesh, Paralyze, Conjure Familiar
Semira
Gender: Female
Height: 0.98
Weight: 80
Race: Custom (SemiraRace)
Voice: Female Eventoned
Body Type: CBBE
Class: Spellsword
Proficiency: Two-Handed, One-Handed, Heavy Armor, Destruction
Known Spell:
Fire Breath (Thuum), Flames, Flame Cloak, Firebolt 
As in version 1.0, all spells and shouts are replaced with Disarm, Marked for Death, Dragonrend (untested) and Dragon Aspect Shouts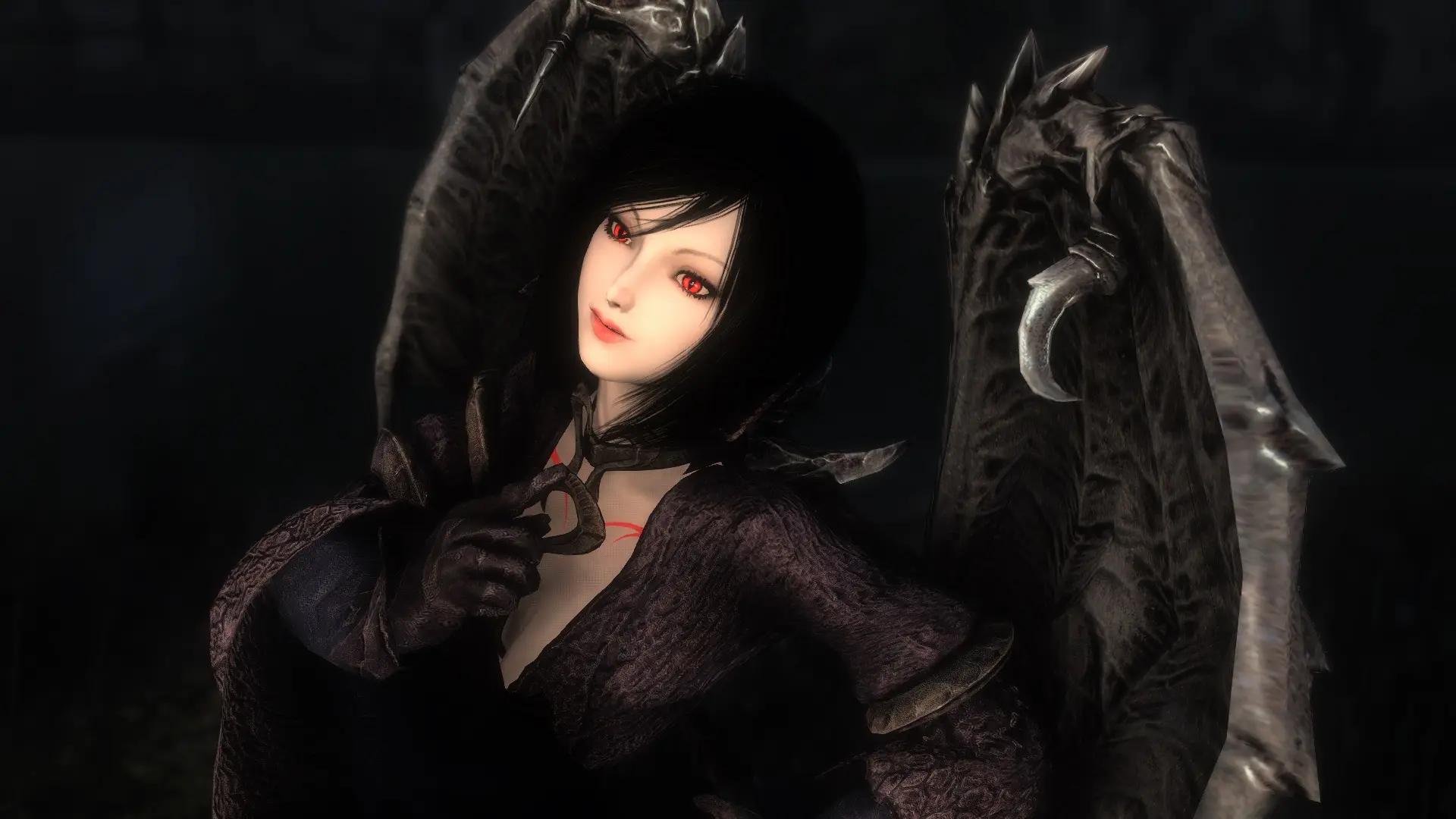 Eileen
Gender: Female
Height: 0.97
Weight: 10
Race: Custom (EileenRace)
Voice: Female Sultry
Body Type: CBBE 
Class: Vampire
Proficiency: One-Handed, Light Armor, Destruction, Conjuration
Known Spells: Vampiric Drain, Conjure Gargoyle, Raise Zombie, Conjure Boneman
=Add-on! Give them wings!=
*NOTE: Animated Dragon/Fairy Wings are 
NOT REQUIRED
 for this mod to work IF YOU DON'T WANT THE WINGS. 
The wings are only Optional.
=ZFFF's Wings D.I.Y. Tutorial=
*Credits to 
david758
 for tutorial.
1) Download & Install the Main file.
2) Download & Install 
Animated Dragon Wings
(For Eileen's & Semira's wings) and 
Animated Fairy Wings SE 
(For Rhea's Wing)
3) Run the Game.
4) Open Console by pressing "~" on the keyboard.
5) Type "help semira" or "help eileen" and scroll up (Key:Page Up) to search for ARMO: (ID) 'Semira's/Eileen Wing Placeholder '. 
*Example: ARMO: (d600b4r5) 'Semira's Wing Placeholder' 
**It doesn't really matter whose really. you can just equip it to anyone.
6) Write down the ID for "Semira's Wings Placeholder/Semira's Wings Placeholder" item somewhere so you can remember it.
7) Type "help wing" and scroll up and find "MGEF:  (ID) "(any of preferred Antons dragon wings; Recommended: Common for Semira & Alduin for Eileen. There's only 1 Fairy Wing for Rhea tho)"
*Example: MGEF: (D9000d65) 'Common Animated Dragon Wings'
8) Write down the ID for your preferred wing type somewhere so you can remember it.
9) type "playerenchantobject [Semira's placeholder wing item's ID] [Preferred wing's MGEF ID]
*Example: playerenchantobject d600b4r5 d9000d65 
10) If done correctly, Semira's Wing Placeholder/Eileen's Wing Placeholder  equipment should appear in your inventory.
11) Talk to any of the girls and ask to Trade item.
12) Give her the newly obtained item.
13) They obtained WINGS!
*Also works with other NPC or player as well.
**Rhea doesn't have her own wings placeholder, so just use semira's or eileen's.
=Requirements=
XP32 Maximum Skeleton Special Extended - XPMSSE
 (Prevents weird body mesh behavior & The ONLY reason for your game to CTD if you have this mod without it!)
=Not Required but HIGHLY Recommended=
Amazing Follower Tweaks
/
Immersive Amazing Follower Tweaks
(For many reasons, especially for outfit management since they are either just wearing roughspun tunic or just plain Naked! Check the mod page for more information)
Relationship Dialogue Overhaul SE
(To make them more talkative instead of a soulless husk following you around)
My home is your home
(To set change her default location to somewhere else other than their original location, i.e Whiterun's Bannered Mare so you won't have any trouble finding them after being dismissed)
=Installation=
Drop all the files in Skyrim/Data folder
=Known Issues=
1) Recommended to take them from mid to end-game since they might be a little Overpowered too early in the game,
and Semira is DANGEROUS for early level players since she loves to use Firebreath Shout quite frequently, so she may kill you accidentally when using it. (Thought of removing the shout at one point, but what's a dragon who can't shout? :p)
Semira no longer uses shout that could potentially harm the player in v1.0!
2) When you give them wings, your character may get super jump. This is caused by Animated Dragon wings. Might wanna check that page for a fix. The wings are OPTIONAL, anyway.
3) Can't find followers after dismissing them? Get 
My home is your home
. Assign a new place that's easily reachable for them to stay before dismissing them.
=Conflicts & Bugs=
Should be none.
=Credits=
Ousnius and Caliente for 
Caliente's Beautiful Bodies Edition -CBBE- 

for
Shiva Body Preset
MissShazira for 
Porcelain Pale Vampire Skin For Females and Male
THEHAG and BladeSinger06  for 
THEHAGs Privat Tattoos
tktk1 for 
Enhanced Character Edit

Nightshade for 
TDN Equipable Horns
Fearil for 
BAT - Better Argonian Tail