File information
Created by
Speedygun1
About this mod
Journey to the Velothi Mountains to uncover a Dunmer smuggling operation.
Requirements

Permissions and credits

Translations

Mirrors

Changelogs
Deep within the Velothi Mountains, smugglers operate in the ruins and caverns between Morrowind and Skyrim.
[This is a somewhat challenging experience, so be at least level 15 before starting.]
Version 3 includes many new large caves & dungeons to explore such as an arena, a Dwemer ruin, an ancestral tomb, and a mine.
As Featured In:
The Elder Scrolls Official Twitter - 26/02/2021

Bethesda Article SSE February Featured Mods - 18/02/2021
Originally made for PS4. With this in mind, the mod is limited to in-game assets but I am ok with people combining Morrowind-themed mods with this one so long as credit is given to both myself and the specific authors.
PS4 Version: 
https://bethesda.net/en/mods/skyrim/mod-detail/4055171
Xbox One Version:
https://bethesda.net/en/mods/skyrim/mod-detail/4170241
This mod does not involve new scripts or quests to ensure compatibility across all platforms. It is meant as an exploring experience so be sure to always check for hidden loot or entrances to new caves. I guarantee you will have missed something.
Updates from V2:
- Improved Navmeshing where it was non-existent or poorly done.
- Rebalanced enemies
- Edited interior lighting
- Added 5 new areas to explore
- Added 2 new boss fights
- LOD added for worldspaces
- Some cells have been renamed and reworked 
- General bug fixes
- Mountain pass entrance moved for Compatability 
Starting this mod:
Go to Cragwallow Slope and the cave entrance is nearby or head south from Narzulbur.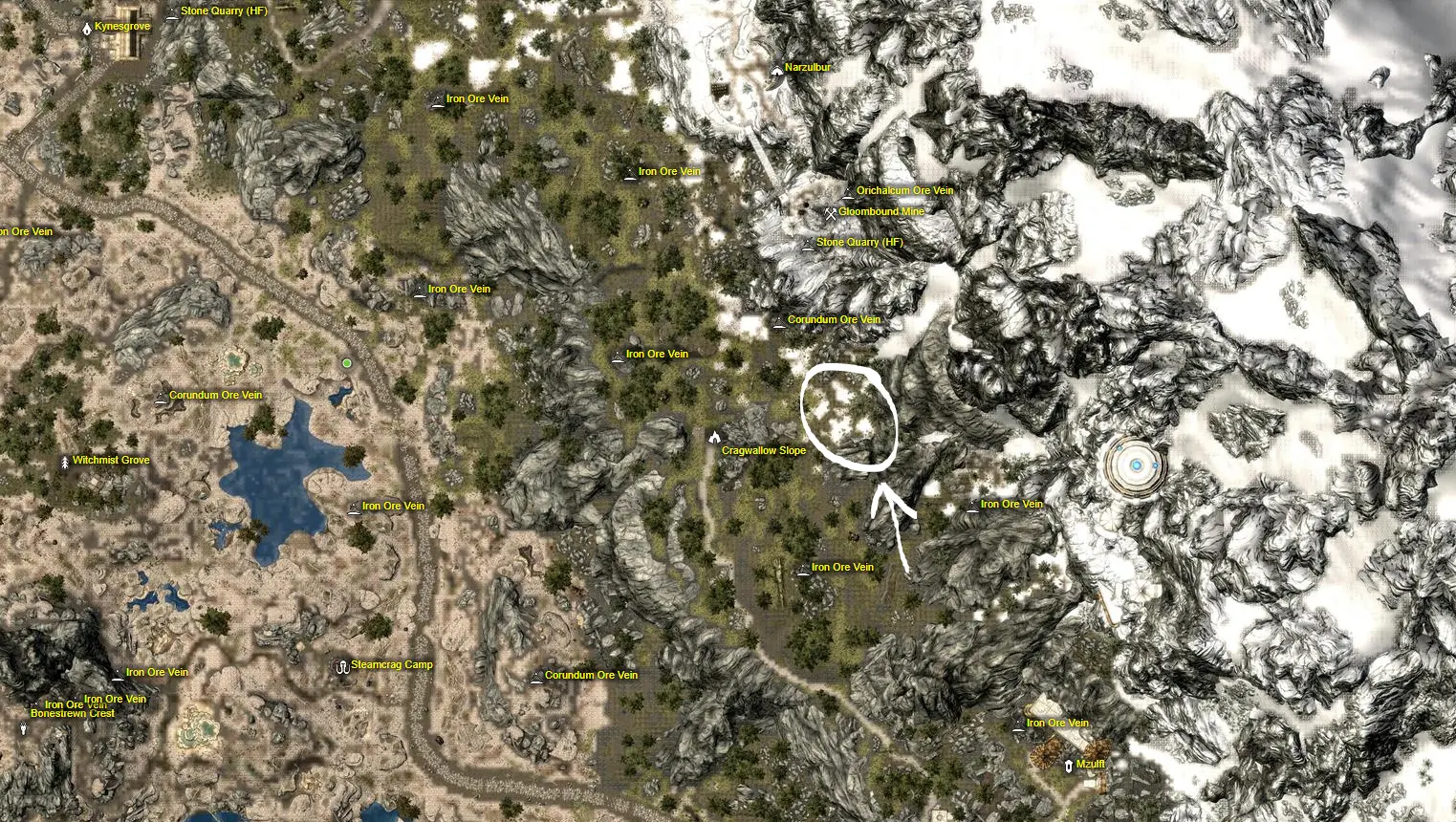 FAQs:


Q: ''Hey this door is locked, I can't find the key.''
A: Multiple keys can be found in Fort Velothi Pass which opens most locked doors.
Q: ''Does this mod conflict with anything?''
A: It shouldn't do since the new locations are self-contained. Any mods that drastically change meshes could make objects clash I suppose.
Constructive criticism is appreciated as well as any thoughts or ideas on improvements.
Permissions:


Please do not upload this mod to any other site
. It is for the Nexus only. As for translations and patches, contact me beforehand.
I don't mind people merging this with other mods such as creatures, weapons, and misc or creating patches.
Thanks.