File information
Created by
Speedygun1
About this mod
Journey to the Velothi Mountains to uncover a Dunmer smuggling operation.
Requirements

Permissions and credits

Translations

Mirrors

Changelogs
Deep within the Velothi Mountains, smugglers operate in the ruins and caverns between Morrowind and Skyrim. This is a challenging experience so be at least level 20 before starting.
Originally made for PS4. With this in mind, the mod is limited to in-game assets.
PS4 Version: 
https://bethesda.net/en/mods/skyrim/mod-detail/4055171
Xbox One Version: 
https://bethesda.net/en/mods/skyrim/mod-detail/4170241
This mod does not involve scripts or quests. It is meant as an exploring experience. Always check for hidden loot or entrances to new caves. I guarantee you will have missed something.
Updates from V1:

- Improved Navmeshing where it was non-existent or poorly done.
- Made enemies more challenging.
- Edited interior lighting
- Added caves beyond the bulwark door
- Added 2 new boss fights
- Added trigger boxes to lava
- Added new areas to explore
- Improved old areas 
DISCLAIMER: I can only test this mod on PC and PS4 so unless users can tell me specifically if
there are any bugs; I cannot test to see if they are fixed for Xbox One.
WIP:
Will add LOD to world spaces. In the future, I'm aiming to add 2 new dungeons, 1 Dwemer related, and the other ice. Unless things are horribly broken I will not be updating this regularly.
Starting this mod:


Go to Gloombound Mine and the cave entrance is nearby or go east from Cragswallow Slope.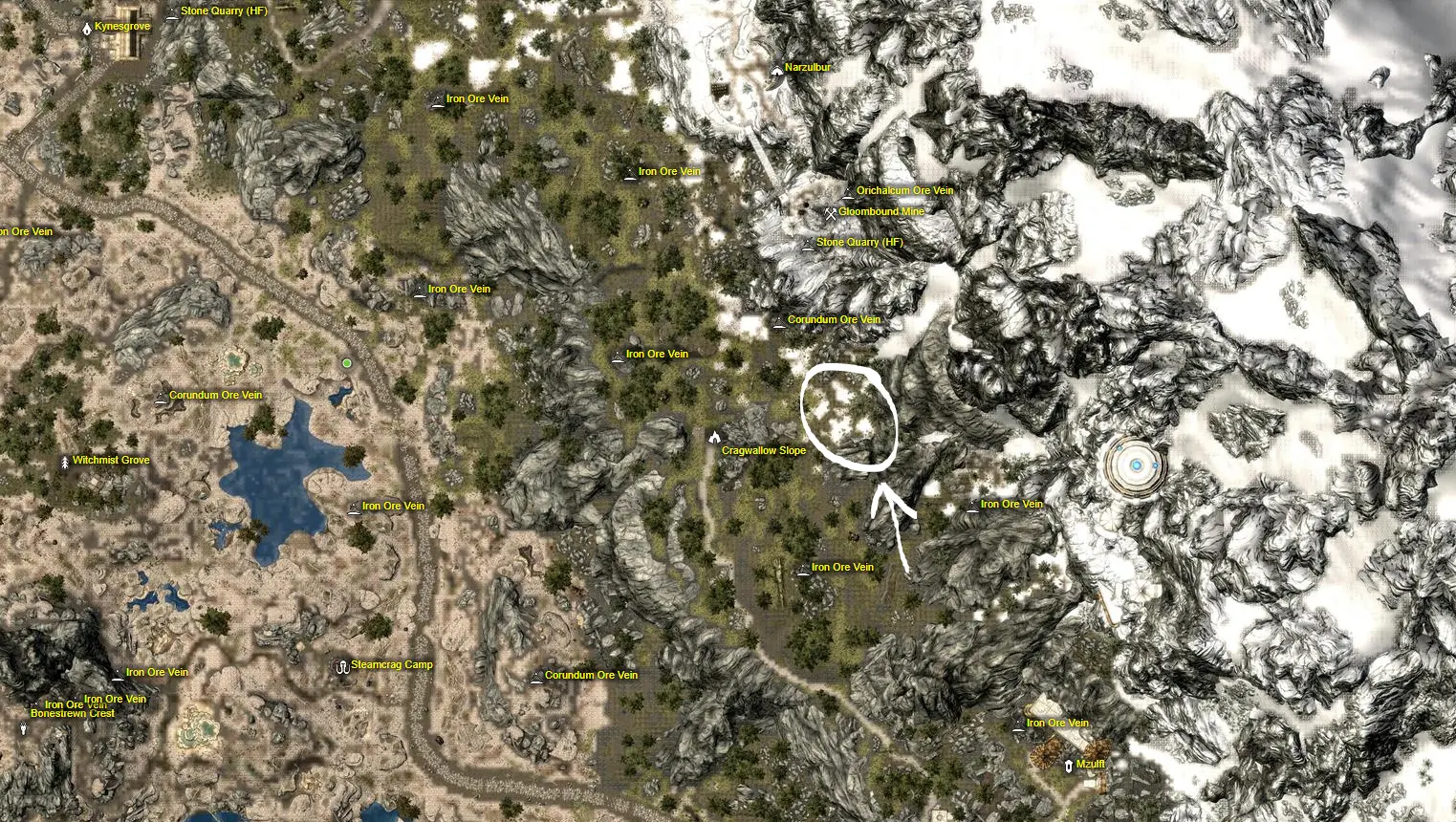 FAQs:


Q: ''Hey this door is locked, I can't find the key.''
A: Keys for locked doors will be found in the boss room of the first fort.
Q: ''Does this mod conflict with anything?''
A: It shouldn't do since the new locations are self-contained. Any mods that drastically change meshes could make objects clash I suppose.
Constructive criticism is appreciated as well as any thoughts or ideas on improvements.
Permissions:


Please do not upload this mod to any other site. It is for the Nexus only. As for translations, contact me beforehand.
Thanks.