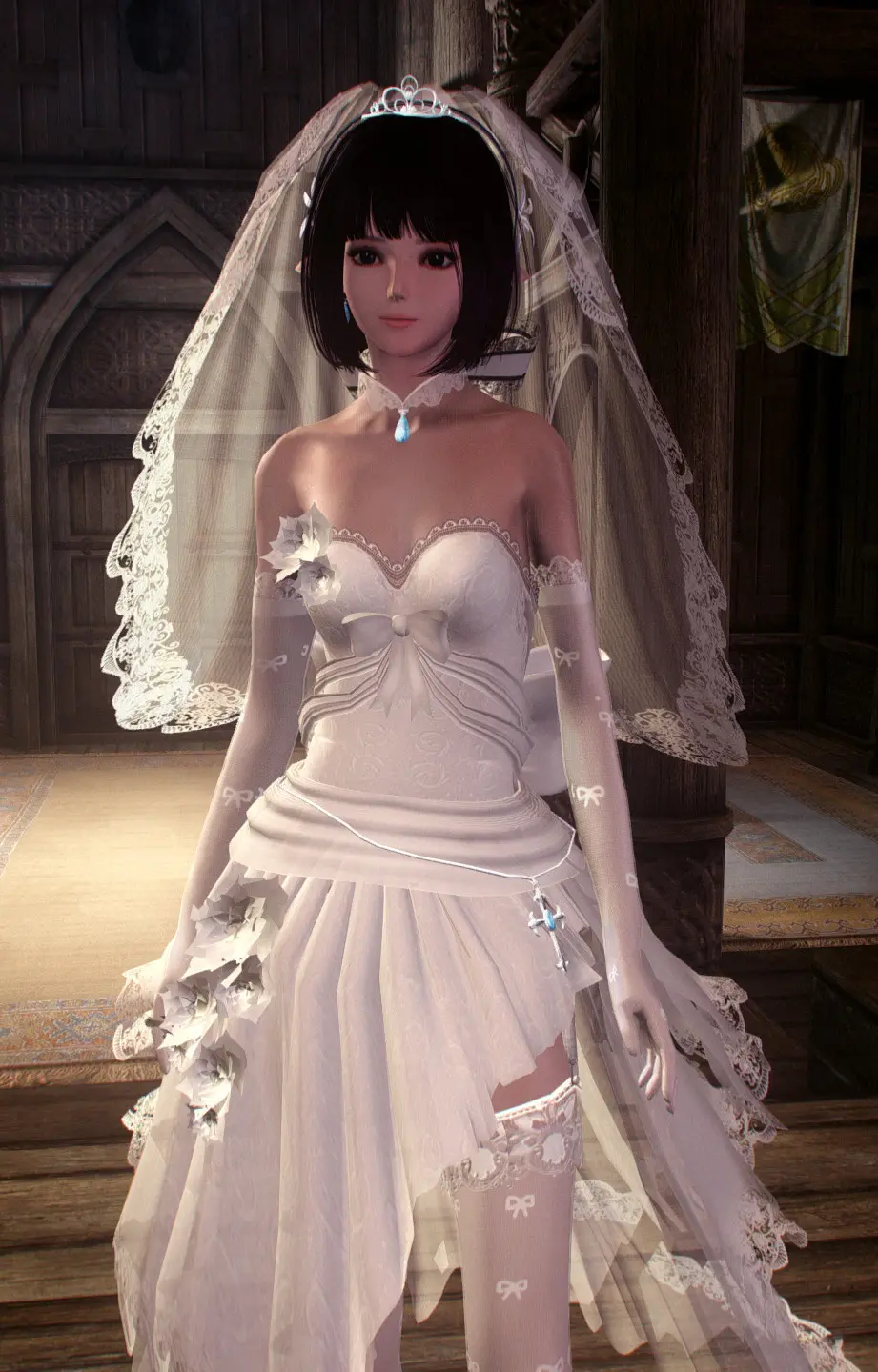 Original author: Samsink
https://samsink.deviantart.com/art/TDA-Haku-Wedding-Dress-Ver-1-03-DOWNLOAD-564440579
-----Description-----
It' s a MMD dress. I convert it to nif meshes in Skyrim and remake most textures, meshes and UV maps.
The body of this armor is edited from the original UNP body. Hands and feet are changed.
You'd better put on the dress, gloves and shoes together.
I add a pair of high heels into the mod, though hdthighheel do not support SSE.
You can use ECE v1.5b(https://www.nexusmods.com/skyrimspecialedition/mods/12302) instead.
When ECE installed, open the console ,type showracemenu, click body, find body position z, set it to 2.
You can find the dress at a blacksmith forge.Also you can open the console then type "help haku".
Here is the Skyrim ver. https://rd.nexusmods.com/skyrim/mods/87476
-----Requirements-----

UNP body textures
XPMS skeleton