SOLITUDE FURNITURERequires SKSE64 and SkyUI (MCM)
Solitude Furniture, a store just outside Solitude sells weapon racks, weapon plaques, display cases, candles and other light sources, various containers, work benches, dressers, chairs, tables, beds, ladders, dock items and more. All furniture can be moved and placed to your liking.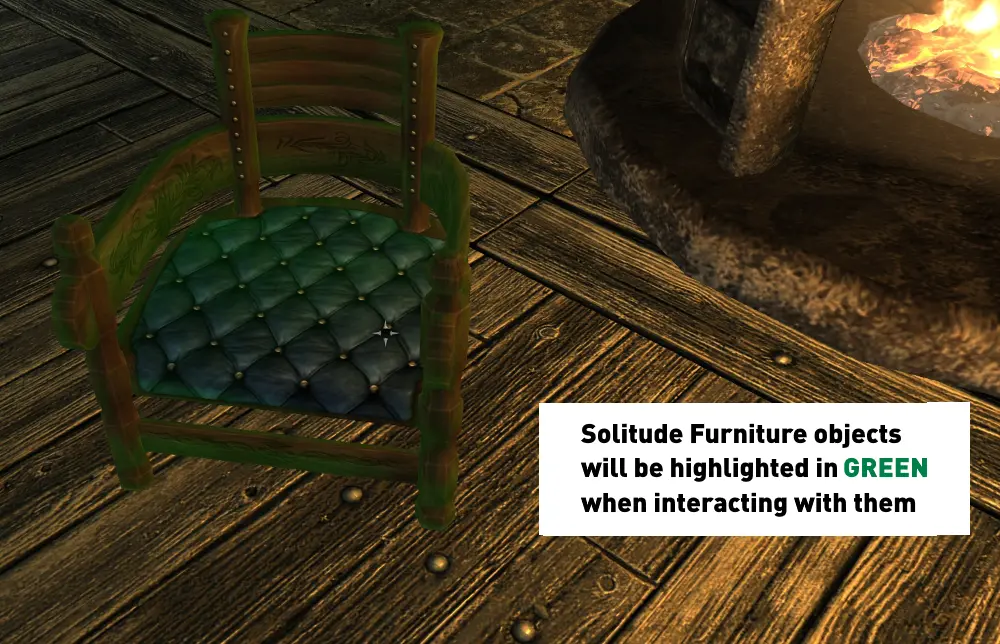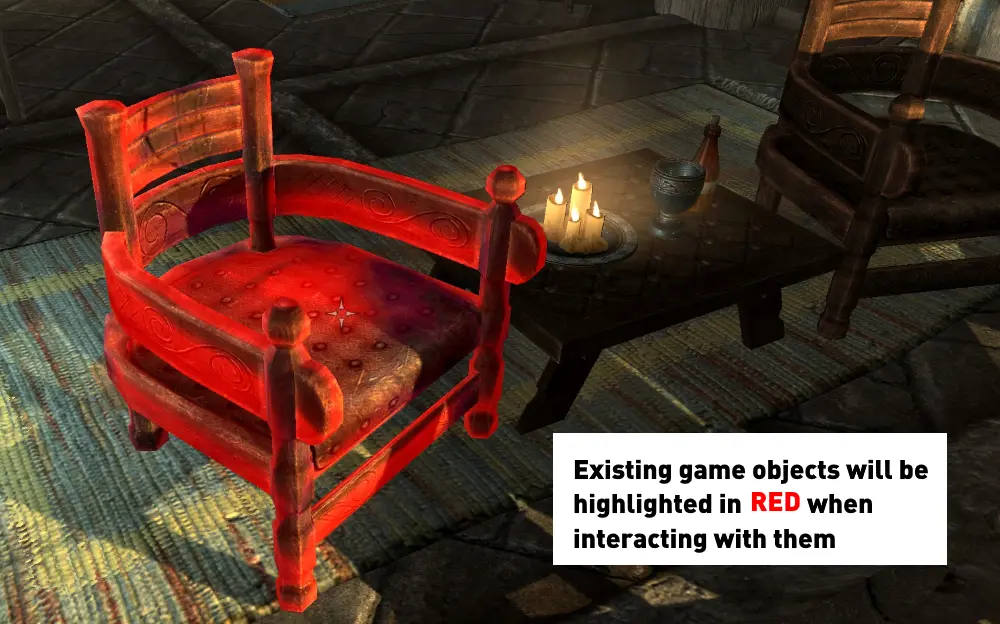 General
Where is the store?
The store can be found just south of Solitude, close to the the docks.
Who runs the store?
Einarr and his wife Ranghild.
How can I buy furniture?
Within and just outside of the store you will find a selection of furniture on display. You can buy a specific item by walking up to it and using/activating it and then deciding how many items to purchase.
Where do I find the furniture in my inventory?
Under the weapons category.
Why that category?
The main reason is due to technical limitaions with Misc items not reporting their positions correctly and that the translation function needed to move objects smoothly does not work on Misc items. Also, it might be that some furniture may also be used as weapons in the future.
Anything important that I need to know?
Yes. The default behavior of Skyrim allows dropping items in stacks and scripts will not trigger correctly on individual items when dropping them in stacks. Please avoid dropping any Solitude Furniture items in stacks, only drop the furniture items one by one to allow the scrips to handle the item correctly.
Any known conflicts with other mods?
Since the store is located close to the docks outside Solitude any mod that alter that area will unfortunately be in conflict. Examples are "Solitude Docks District", "Better Docks" and Serenity by Elianora. 
PlacementHow do I place the furniture?
You drop the item from your inventory and use your defined controls. Hold down the key to move the item and release when you want the furniture to stop moving. The Default Key Bindings are:
Additional Information and FAQWill this mod create savegame bloating?
All unused items are deleted and cleaned up properly.
What items are available?
Common, upperclass and noble tables, chairs and beds. Various lightsources and a selection of containers and dressers as well as display cases.
Don't forget to look outside of the store as well for more items.
All items should work as expected.
The store owner is asking me to leave?
The store is opened between 07:00AM and midnight. After midnight the owners want to go to bed and will ask you to leave the store.
Will the mod work on a laptop without a numerical keyboard?
Yes, as of version 2.4 you can define your own key bindings.
I am trying to position my item but moved it so I can't see it, what do I do?
Just hold in the Reset key and the item will center in front of you.
I want to use Jaxonz Positioner to move existing objects instead of Solitude Furniture, how do I avoid any conflicts?
Enable the "Use Jaxonz Positioner" option under Settings in the MCM. This will disable the functionality in Solitude Furniture which will allow you to interact with existing in-game objects similar to Jaxonz Positioner.
I don't like it, how do I uninstall the mod?
Just move far away from the store area and save your game. Remove the mod and load your game again and continue to enjoy Skyrim.  Please keep in mind that you will lose any items that you have placed using this mod.
Credits
Thanks to Snazzy for letting me use the beautiful assets from the  
Snazzy Furniture and Clutter Overhaul
mod.
Also includes works from Strotis excellent Ovens mod 
Strotis Ovens Resource