This is a port to SSE of the original Skyrim mod 
Salina - A Nordic Follower by Skykix and Astra2000
with permission from the original authors.  You may not redistribute, upload or otherwise use the assets of this mod in any way without express permission from the original authors.
Mod cannot be uploaded anywhere else other than nexus without express permission from the authors.
I recommend using a skeleton such as 
XP32 Maximum Skeleton Special Extended - XPMSSE by Groovtama
All of the body meshes have been tested in SSE using this skeleton and work fine.
 DO NOT attempt to install the oldrim mods mentioned in the original description 
as it probably wont work at best and at worst it will destroy the universe.
The description below is copied from the original mod so the links in it will be pointing to oldrim mods, not SSE mods!!!

Salina - A Nordic Follower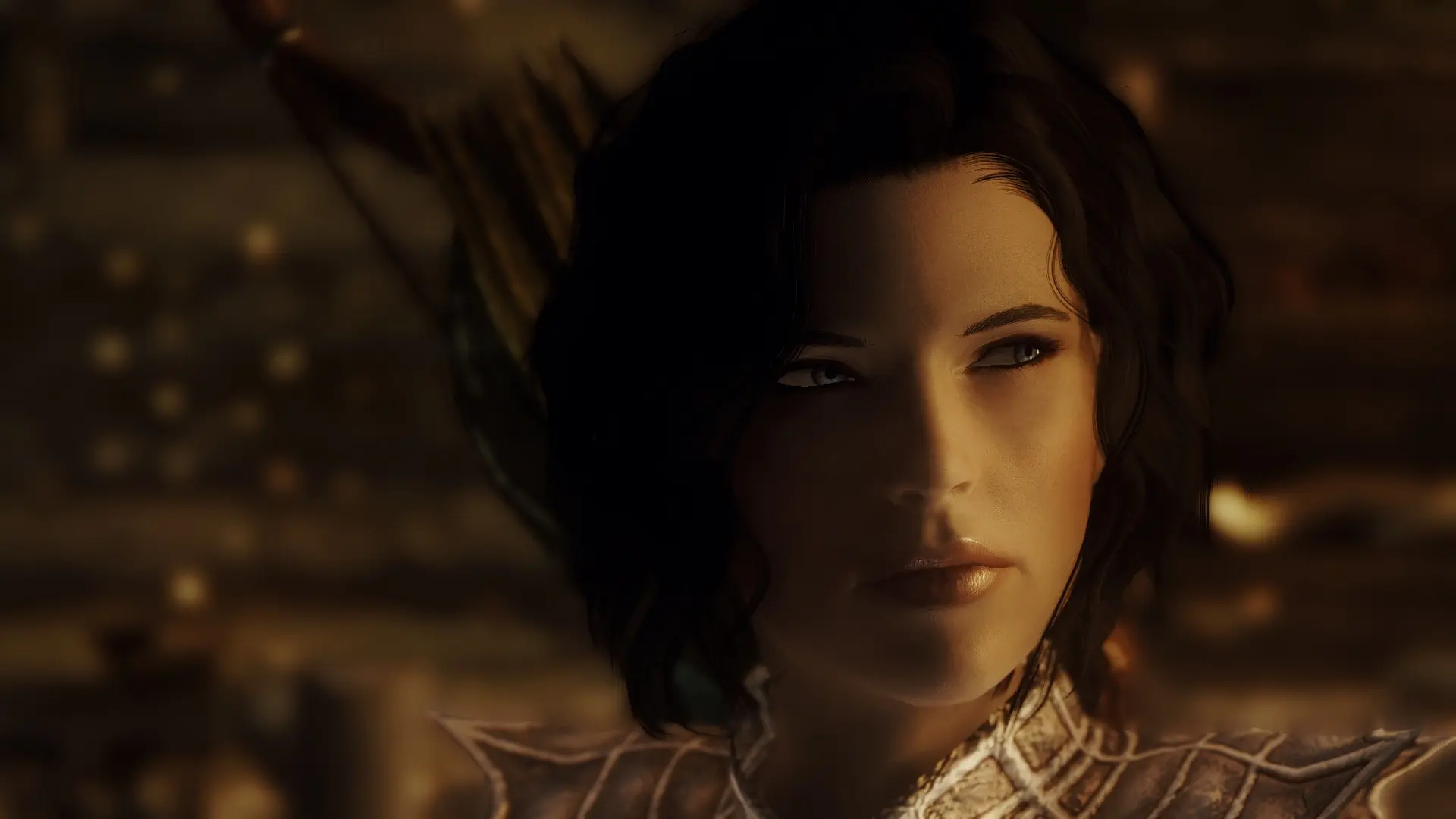 Description:
She is a nordic follower by
Skykix
from my player character preset I have developed during my modding. Skykix was so very kindly to create her with my little assistent, which mods have to be needed for her to realize it near hundred percent to my original. All credits for his excellant work goes to him!!! And if you are interested in his other great modding stuff, then visit his profile and download what you like and endorse him, please.
Details:
Name: Salina
Voice: FemaleEvenToned
Race: Nord
Body: UNP
Height: 1
Weight: 100
Level-System: Level with with player from Level 6 - 250
Protection: Essential
Assistance: Helps Friends and Allies
Fighting-Style (Weapons and Armor): She prefer a bow or/and a Greatsword and light armor!!!
Combat Style and Class: Slight changed and custom with CreationKit
Perks: LightFoot, PowerShot, Ranger, Barbarian, PowerBashPerk, DeepWounds, Overdraw, QuickShot, TrickShot, CriticalShot
Default Weapons and Armor: Steel Dagger, Imperial Bow with Steel Arrows and no armor!!! She wears Prisoner clothing and footwraps, which is not very stylish, but you can change her outfit to your like!!!
Location: Battle Born Farm near Whiterun ... where she is working on the field there, you can recruit her!!!
Note:


Please accept and understand, that she is and will be with UNP body only!!! There will not be other options from our side be possible, I am so sorry!!!
Installation:

She is a standalone follower and nothing will be needed!!!
Recommandation:
Skykix
has created many other great modding stuff you can find under his profile here on NEXUS!!! But don't forget to endorse every mod(s) you like from him after download and installation, please!!!
Credits:
BodySlide, Outfit Studio
and
CBBE Body
by Ousnius and Caliente
DIMONIZED UNP female body
by dimon99
UNP Body created with BodySlide
Women of Skyrim female face textures
by zzjay
SG Female Textures Renewal
by Hello Santa
KS Hairdos - Renewal
by Kalilies Stealthic Khaos and Shocky
Brows
by Hvergelmir
Natural Eyes
by nevenbridge
Mature Skin new lips
by maevan zzjay
RaceMenu
by Expired
UNP Minidresses Collection
by Tiwa44
Skykix
for Salina's creation!!!
and
Bethesda
for the great game and the original vanilla parts, which also used for her!!!
Tools:
Nifskope
by corwin
NPC Nif Merge
by Turulo
TES5Edit
by ElminsterAU
ENB-Preset:
Rudy ENB
by Rudy102
Support:
Not easy, because I am not the modder, but I want to try it!!!
Thanksgivings:


Thanks to all who made this possible now!!!
And a very special thanks goes to
Skykix
the creator of this mod and his first made screenshots of her!!!
If you like this mod, endorse her and
add some screenshots
of her, please!