Chantry College of Winterhold
Chantry College of Winterhold
File information
Created by
ClstlDrmr83
About this mod
A texture replacement for the College of Winterhold reflecting a theory of Ancient Falmer origin.
Requirements

Permissions and credits

Changelogs

Donations
Sept. 13, 2017 - Never in a million years did I think I'd make the Hot Files! Thanks to everyone!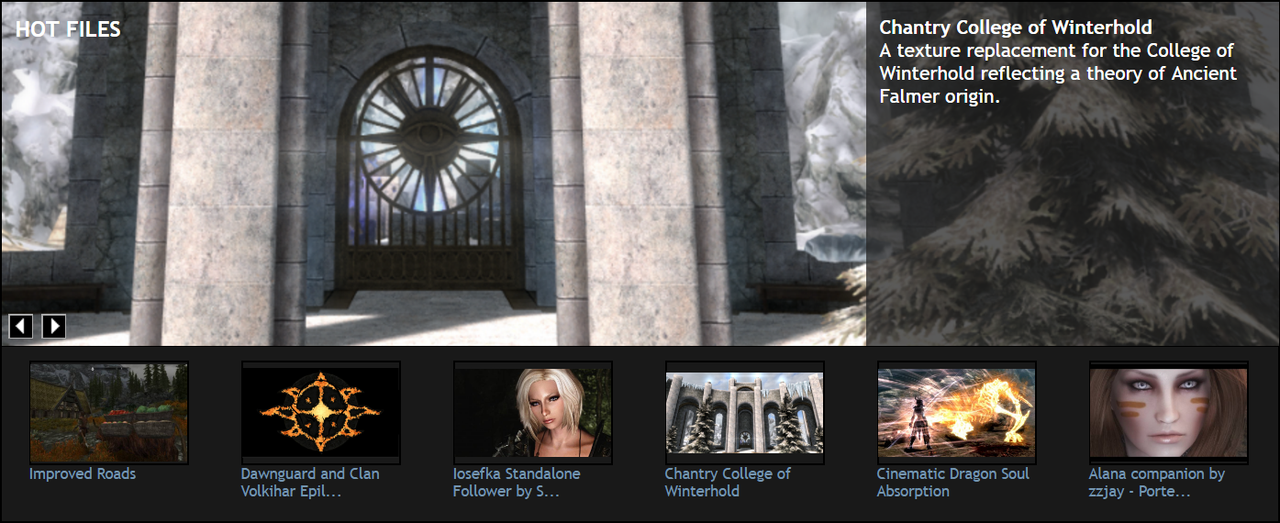 Welcome to the College of Winterhold
I have always felt the color scheme of the College was too dark. Paired with the dreary winter weather and the pale cast lights of the Mystic Wells, it seemed more like a formidable fortress than an institution of knowledge and learning. It seems that most visual overhauls continue with this theme of dark stone, so I decided to put together my own retexture; one that might reflect a lore-friendly fan theory of the College's true origin.
There is no doubt the identity of the builders of the College is shrouded in mystery and speculation. Legends claim that the city, and assumably the College, was made during the First Era, when Arch-Mage Shalidor built the city of Winterhold with a whispered spell. The same Arch-Mage that built Labyrinthian, but the two structures bear no similarities...
The College
does
, however, share an architectural resemblance to that of the Ancient Falmer seen in the
Chantry of Auri-El
in the Forgotten Vale. Heed the words of Mirabelle Ervine and behold the millennias old architechture. The College now gleams against a rare blue sky as it shows it's glory and relation to the Snow Elves.
Welcome to the Chantry of Winterhold
The theory of Ancient Falmeri beginnings is also present in additions made by the 
Magical College of Winterhold
with golden rays grazing the sky, crowning the top of the tower with the symbol of Auri-El. Please download Arrioch's 
Snow Elf Ruin's Retexture
 if you are using MCoW and want the top to be the same bronze.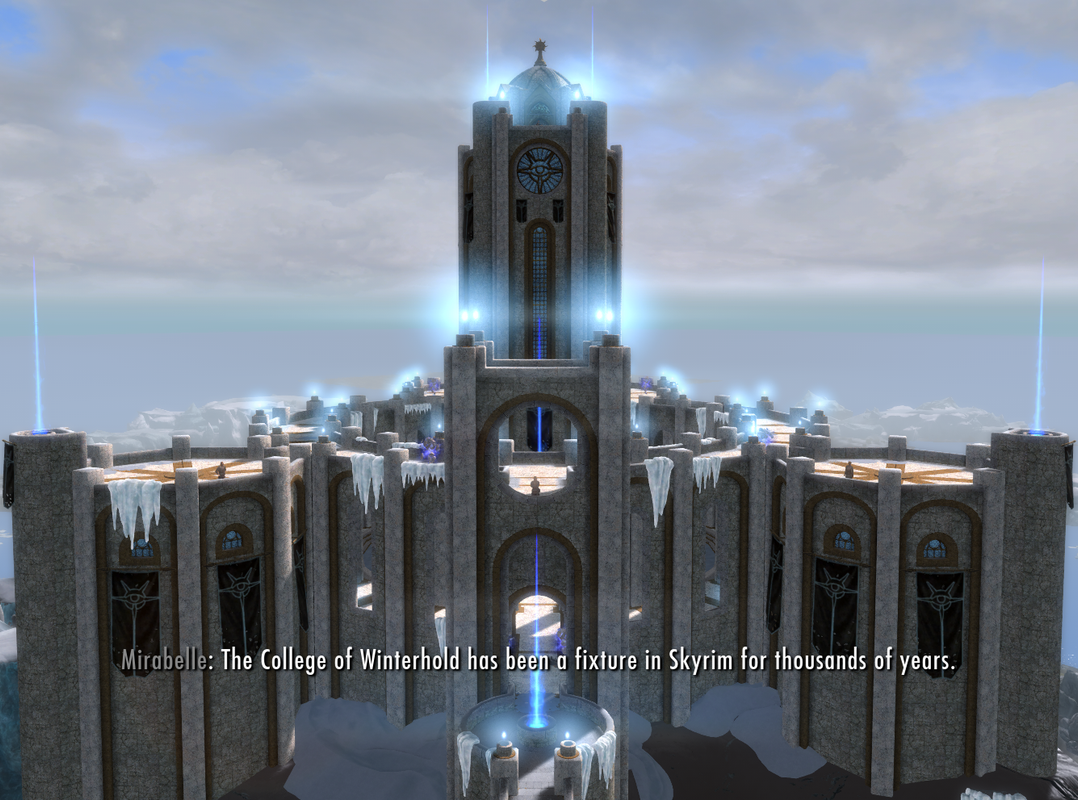 Showcasing: Dolomite Weathers, Magical College of Winterhold, Enlightened College of Winterhold, Rustic Window Glass, Immersive College NPCs, and College Guards & Saarthal Miners & Terek. 
~~~~~~~~~~~~~~~~~~~~~~~~~~~~~~~~~~~~~~~~~~
This is a
Texture Only Mod
and can played along side your favorite College Overhaul.
~
MCoW
 ~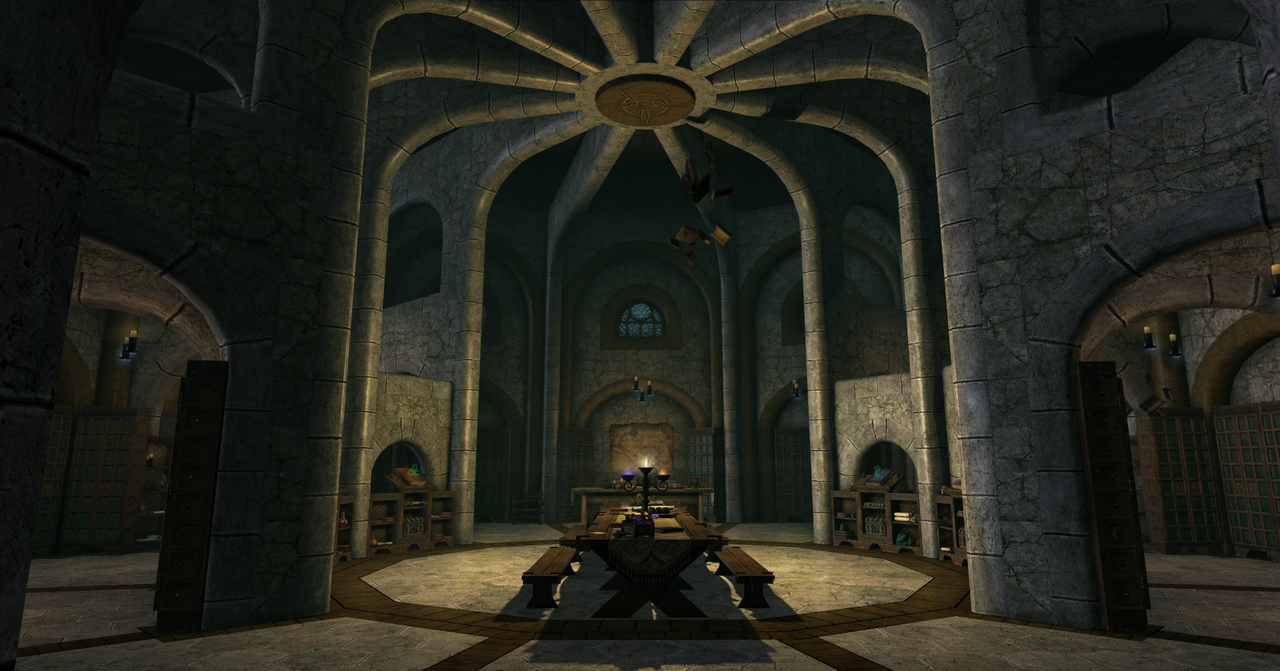 ~ 
Apepi's Better College of Winterhold
~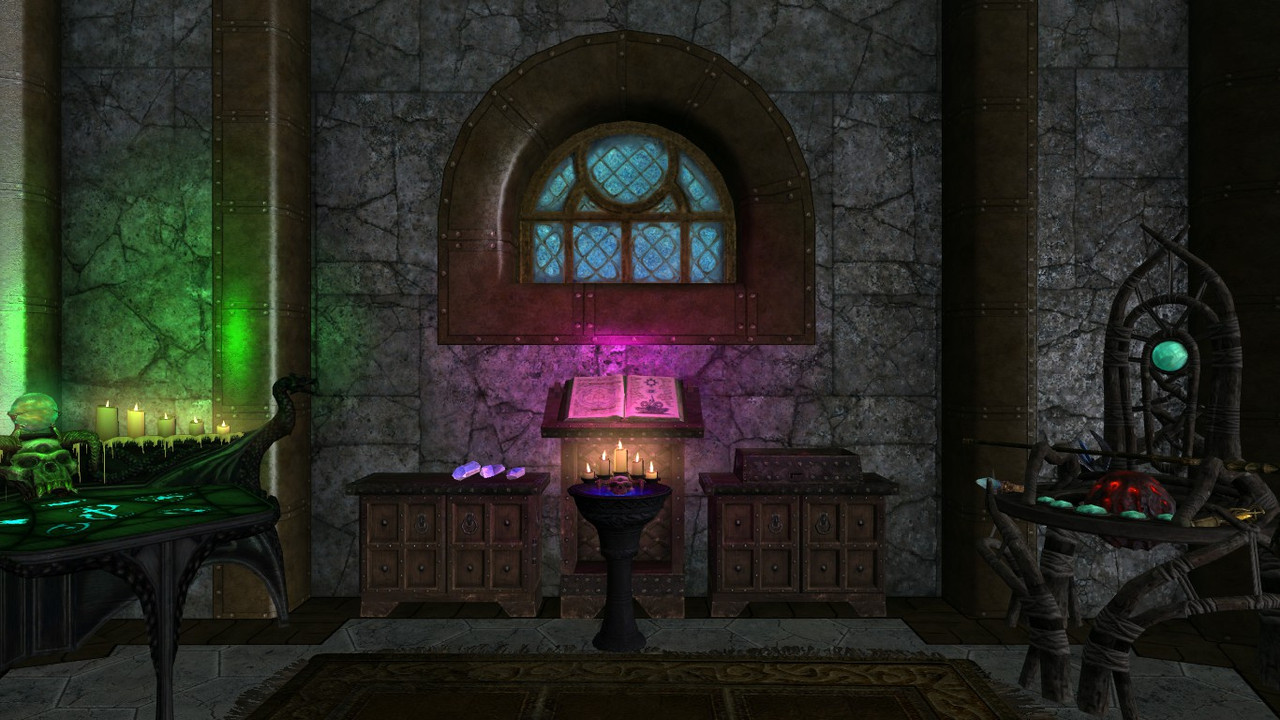 ~ 
College of Winterhold Upgraded
 ~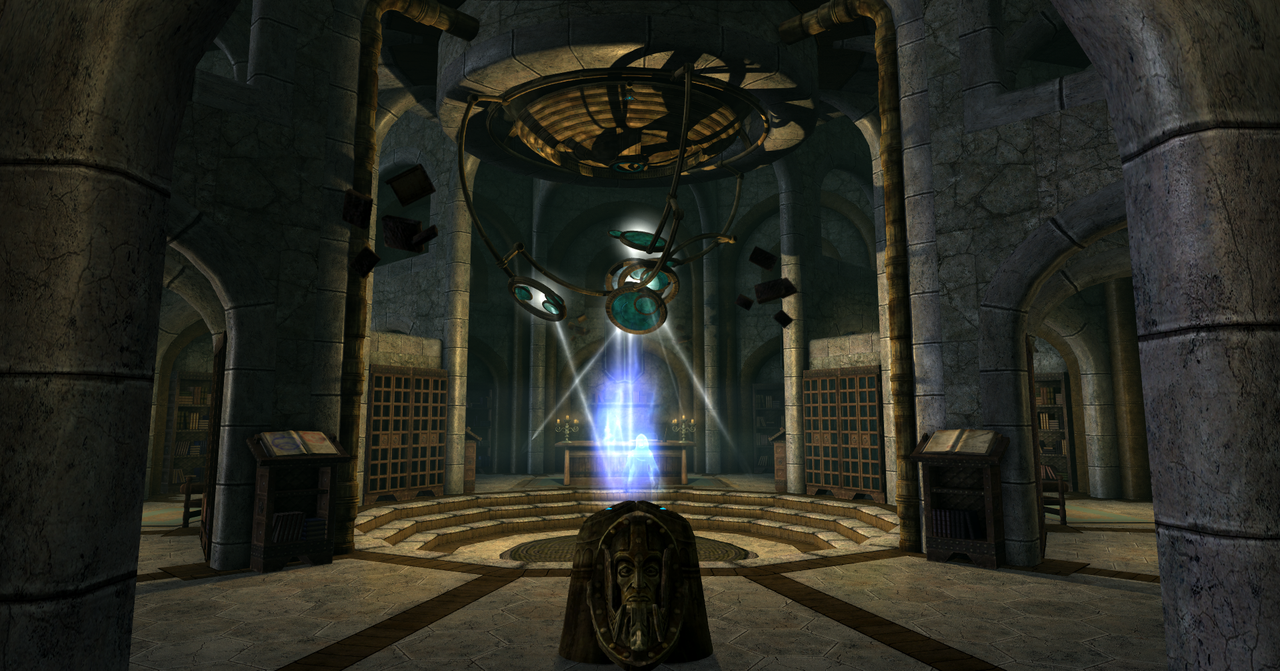 Feel free to post your images in the gallery.