File information
Created by
MightyChopsticks
About this mod
I'm not good at English.
This mod adds stand-alone followers. They are not strong.
Please uninstall the old version before updating. Clean save isn't required.
UPDATE
V1.0>V1.1
The spells used by Toshi have made been playable.
You can obtain spell tomes from Toshi in the possession exchange.
Fine-tuned the shout effects used by Toshiakiin. The screen no longer shakes.
This mod adds three followers (stand alone type). 
Don't expect them as strength because they are not strong (Max Level 20).
Body:Better Males
#########################################################################################
旧verをアンインストール後にアップデートしてください。クリーンセーブは不要です。
UPDATE
V1.0>V1.1
としが使用する魔法をプレイアブル化。入手するには所持品交換でとしから呪文の書をぶんどってください。
としあキンが使用するシャウトのエフェクトを微調整。画面が揺れなくなりました。
このMODは某掲示板で見たことがあるかもしれない風貌の男性フォロワーを3人追加します。
あまり強くしすぎるのはそれっぽくないかと思い、ヘタレ目な性能にしてあります。
3人とも隠密とマジカが成長しますが、片手武器などの戦闘用スキルは全く上がりません。
最大レベルは20。ゲーム序盤はそこそこ戦えますが段々とプレイヤーの戦いに付いていけなくなります。
体力もほとんど成長しないので強敵相手の場合、気が付くと膝を付いてるか逃げ回っていることでしょう。
性格は慎重タイプに設定してあるので戦闘開幕からいきなり逃げ出すこともあります。
独立型フォロワーで必須MODはありません。体型はBetter Malesを使用しています。
[Toshiaki] [としあき]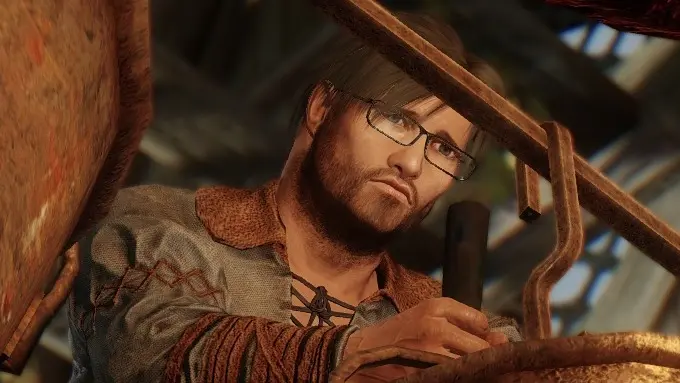 You can meet him at Dragonsreach's kitchen, in Whiterun.
He fights with a carrot.
This carrot can be made  in a cooking pot or cooking spit.
ホワイトランのドラゴンズリーチ厨房で会えます。おそらく鍋をこねくり回してます。
なぜかニンジンを片手に戦います。魔法やシャウトは使わないのでシンプルな戦い方をします。
このニンジンはメイス属性です。料理鍋で生産可能。強化は砥石で。
[Toshi] [とし]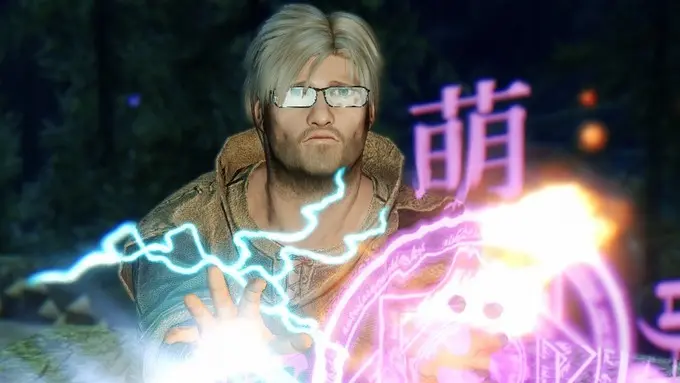 You can meet him at the Frozen Hearth inn, in Winterhold.
He fights with weak magic.
ウィンターホールドの宿屋「フローズン・ハース」で飲んだくれています。大学から入学を断られたのでしょうか…。
魔法がちょっとだけ得意。三十路まで純潔を守っていたので魔法が使えるようになった…かは不明。
青い雷撃と黄色いライトニングボルト、気持ちの悪いエフェクトの火炎魔法を駆使しながら遠近ともに魔法中心で戦います。
これらの魔法は見た目に反してダメージ値がバニラ魔法の半分です。ショボいです。見かけ倒しです。
[The Toshiakiin] [ザ・としあキン]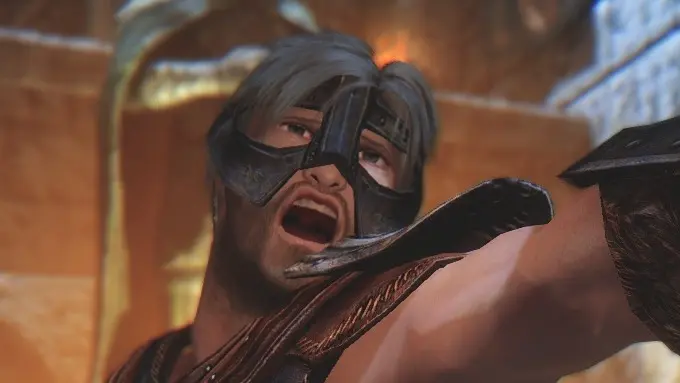 You can meet him at Temple of Talos, in Windhelm.
He imitates Dovahkiin's equipment.
He uses a shout to escape the enemy for a moment.
ウィンドヘルムのタロス聖堂で会えます。
トレイラー等でお馴染みのドヴァキン装備を身に纏い、鋼鉄剣と鋼鉄ダガーの二刀流で戦います。
ドヴァキンの真似をしてフスロダを叫ぶことがありますが、声の道の修行なんてしてないので揺るぎなき力は発生しません。
ただ、普段小声のとしあキンが突然大声を出すので敵はビックリして一瞬逃げようとします。
ドラウグルやオートマトン、ドラゴン等には無効です。 
Credit;
Enhanced Character Edit
 / by tktk
ECEE - RANs Enhanced Character Edit Enhancer
 / by RAN46
The Eyes Of Beauty
 / by Gabriel Mailhot
Better males - Beautiful nudes and faces - New hairstyles
 / by Chris57 and FavoredSoul
Smooth body textures for Better Males and SOS
 / by urshi
DWISS Eyewear-Glasses / by Dwiss
Banded Iron Bikini v2
 / by someone and kofman77 with Nisetanaka
KS Hairdos - Renewal
 / by  Kalilies and Stealthic
XP32 Maximum Skeleton Extended - XPMSE Ver4.80
 / by Team XPMSE
NiNode Transform Tools
 / by opparco
Dump Transform / by opparco
魔法陣素材 from 藤宮翔流のひきだし
No.296「たくさんのハート」 from 「無料で使えるフリー素材集」
Thanks for wonderful mods!
・参考サイト・
おばちゃんのスカイリムガイド
Skyrimshot
のんびりスカイリム