File information
Created by
Yoshinori Date
About this mod
almost full replacment of one handed, dual wielding, magic, hand to hand, archery, two handed and non combat animations plus racemenu preset of my character.
Requirements

Permissions and credits
IMPORTANT!
i forget to mention that i use extreme body morph of
Racial Body Morphs - Diverse body types and height by Race and Gender
for my character as well.
update1.4: add alternative 2h animations for vanilla fingers lenght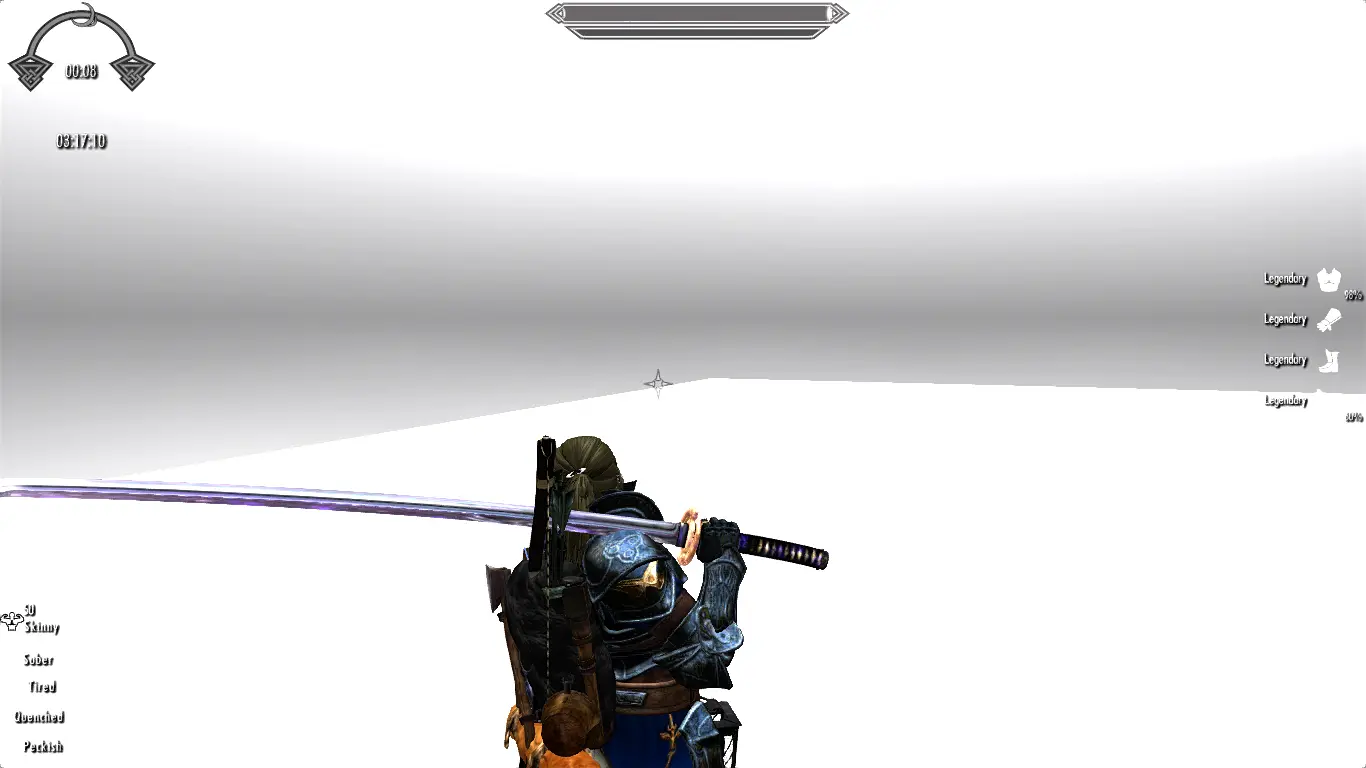 update1.3: changed dw1hm1hmblockbash animations, because they are responsible for the left hand maces and mb axes, thanks bethesda, very intuitive (not) also add alternative left and right power attacks forward (smash instead of thrust)
update1.2: add staff animations(i actually made them mostly for pistols from vigilant mod), for some reason some staff animations (and some cast moving animations) did not work with pcea, i'm sorry, also spell casting moving uses the same leg part animation that staff uses
update1.1: dodge animations was added
these animations was made specifically for my character due to non vannila arm lenght, you still can use with any other characters, but with two handed and bow hands would be not in the right place, but for me it never been a problem, also some animatons does not have a sound.
recommended speed for two handed 1.60 for one handed is 1.0.
weapon:
Nodachi and Katana from MSZ Item set
,
Yumi Bow from Real Bows
 and
An-Xileel Arrows from Immersive Weapons

hair: 
Skyrim Hair Physics Project
 and 
Ponytail Hairstyles Recolor
magic animations was inspired a bit by a
mystic knight animations
by 
yukl


and one handed power attacks backward and forward was inspired by dragon's dogma
Maces animations
Staff animations
The Ultimate Dodge Mod animations
Tkdodge animations
one handed, dual wielding, magic, hand to hand
two handed
archery
non combat