Description
Last updated at 12:02, 16 Nov 2015 Uploaded at 19:35, 14 Feb 2012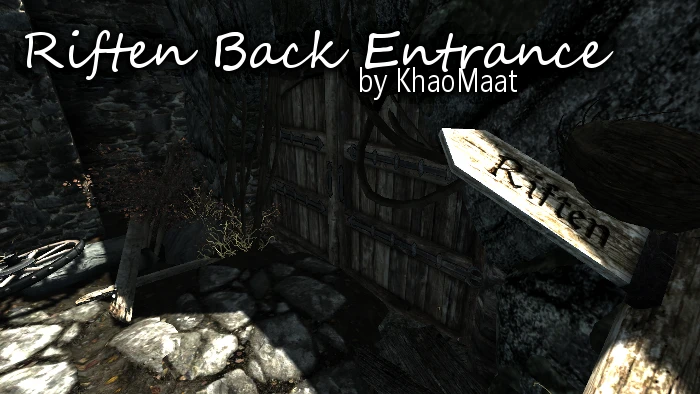 Description:
This mod adds a worn down back entrance into
Riften
at the disused and boarded up south-eastern gate. The only ones holding the key to the gate is the
Thieves Guild
and there are only two known copies in existence. This back entrance is used as a stealthy means of getting in and out of
Riften
and it is conveniently located not far from the entrance into the
Cistern
. The gate is locked with master difficulty.
Also added is a small path behind
Riften
, from the standard southern-western gate to the back entrance. Various trees have also been added inside the walls, looking from outside of
Riften
, for a more accurate view of what fauna is over the walls.
How to open the gate:
For this gate to be accessed you may either try your luck, and/or skill, at picking the lock (at master difficulty), or use one of the existing
Thieves Guild's Gate Keys
. The only NPC in possession of this key is
Brynjolf
, who keeps a copy of it in his inventory.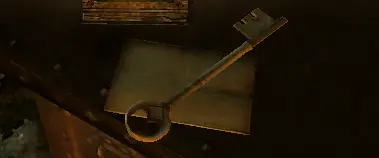 If you are part of the
Thieves Guild
you may obtain the original copy of the key which lays on the
Guild Master's
desk in the
Cistern
,
Ragged Flagon
, deep inside the
Thieves Guild's
den.
If you are
not
part of the
Thieves Guild
you may successfully pickpocket the key off of
Brynjolf
, who can be found at one of the stalls at
Riften's market
. Alternatively, if you are brave and foolhardy, you could try making your way into the
Cistern
and snatch it off the
Guild Masters'
table. (Might not work to sneak in when not in the Guild, haven't tested, may be so that you have to join first to be able to enter The Ragged Flagon. If it turns out it's not possible I might try to add it into this mod at a later stage.)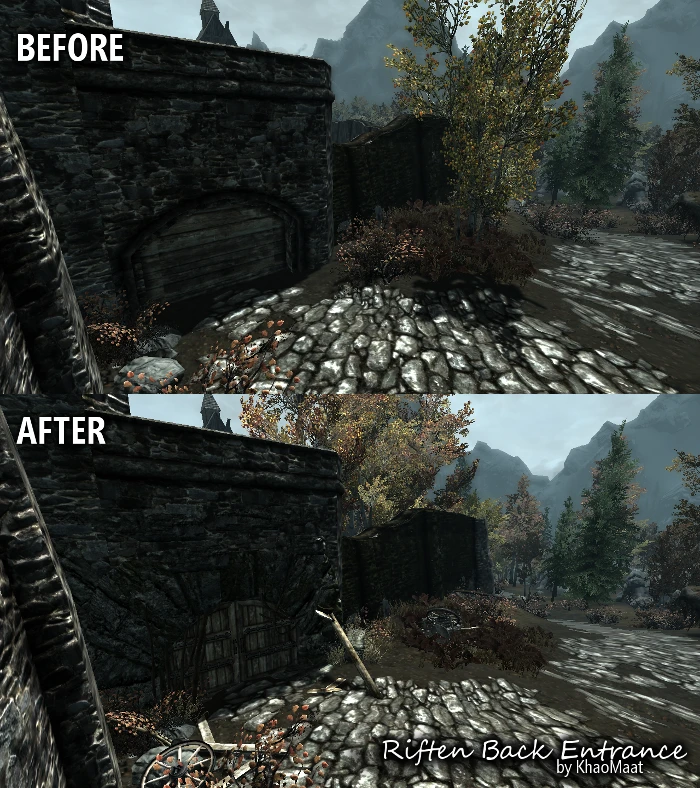 Version History:Version 1.1
: Slightly alters the note referring to the key, you can now discern it's from
Brynjolf
. Also added all trees from vanilla
Riften
inside the walls, looking over the walls into the city now looks completely accurate. No more missing trees.
Compatibility issues:
None known at this time. Though it's a fair bet it won't work with
Arthmoor's Open Cities Skyrim
. It should not collide with any modifications of
Riften
though as its a really small portion of the city, only just by the old gate, which have been altered in this mod. The fauna modifications have been done to the exterior version of
Riften
in
Tamriel
, so the trees added inside the walls will not affect any mods that change the fauna inside the city.
Enjoy.