File information
Created by
Massivemaster
About this mod
Nature is beautiful , Bethesda color-blob elks are not. So I made a 4k upgrade.
Requirements

Permissions and credits
WHAT IS THIS MOD?

[ Follow my blog for more information ]

This mod contains a  texture replace for male / female Elk and Reindeer.
FAQ:
Q: This texture mod caused my game to CTD
A: Go for a loweR sized texture size. Or use Ordernador
Q: Could you retexture [add item] please?

Yes, add it as a suggestion.
Q:
That´s not a elk, it´s a moose!
A: No it is not. Skyrim elks are based on Irish elks. Google it.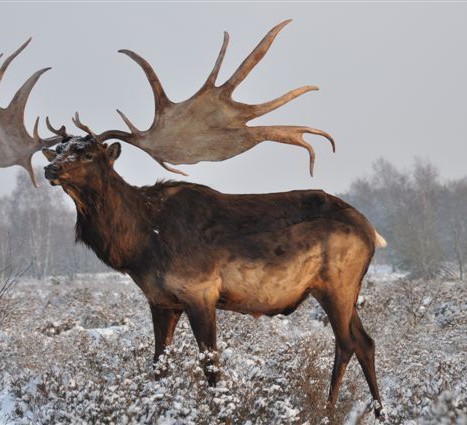 Q: I don´t like your mod, can you redo it?
A: If you don´t like it, then don´t use it.
Q: I only want one of the retextures, could you pack it separately?
A: No I will not. Please do it yourself.

Q: What about Potato Pack?
A: I am working on it, please use
Ordenador
 in meanwhile
CREDIT
:
textures.com
Faye Amia Zahara
KazenoOni
Keijin Ishida
stockvault.net
SCREENSHOT CREDIT:
The Immersivist

PockyPunk1

Brandiibuck

TOOLS USED:
Xnormal
Adobe Photoshop CS6
Njob
Panasonic Lumix FZ82 ultrazoom
Thank you 
hodilton
for feature.