Riverside Shack
Skyrim » Player homes
Added: 12/02/2012 - 10:14PM
Updated: 11/08/2015 - 01:09AM
Description
Last updated at 1:09, 11 Aug 2015 Uploaded at 22:14, 12 Feb 2012
I really, really like cheese. Also! If you want to share some screenshots of your character with this abode, I'd be more than happy to add them :)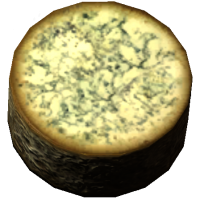 I've added two version of the Interior now. Both don't have the mannequin. One version has the cellar for those who don't care about the realism or don't mind. While the other removes it because it breaks "realism"
Also. The one without the cellar. It's not difficult for the player to fast travel to Riverwood and use the forge there :3
=News=
This abode is finished. I want to thank everyone who's contributed and gave advice and bug information. I never thought this abode would get that many endorsements as well a decent popularity c: But it did! And I hope this continues. Again, thanks everyone! IF there are any bugs or glitches, please post a comment below and I'll get to fixing it right away, minor or not.
=Video=
Is of course in the video selection. Keep in mind it is old and doesn't show the newer version of the shack just a taste of the old one to give you an idea of what it is.
=Location/Detail=
A cozy exterior (and now interior!) shack that's between Riverwood and Whiterun, the map marker shoulden't be that difficult to find. It's a basic shack that gives a nice cozy feeling to it as well as having a great scenery deck. The shack it'self has been made slightly bigger, though still a bit cramped.. It has more items and features.
Anyway, enjoy! Feel free to leave feedback and endorse.
Features
========
Firewood cutting log
Grindstone
Tanning Rack
Plenty of Containers (All safe of course)
All nine small version of the Shrines
Bed
Cooking Pot (Minor glitch as the view will go outside of the shack for a brief moment when using it)
Mini Alchemy/Enchantment table
Cellar which includes all but one blacksmithing crafting items(Smelting, coulden't find a exact place for it, not that big of a deal though.)
Weapon rack-3
Anvil (I've raised it up so no more trying to point at the edge)
Small Mead Keg(It'll fill back up ever so often)
Mannequin
Credit&Thanks
==========
Magicgraduate-Posting helpful feedback and bugs. Thanks man!
Dan3345-For sharing his pics of his version of the shack.
Everyone-For supporting the mod and endorsing it.
My other Skyrim Mods
http://skyrim.nexusmods.com/mods/16799/
My Fallout3 Mods
http://fallout3.nexusmods.com/mods/19115/