This mod adds Moa, Marabou, Emu and Shoebill. NO DLC NEEDED.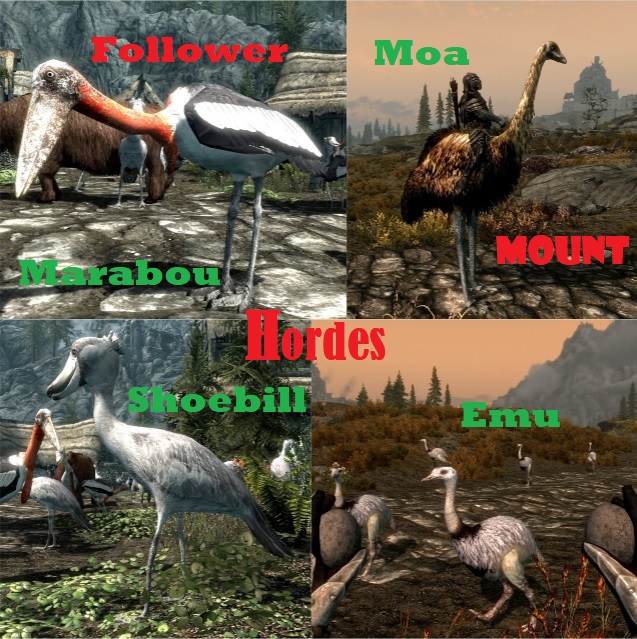 SUMMONABLE BIRDS
To have the SUMMONABLE BIRDS, you must buy the (4) "Spell tome: Summon XXX" at
Farengar
Secret-Fire in Dragonsreach/Fort Dragon (Whiterun) or with an other "Spell Vendor" (ex: Sybille Stentor in the Blue Palace/Palais bleu in Solitude).
With the book, you have the (4) spells (Duration of the summon: 1 hour) ...
You can easily DISMISS when you want ! with an other "Spell tome: Dismiss Summoned Bird"
In order to buy the 5 books at Farengar, you must place this mod at the bottom of the list when you launch the game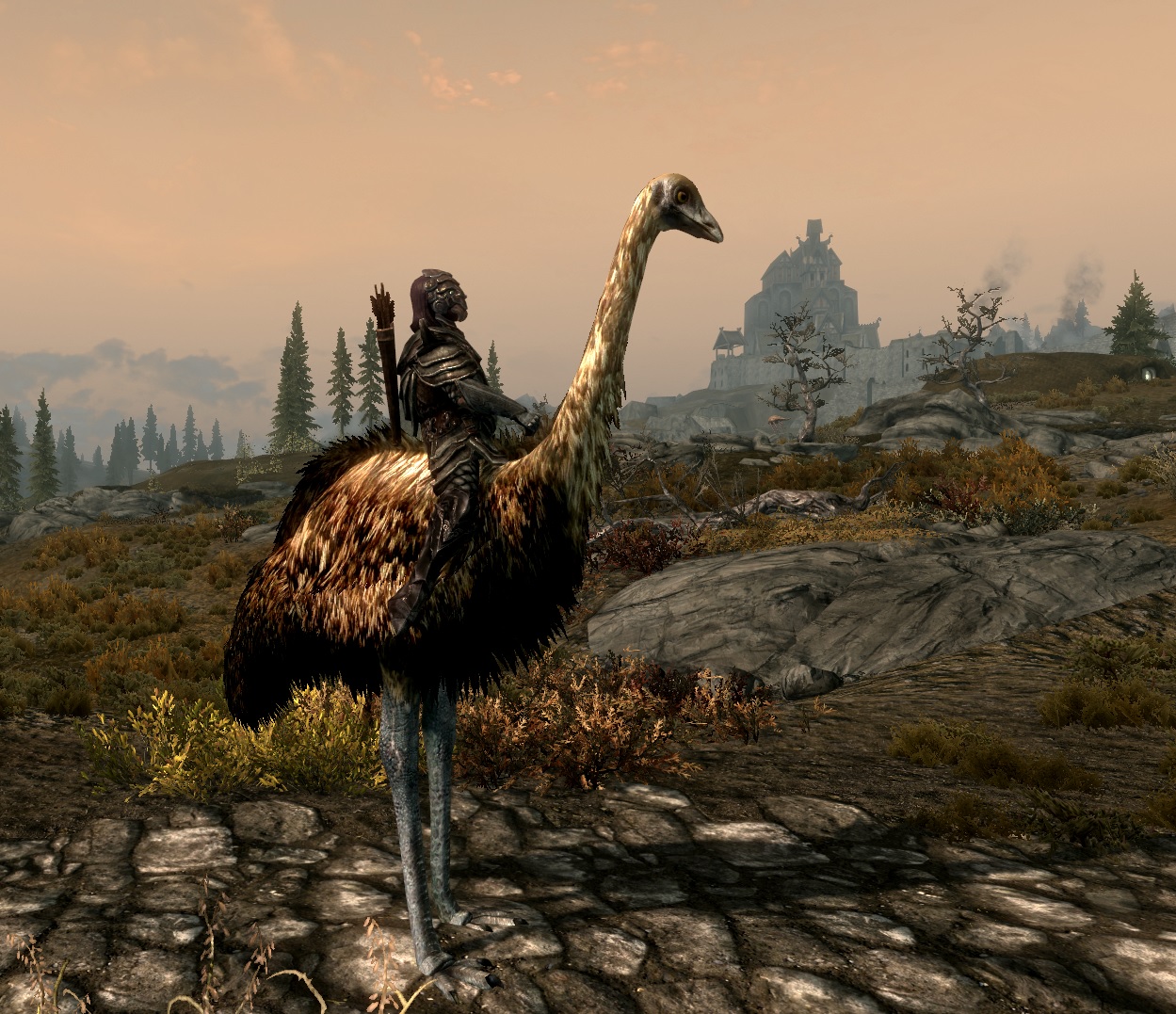 HORDES of BIRDS
You can quickly incubate eggs of Birds with the fire of the forge, and quickly create a horde of birds (5, 15, 50 .. MORE ?.. ATTENTION with the freezes in your computer )
To obtain these eggs simply bring any Emu/Marabou/Shoebill/Moa Egg with some Merchants in
Falkreath
(
Volga Vinicia of the Dead Man's Drink, Solaf of the Gray Pine Goods, Zaria of the Grave Concoctions
) to a forge and create the Incubated Eggs in the "misc" section. Now open up your inventory, navigate to "Scrolls" and there they are. You throw them and when they hit the ground they hatch into bird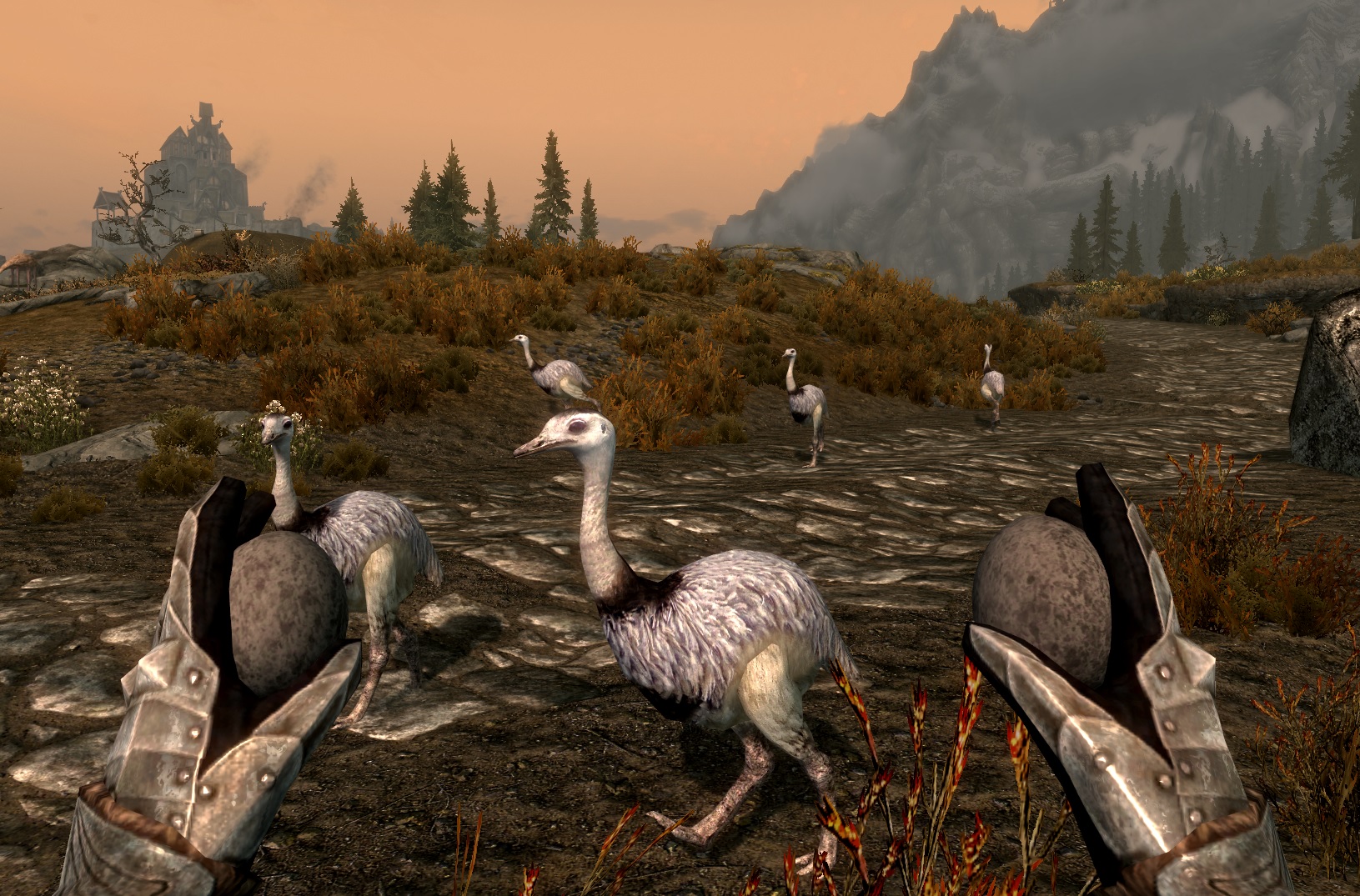 INSTALLATION
In order to find these eggs/books at Merchants, you must choose the mod for which you want to buy and place it at the bottom of the list when you launch the game
CREDITS
Mihail Romanov for the Moa and the Emu in his mod
Moas and Emus- Mihail Monsters and Animals (mihail immersive add-ons- birds- megafauna)
and for the Marabou and the Shoebill in
Giant Storks- Mihail Monsters and Animals (mihail immersive add-ons- birds)