The Magic of Food and Drink (redone).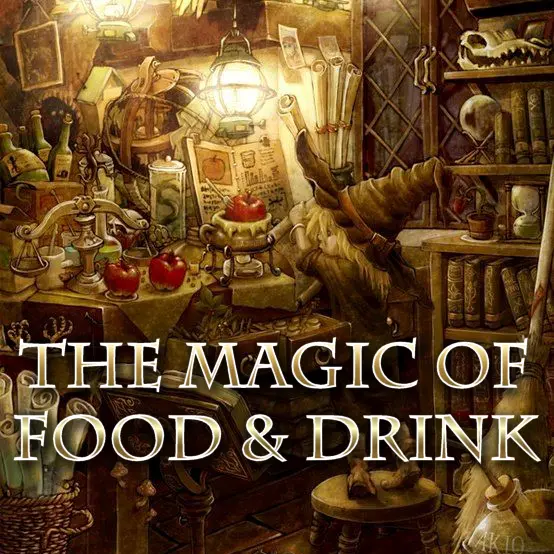 "There's a little magic in everything we eat or drink. "
I am finally releasing this version of the mod, after promising a new version for probably a year or so. There have been many set backs, and hiccups along the way. But I finally have a beta version I can release to you! So without further ado, lets' dive right in, shall we ?
All my mods are open source material now. Do whatever you want with my work, as long as you give credit!
Mod Requirements
First and foremost, I need to stress this mod was designed with the mod
Scribe Vitality
in mind. As I could not replicate the proper regeneration rates myself. This mod will have to rely on that for the proper versatility. I also suggest using the mod
Legible Item Descriptions
, because MOFAD has extended flavor test. Go over to these fine modders mod pages and give them some love.
There is a vanilla patch, if you want to use this mod without scribe vitality in the optional files.
What does Mofad Do?
When combined with Scribe vitality, this mod Introduces a Fortify, Satiation, and Fulfillment method of regeneration for all the vanilla food in skyrim. This mod does not modify Potions or Skooma (at least yet). The Fortify effect is based on the kind of food it is, and can vary wildly based on it's type. Beef fortifies health, and grains fortify carry capacity (for example). The Fulfillment effect is a small heal over time, based on how filling the food is. This generally will vary from 2-5 points of health, and over 3 to 7 seconds. And finally the Satiation effect will give an extended health regeneration bonus over time. Which can vary from 2 to 9 minutes. Alcoholic drinks buff Stamina while debuffing Magicka, and Wine buffs Magicka while debufing stamina. Though this is not the case for every drink!  Please Visit the image section to see some wonderful examples of the food involved.
Hearthfire foods you can now find at local inns.
Brewing meads and wines are now possible. They have a level 10 requirement and a number of base alchemy perks to create. Ingredients can be purchased at Rorikstead or any meadery. 

Compatibility
MOFADR is completely compatible with
Ineeds
. Which is the mod I recommend using with this, if you wish to incorporate needs in your game.