About this mod
While watching Game of Thrones did You ever feel sorry for Sansa? In this mod You can be her and lead a happier life in Skyrim. There is a whole new worldspace, 14 new NPC's and two miniquests. To play this You need Skyrim, Racemenu and SKSE. Basically, this is a lore-extension for both Skyrim and GOT.
Requirements

Permissions and credits
So, what happened to Lady Sansa Stark at the end? Did she ever find her knight or was she just leading a silent life haunted by her violent and painful memories? Or maybe she got a new chance in Skyrim..?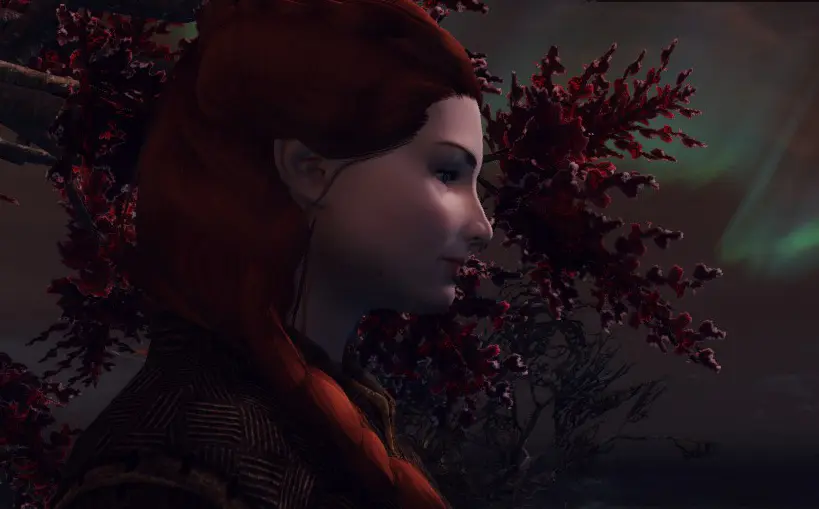 Being Sansa Stark is a mod that gives what it says: Now You  can play as Sansa.
If You like Sansa-Sandor lore this is a must have.
You Need:
Skyrim
SKSE
RaceMenu
Imagination and readiness for lore-extensions...
How to:
1. Install this mod
2. Start a new game
3. In Racemenu choose race Stark nord and female -> Load preset: SansaSbyPC  -> Go to sculpt and import SansabyPC -> Name to Sansa Stark :)
4. Have fun!
About
This is the first new worldspace mod I publish. This is also the first time I used citrusheads - that is why You need to import the head. I had quite a lot technical problems with worldspace issues  from floating grass in interiors to mess(h)ing with navmesh. The mod should work properly and it has been cleaned several times with TESedit. However, if something does not work and You can't sort it out by changing load order etc. please contact me. The mod contains some quite heavy meshes and textures, but many of the latter are 2k.
The Stark Nord stats are thought for a female like Sansa, so they are not of an ultimate warrior type. The two possible followers got stats and perks like that. Don't expect ultimate realism in everything - this is fantasy after all. You don't need Hearthfires to play this, but if You use it the children do not call You Mam - because Hearthfires is not set as master. Please keep in mind, that Sansa's home is build for this story which I want to share with You.
Used Mods/Credits/Thanks

Face/Head/Skin/Eyebrows/Eyes
Soft Face Textures for Females by Mitzi
Smile in HD by zzjay and normal map by Urshi
Character Mod Resource Pack by Nuska
Eye Normal Map Fix by Mr Dave
Improved EyeReflections and Cube Map by fadingsignal
El's Face Stuff by Ellise
Univision Face by DD AKT
Pretty Face by tktk
PureSkinTexture by Anini n Regenbot03
RaceMenu by Expired
Maevan2's eye brows by Maevan2
RANs Headmesh variants by RAN46
Brows by Hvergelmir
Beards by Hvergelmir
Young Male Face Texture by Urshi
Invisibility and Eyes Mesh Fix by HHaleyy

CITRUS Heads (HD Meshes)
by Blabba

Hair

KS Hairdos - Renewal by Kalilies Stealthic Khaos and Shocky

Salt and Wind - Rough Hair for KS Hairdos
by Jasper
ApachiiSkyHair
by Apachii

Multi Colored KS Hairdos
by Mekasaa

Body
Caliente's Beautiful Bodies Edition -CBBE- by Ousnius and Caliente
BodySlide and Outfit Studio by Ousnius andCaliente
Caliente's Texture Blender by Caliente
PureSkinTexture by Anini n Regenbot03
For normal map neck seam issues Fair Skin Complexion by HHaleyy and Indig0
Better males - Beautiful nudes and faces - New hairstylesChris57 and FavoredSoul
DIMONIZED UNP female body by dimon99

Hands
Feminine Hands CBBE UNP by Sunspot2

Outfits/armour/jewelry
Witcher 3 Female Armors by zzjay and CDprojektRED
Maid Outfits by zzjay and GraceDarkling by zzjay and GraceDarkling
The Witcher 3 Young Ciri Armor by blink and CDprojektRED
Caliente's Vanilla Outfits for CBBE by Caliente and Ousnius
UNP Minidresses Collection by Tiwa44
FFIII Arc Robes by Gimora
Ashara Princes of the Woods for UNP and male by SydneyB
Ashara Princes of the Woods CBBE Conversion With Extra Pieces and Bodyslide by VRDaphni VRApollo
Game of Thrones Armor Compilation by Donker316
KS Jewelry by Stealthic and Kalilies

Clutter
Modder's Resource Pack - The Witcher Extension by Oaristys and CD PROJEKT
The Witcher 3 Mega Resource Pack by LorSakyamuni and CD PROJEKT RED
Strotis Kitchen Tools by Stroti and Tamira
Resources for modders by Runspect
Strotis Castle Furniture Resource by Stroti and Tamira
Lolicept Resources by LOLICEPT
Jokerine's Misc Resources by Jokerine
Modder's Resource Pack by Oaristys and Tony67
Skyrim Overhauled Furniture Assembly (SOFA) by TheRainbowRobot

Animals

Wolves of Cyrodiil - Mihail Monsters and Animals (mihail immersive add-ons - wolf)
 by Mihail Romanov


Mods Used In Some Screenshots/recommended

Snapdragon Prime ENB by tetrodoxin
Enhanced Lighting for ENB (ELE) - LITE by --JawZ--
Face Light by tktk
Natural Lighting and Atmospherics for ENB by Confidence-Man
Wayfarer's Coat by Ellise
Apachii Divine Elegance Store by Apachii and Urshi
Grim Grass by Snfkin
Mountain flower by Mari by ArtByMari

Special thanks:

David Benioff, D. B. Weiss and others for Game of Thrones
Sophie Turner, Maisie Williams & Rory McCann and others for making their characters so alive
George R. R. Martin for A Song of Ice and Fire
Margit of Carelia for some handicraft models
Werner von Teufen and Brunwart von Augheim for Codex Manesse pictures
Unknown medieval and ancient church and castle painters and antique artists who's work I have used in some textures
Bethesda for Skyrim
This community for all its great features

If someone feels that his/her rights have been violated by not giving proper credit or asking for permissions etc.so please contact me. I would never do such a things with purpose. This community and great works of other modders form a great fountain of inspiration for me.PermissionsAsk me. This mod is nexus exclusive, and its assets can't be used in paid mods.