Repopulate Skyrim with the People of Rats
No DLC needed
Place rats wherever you want through Skyrim ...
23 variants (Daedrats/Giant Rats/Rats/Little Rats/Rat Statue)
6 Rats are following you
17 Rats stay at the chosen place
Place a rat statue ... The "rat" is walking !! ... Kill him ! … It's a statue !
Optional File: Esp version Française
HORDES of Rats
This mod adds the ability to quickly create hordes of creatures (5, 15, 50, 100 ...MORE ?...ATTENTION with the freezes in your computer !)
To obtain these rats, simply buy scrolls found with some Merchants in Windhelm (Merchants:
Elda at the Candlehearth, Ambarys at the Corner Club, Quintus at the White Phial, Revyn Sadri, Hillevi
) Now open up your inventory, navigate to "Scrolls" and there they are. You throw them and when they hit the ground they hatch into creatures.
In order to find the scrolls at Merchants, you must choose the mod for which you want to buy and place it at the bottom of the list when you launch the game.
Credits
HISSSSA for the Meshes/textures of these rats in his mod
hs-rat
with a
patch
Blog of Hissssa
Mihail Romanov for the Giant Rat in
Giant Rats - Mihail Monsters and Animals (mihail immersive add-ons -cyrodiil- oblivion)
, and for the Daedrat in
Daedrats and Dusk Panthers- Mihail Monsters and Animals (mihail immersive add-ons- azura- eso)
LorSakyamuni for the « Statues » of the rats in the mod
The Witcher 3 Monsters and Animals Resource Pack
("You are allowed to use the assets in this file without permission as long as you credit me","Pack containing a lot of monsters and animals included in the game The Witcher 3: Wild Hunt. All the original assets belong to
CD PROJEKT RED
and are distributed with their permission. Feel free to use them, just remember to credit me.")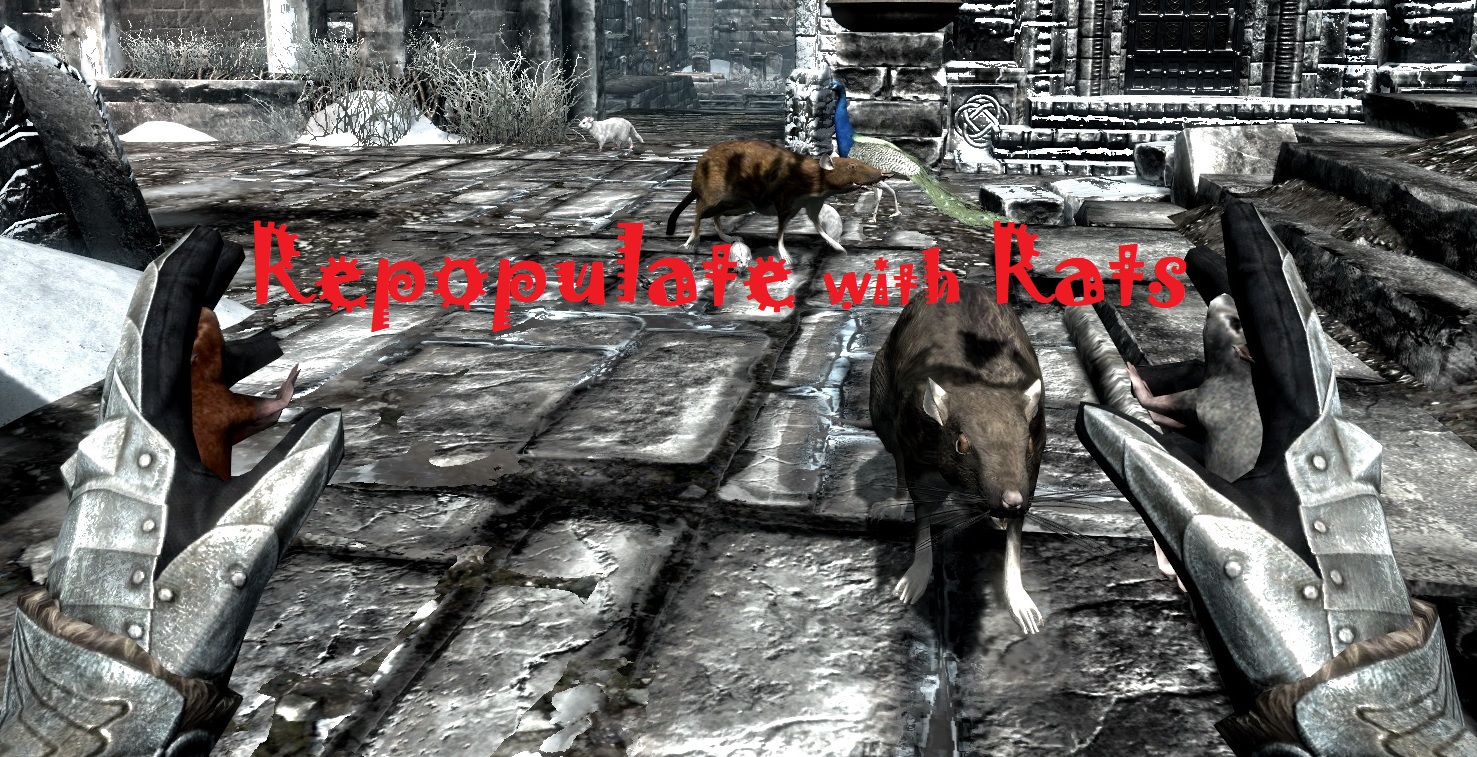 Mod 1 in this video
->->->->->->->->->->->->-><-<-<-<-<-<-<-<-<-<-<-<-