About this mod
A wedding dress from MMD. Original author: Samsink
Requirements

Permissions and credits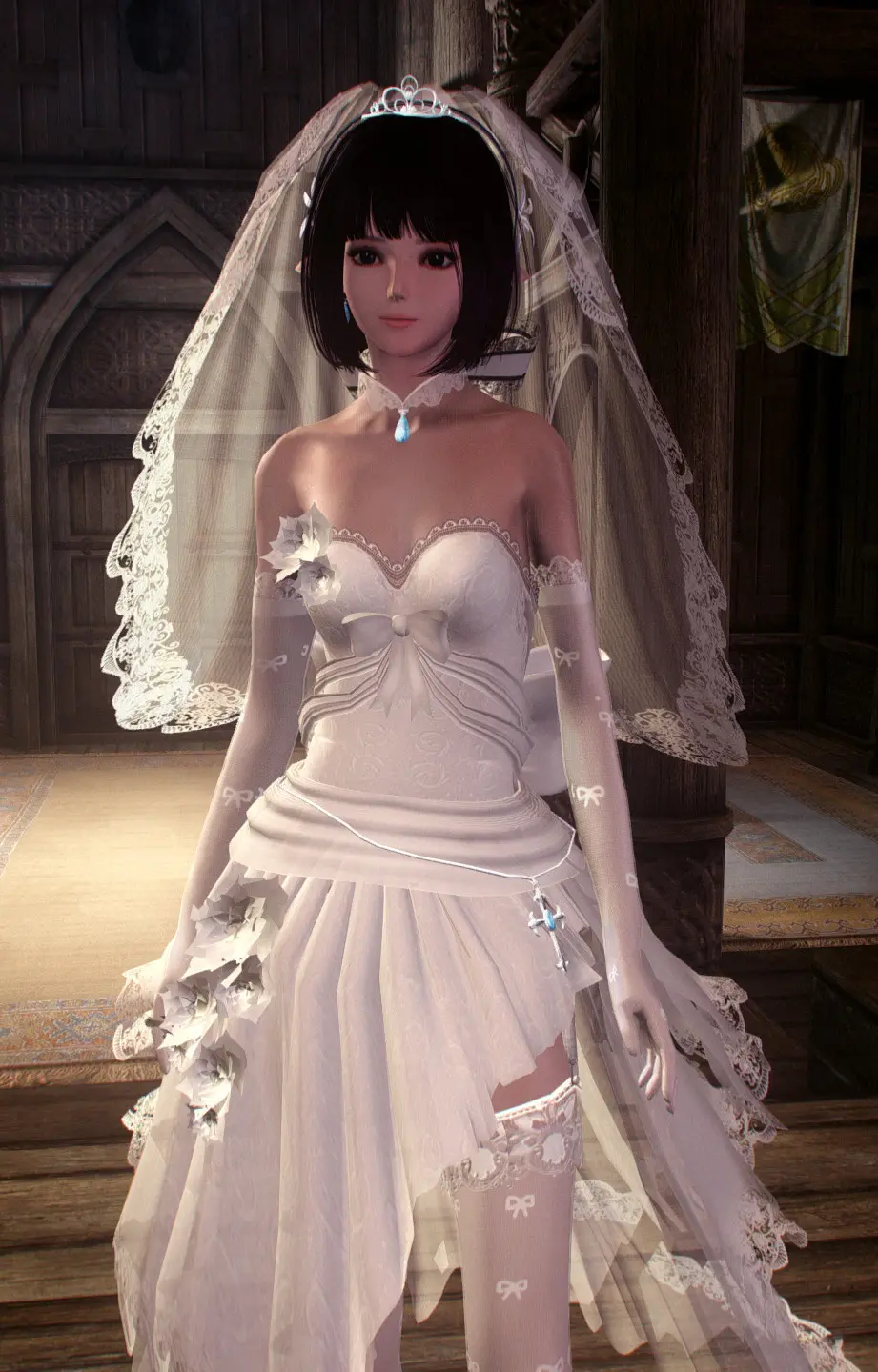 Original author: Samsink
https://samsink.deviantart.com/art/TDA-Haku-Wedding-Dress-Ver-1-03-DOWNLOAD-564440579
-----Description-----
It' s a MMD dress. I convert it to nif meshes in Skyrim and remake most textures, meshes and UV maps.
The body of this armor is edited from the original UNP body. Hands and feet are changed.
You'd better put on the dress, gloves and shoes together.
You can find the dress at a blacksmith forge.Also you can open the console then type "help haku".
Here is the SSE ver. https://rd.nexusmods.com/skyrimspecialedition/mods/13094
-----Requirements-----

HDT HighHeels System

UNP body textures
XPMS
 or any TBBP skeleton