Breathing Rose v2.0 by AltheaR


This mod adds
36 hair accessories
of animated rose.
Bald person can wear them too.

The rose is caught in a bottle
on the desk of Farengar in Whiterun
, Dragon's Reach.
Rescue and take them with you. And let them breathe in the fresh air of Skyrim.
At v2.0, a little
Supervisor Rosy
works hard on the same desk.
Take her roses with you and go on a grand trip to the world.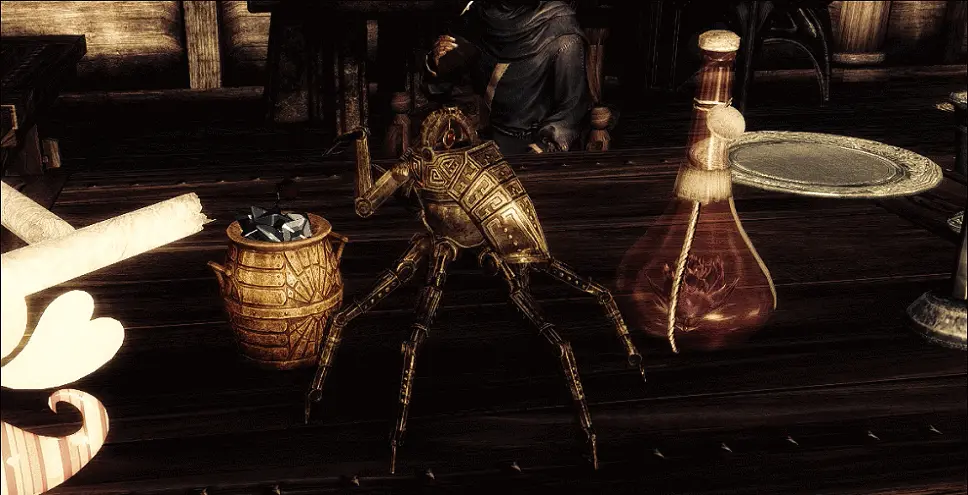 Slot:59 [Right], 58 [left]
Color:Morrowind [black], Sanguine [red], Clockwork [dwarven]
And:Single and triple roses for each.
People after death can wear them too.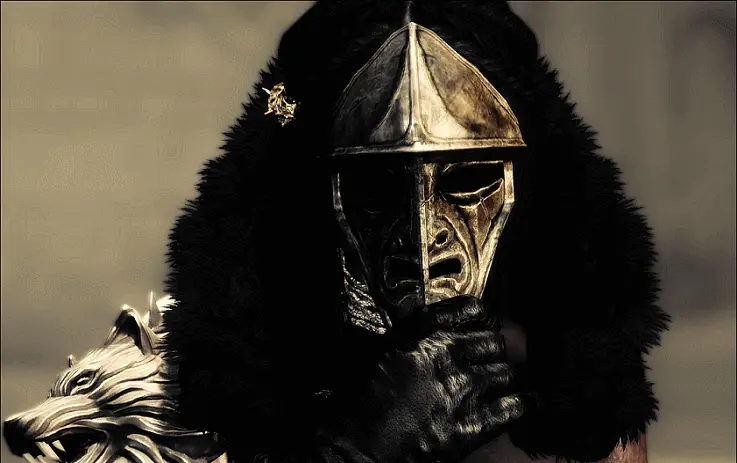 v2.0:Not so deadric petals variation is added.
Color: Red, Black, Dwarven, White, Yellow, Pink
update v1.1:
Fixed BSX flag of ground meshes to avoid random CTD.
Added golden colored with clockwork animation ones.
v1.1b
Fixed normals partially flipped for all meshes to delete black stripes.
v2.0
Added new variations.
License and permission
Meshes and textures are copyrighted by Bethesda Softworks.
You are not allowed to port this file to any other games.
I'm going to port it to Special Edition in the future, so you are not allowed to port it to SE so far.
You can use these assets for Skyrim (LE) only with proper credit for me(AltheaR).
But you are not allowed to upload this mod to any other site than Nexus (https://www.nexusmods.com/skyrim/).
You are not allowed to use this file for any commercial usage or paid things.
About translation, look at the "permission and credit" section on this page.
Credit
Bethesda
AltheaR, animation and re-color of textures.
textures.com
for rose petals
tool used for upscaling textures
waifu2x caffe
Tutorial for exporting animation nif and tool to adjust nif
cotyounoyume
https://www.nexusmods.com/skyrim/mods/57921/


advice for setting of nif
tktk
cheering me up :)
ryu-takami, hitori-ga, kanra-san, hachi-san on twitter
------JP readme------
Breathing Rose v2.0 by AltheaR
アニメーションする薔薇の髪飾りです。髪がない人も着けられます。
ドラゴンズリーチのファレンガーの机の上で瓶に閉じ込められているので、
連れだしてスカイリムの澄んだ空気を吸わせてあげてください。
v2.0では同じ机の上に小さな監督官ロージーがいます。彼女の可愛い薔薇に旅をさせてあげてください。
スロットは右が59、左が58です。
色は黒(モロウィンド)と赤(サングイン)、金(ドワーフ)
一輪挿しと三輪挿しの、計12個です。
v2.0では尖っていない花弁に赤、黒、ドワーフ、白、黄色、ピンクの色が加わり
合計で24個増えました。
update v1.1
グラウンドメッシュのBSXフラグを修正(ランダムCTD回避)
ドワーフ色(アニメーションが機械仕掛け風)追加
v1.1b
一部法線が裏返っていたのを修正。奇妙な黒い線が消えます。
v2.0
新規にバリエーションを追加
許諾等
メッシュとテクスチャはベセスダの著作物です。
従って他のゲームへのコンバート禁止。SEへの輸出はそのうち私が自分でやるのでとりあえず禁止です。
スカイリム(LE)での改変&このmodの一部を自作品に使用しての配布はクレジットを書いてくれればご自由にどうぞ。
ただしNexus site以外のサイトへのこのmodを丸ごと再配布(つまり転載)は禁止です。
商用利用、販売行為禁止。
翻訳の際はespのみ再配布可能です。困ったときは相談してください。
私が作成した画像(スクリーンショットやgif)の無断使用・転載は禁止です。
他会員の画像についてはその作者各人に必ず許可を得てください。
クレジット
bethesda
アニメーションとテクスチャリカラー AltheaR
薔薇の花弁 
textures.com
テクスチャ拡大に使ったツール
waifu2x caffe
アニメnif出力までのチュートリアルとnif整形ツール
cotyounoyume
https://www.nexusmods.com/skyrim/mods/57921/
Nif設定アドバイス
tktk
応援ありがとうございました(*´∀`)
高見さん、火取蛾さん、かんらさん、はちさん