Description
Last updated at 9:51, 2 Sep 2017 Uploaded at 12:39, 13 Aug 2017
Senua's Warpaint is a collection of warpaints inspired by the game
Hellblade: Senua's Sacrifice

The warpaints are painted by myself in Photoshop.
Currently only for humanoid females.
Install:
Download the selected warpaint pack and open your:
Data/ Texture/ Actors/ Character/ Character Assets/ Tintmasks folder.
Select a warpaint that you are not using, copy it's name and rename the downloaded warpaint.
- For example rename Hellblade-Senua01 to femaleheaddarkelfwarpaint_01 and place it in the Tintmasks folder.
When you're done editing the dds files the warpaints are available to use ingame via racemenu/makeup.
Usage:
Open your console and type " showracemenu " (without quotes) and navigate to the makeup section.
1 - On the right side select a color.
2 - Press " T " and look for the warpaint that you replaced.
3 - Have fun and enjoy!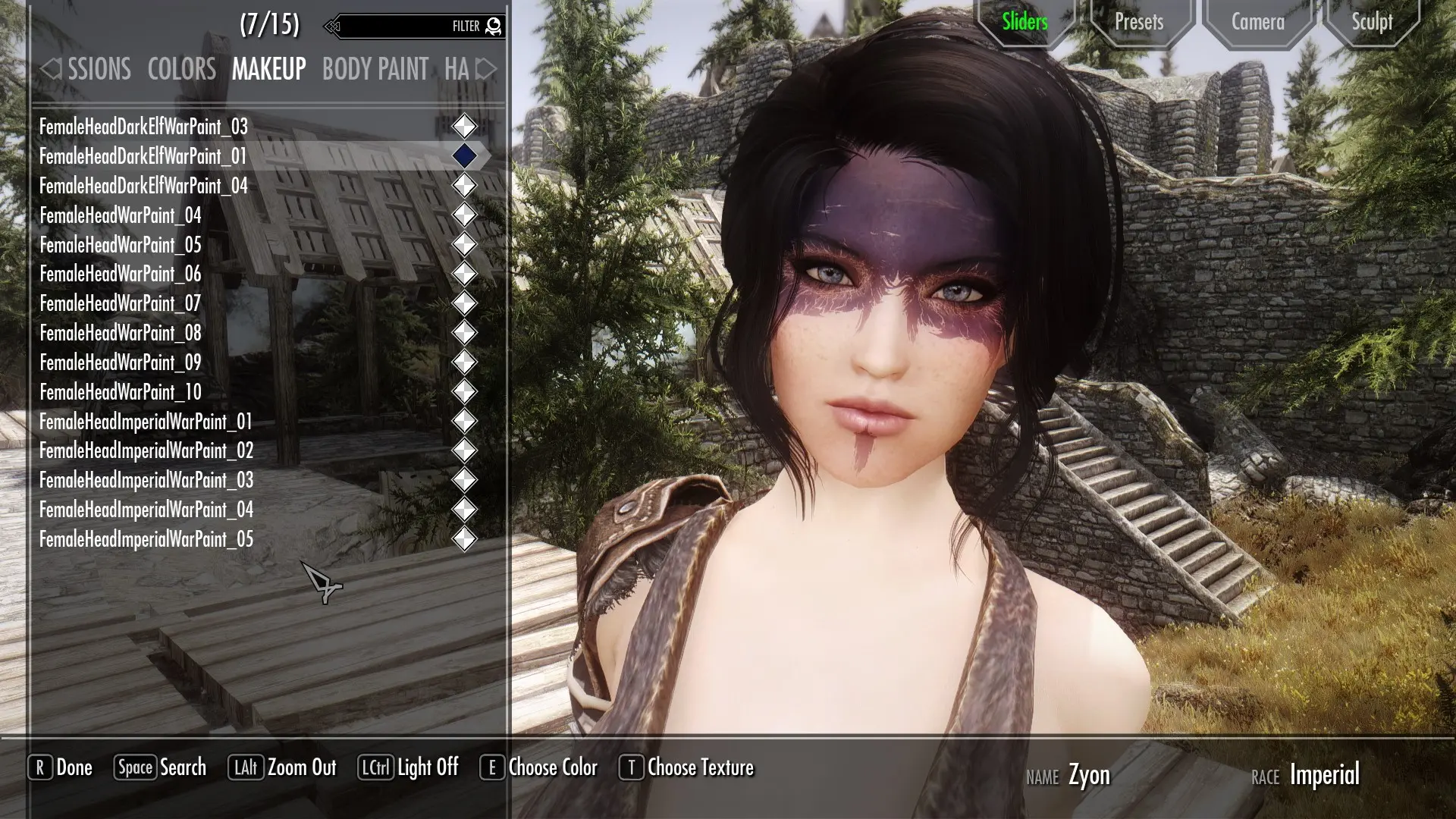 Please do NOT upload or use my files on other sites and mods.