A collection of standalone warpaints inspired by the game:Hellblade: Senua's Sacrifice
The (20) warpaints are painted by myself in Photoshop.
Only for humanoid females.
~REQUIREMENTS:
SKSE
Racemenu
~INSTALL:
Use the NMM installer and find all the warpaints in the " Racemenu / MAKEUP " section.
~MANUAL INSTALL:
- V1 and V2 (standalone):
Place everything from the downloaded warpaint pack to your data folder.
(script and texture folder + .esm file)
- Miscellaneous files (replace method): 
Download the selected warpaint pack and open your:
Data/ Texture/ Actors/ Character/ Character Assets/ Tintmasks folder.
Select a warpaint -> copy it's name -> rename the downloaded warpaint.
For example rename Hellblade-Senua01 to femaleheaddarkelfwarpaint_01 and place it in the Tintmasks folder.
Make sure you have the following line under Display in your SKSE.ini.:iTintTextureResolution=2048~USAGE:
Open your console and type " showracemenu " (without quotes) and navigate to the MAKEUP section.
1 - On the right side select a color.
2 - Press " T " and look for the warpaint that you installed.
3 - Have fun and enjoy!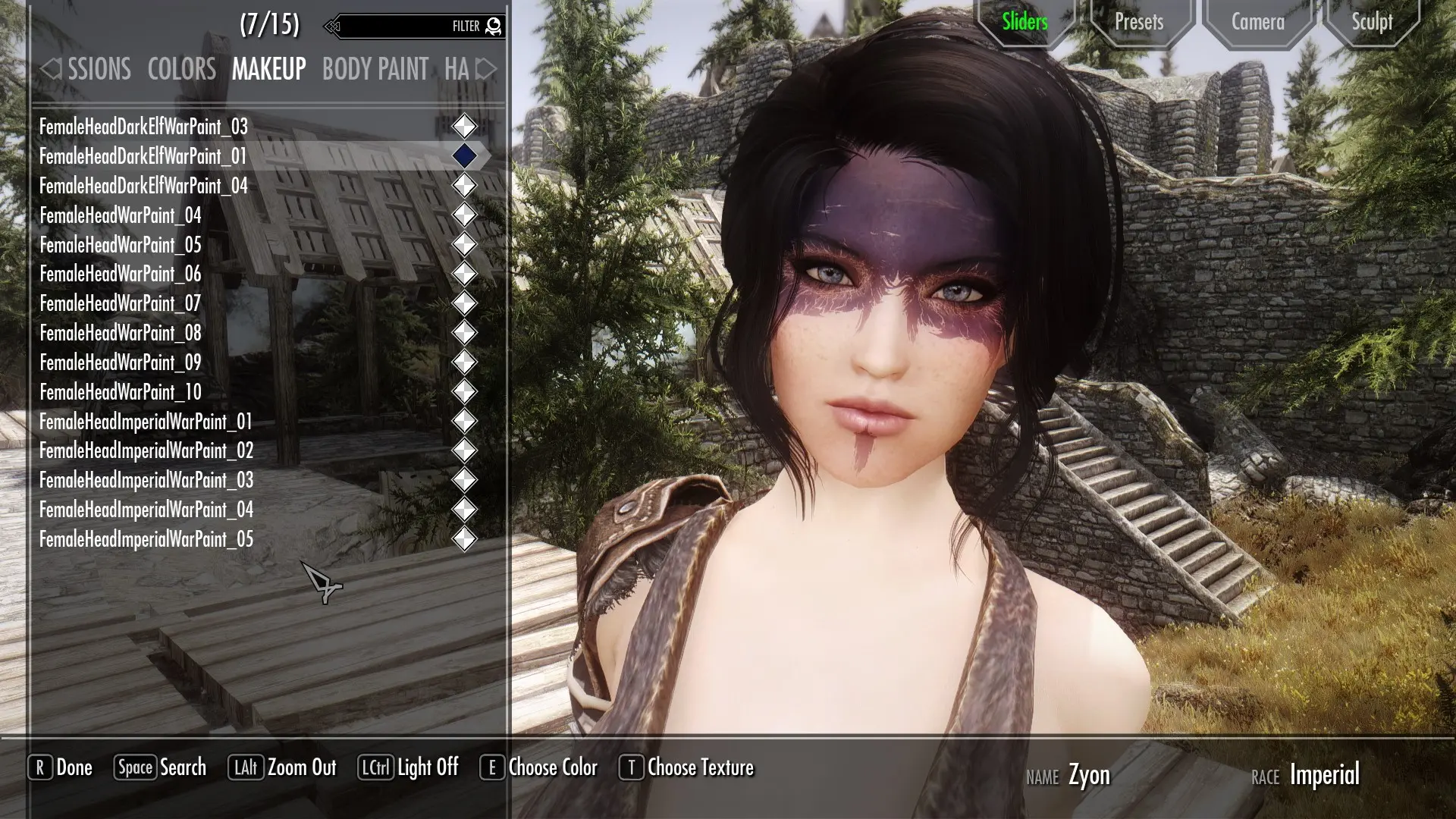 PLEASE DO NOT UPLOAD OR USE MY TEXTURES ON OTHER SITES OR MODS.
Thank you for helping me out with a standalone installer 
MoonNymph
Original Banner picture by
Zachary Coleman
My pages:
FACEBOOK
 (more pictures but low quality)
ARTSTATION
(less pictures but more details)