Virelda - Replacer
Skyrim » Companions
Added: 07/06/2017 - 08:20AM
Updated: 07/06/2017 - 08:07AM
Description
Last updated at 8:07, 7 Jun 2017 Uploaded at 8:20, 7 Jun 2017


+DESCRIPTION+
This mod changes the appearance of
Virelda - The Heretical Soothsayer
.
It's standalone, you don't need any other mod to make it work, other than Virelda.esp, of course.
Body meshes are 
SFW 
, if you want a nude body , you can easily change the meshes yourself as explained below.
CBBE and UNP options available .
My other Mods:
Vilja Face Overhaul
Aurlyn and Serenity Hd Heads Replacer

About SSE Version: 
I am happy with Classic Skyrim and do not intend to port any of my mods for the time being. 

- MOD IS COMPLETE, DO NOT EXPECT ANY UPDATE -

*
+INSTALL+
Choose only one main file: CBBE , UNP .
Download with your favourite mod manager and activate.
I recommend using Mod Organizer for keeping the Data folder clean . 
I don't recommend manual installation, but if you wish, download and copy/paste the entire mod into your data folder.
Always load VireldaOverhaul.esp AFTER the main mod . Use LOOT to sort your load order. 


*

+INSTALL YOUR OWN BODY PRESET+

If you use a custom bodyslide preset and want to make Virelda use it as well, here's how to do it:
- If your preset is based on th CBBE (or UNP) body, install the CBBE (or UNP) body main file first 
- Copy the body meshes which you want to use from the folder meshes\actors\character\character assets (or you can generate a custom one with bodyslide)
femalebody_0
femalebody_1
femalehands_0
femalehands_1
femalefeet_0
femalefeet_1
- Paste all the files in this folder meshes\vireldabody and overwrite  .
+FAQ+


1) She doesn't equip the outfits I gave her!
It doesn't have anything to do with this replacer. The follower comes with her own armor,
UNLESS
you give her an armor better than the one she has, SHE IS NOT GOING TO WEAR IT. This is just how the vanilla system works. Followers equip the best armor in their inventory, which - in this case - happens to be her own. 
2) I don't like her!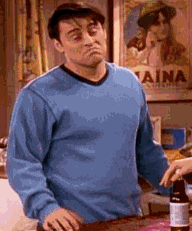 Don't use it.+CREDITS+
mlee3141 and Darkrogue21  for  
Virelda
expired6978 for 
Racemenu 
Maevan2 for 
Mature Skin

 Hvergelmir for
Brows
gobbldygook for
Hi Res Paint Textures
Caliente for 
CBBE - Beautiful Bodies Edition 
dimon99 for 
UNP 
Kalilies for 
KS Hairdos 
jasperthegnome for his 
KS retexture 
LogRaam for 
The Eyes of Beauty 
High Poly Hands and Feet for UNP by Halo
urgarulga for 
Teeth Plus
Zonzai and Seren4XX for 
Real Girls 
HHaleyy for 
Fair Skin
nuska for
 Ethereal Elven Overhaul
Diethardt for 
Better Makeup