Description
Last updated at 14:46, 23 Apr 2017 Uploaded at 11:52, 21 Apr 2017
[left][/left]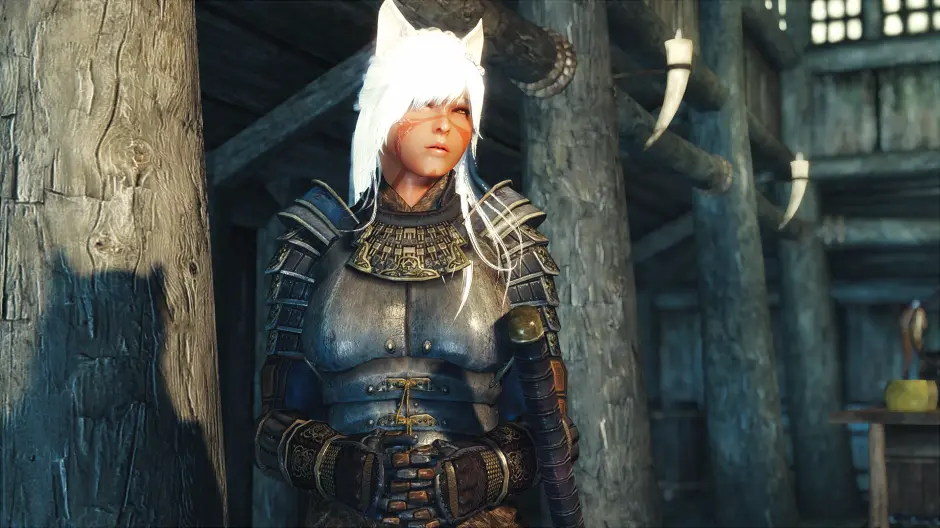 UPDATE:
Sorry that it's been awhile but after a few minor testings with the mod, I realized that Amaterasu has some makeup problems where it doesn't show up so she won't look relatively as close as she should from the screenshots. Ignore the need to get permission to modify the files.
1. First you'll need the skyrim creation kit.
2. Before opening the creation kit go into your skyrim folders find the tintmasks folder in  ...\Skyrim\Data\Textures\actors\character\character assets. Move it or copy it somewhere else so its not in the folder for now.
3. Now open the creation kit and once there pull down the file tab,and click Data. Check mark the boxes Skyrim.esm, Update.esm, Dawnguard.esm, RaceCompatibility.esm, and Amaterasu.esp. Make sure you set "Amaterasu.esp" as the active file. If you see pop-ups after clicking "ok" simply click "yes to all" for all.
4. Now find the object window, and go to the "Actor" tab under the "Actors" main tab. Find the 0_Amaterasu under the ID, click it once to select it and press ctrl+F4 to export the facegen.
5. Once exported exit the creation kit and put back the tintmasks folder back into its original place. If this proved to be useful in making her look better please let me know.
Note: From what I can gather Amaterasu either has no tintmasks, or I didn't path tintmasks properly for Amaterasu. So what this fix does is reload Amaterasu's facegen data so that instead of trying to load up her own tintmasks, she instead uses whatever tintmasks you have installed/modified. If anyone knows how to path tintmasks properly so I can create a tinkmasks folder specifically for Amaterasu, please message me so I can fix this.
Thank you S.Silin (Ikari)
Required Mods:

Dawnguard DLC
RaceCompatibility for Skyrim and Dawnguard by TMPhoenix 

Info
Race: Redguard
Sex: Female 
Age: Timeless
Class: Spellsword
Location: Sleeping Giant Inn in Riverwood
Uses: 1 Handed Swords, fire magic, heavy armor
Marriageable?: Yes
Body: UNBP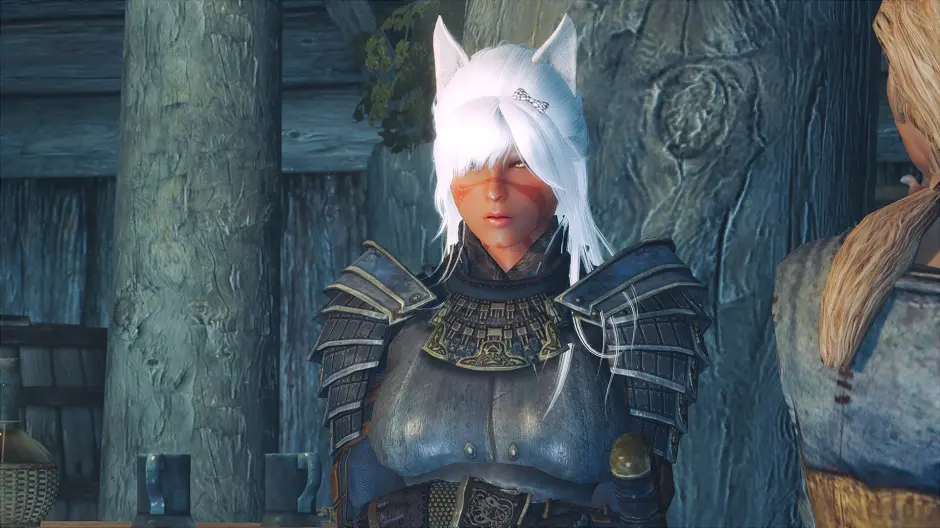 Versions:
1.00: Initial Release
1.01: Fixed Hair and ear textures
1.02  Fixed  0000F5A8 nif texture paths
Credits



DIMONIZED UNP female body by dimon99 
for body meshes
UNP BLESSED BODY- UNPB REDUX PROJECT by Blessed Redux Project team 
for body meshes

Fair Skin Complexion by HHaleyy 
for skin

Better Hand Mesh for UNP UNPB UNPC by MrTroubleMaker 
for hand meshes
Oblivion Hair Pack Fixed now with NPCEditor Support by DragonAge7
 for hair
Animated Animal ears for humanoid by No user 
for animal ears
Enhanced Character Edit by ECE team 
for character creation 
Eye Normal Map Fix by Mr Dave 
for eye normal map 
numenume femalebrows MARO by numenume 
for brows
RANs Eye Reflection Extender by RAN46 
for eye reflection
Mods I used to get what you see from screenshots
Vivid Weathers - a complete Weather and Visual overhaul for Skyrim by Mangaclub and Kesta
Snapdragon Prime ENB by tetrodoxin
aMidianBorn Blades Armor by CaBaL