iPresets - Female Preset Collection
Skyrim » Save Games
Added: 19/04/2017 - 02:27PM
Updated: 20/04/2017 - 04:38PM
Description
Last updated at 16:38, 20 Apr 2017 Uploaded at 14:27, 19 Apr 2017
Hello! iPresets here! this is only a
small female preset collection that i made
go try and play with them as your character.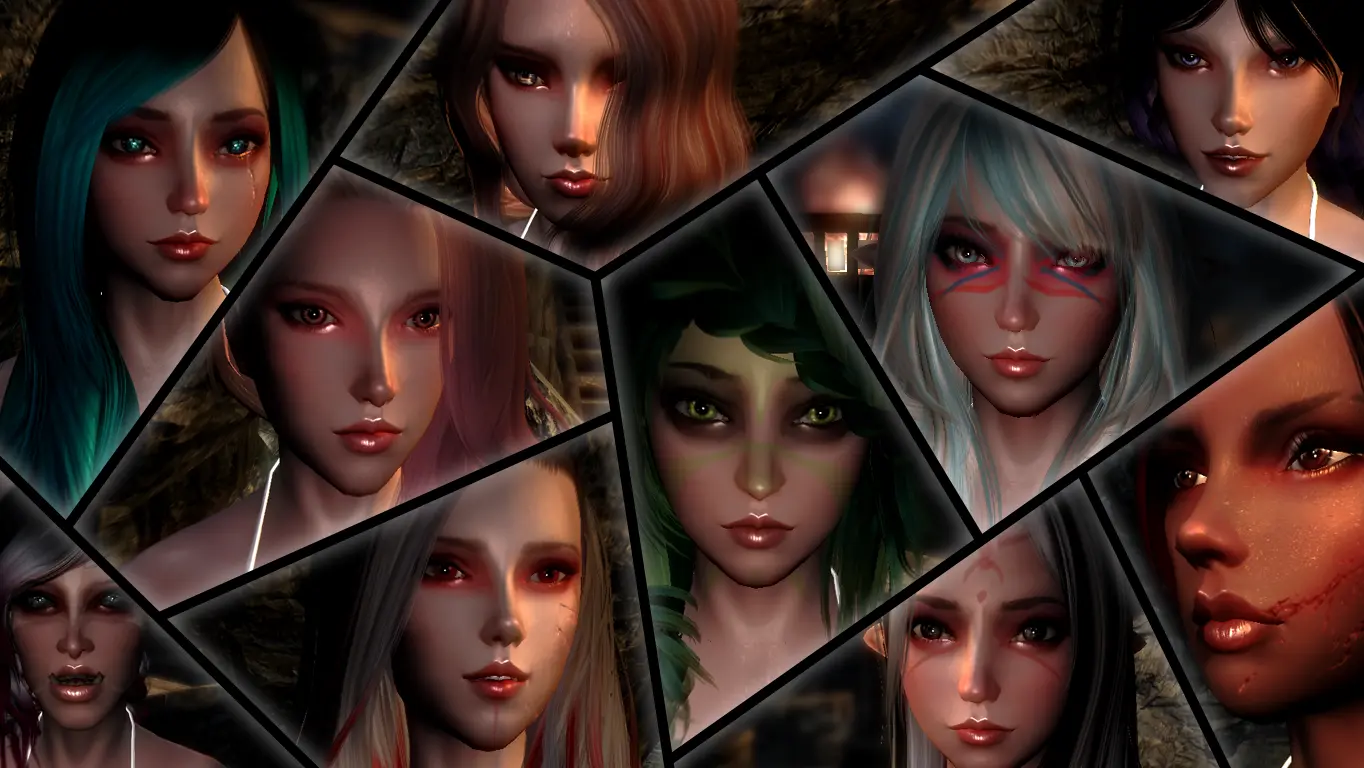 #longtimenopresets :V
Requirements:
SKSE
Racemenu
Multi Colored KS Hairdos
KS Hairdos - Renewal
Brows
Eyes of Aber

Better Makeup

Fair Skin Complexion*
Recommended:
Female Facial Animation

Installation:
Step-1. Download my mod and place it at Data/SKSE/plugins/CharGen/Presets
Step-2. Start Skyrim using SKSE loader
Step-3. Load any working save file or start a newgame
Step-4. Open the console " ~ "
Step-5. Type "showracemenu"
Step-6. Select your Chosen Race
Step-7. Look for "Preset" inside RaceMenu
Step-8. Press F9, then click "iPresets-Chosen Race-Name" ex: "iPresetsNordNalarie"
Step-9. Play! have fun... :D