Description
Last updated at 16:16, 17 May 2017 Uploaded at 7:25, 11 Apr 2017
Explanation:
I really loved these retextures by
redtox
and so I couldn't choose from the two so I made this plugin and wanted to share it. Please don't forget to leave redtox an endorsement on his retexture pages and kudos on his profile, he deserves it!

Required:Dark Brotherhood HD armor retexture
by
redtoxFeatures:
-This mod will add black versions of 15 Vanilla Shrouded items (check list below). This maybe incompatible with mods that replace the vanilla mesh with a different mesh structure(I'm using
CBBE bodyslided-HDT
).
-
USLEEP/USKP
version for male mesh is available as optional file. See the
2nd
and
3rd
male khajiit
screenshots
for comparison.
-Also compatible with
Clothing and Clutter Fixes
' cowl meshes for beast races as this patch is only adding textures and does not replace any models.
-Adds recipes to turn a DB Armor into its Black version and vis-a-vis in the Tanning Rack (CCOR armor light toggles) that requires you are a member of the Dark Brotherhood.
-Having
Complete Crafting Overhaul Remade
installed will show
more Immersive
recipes (Dark Leather for remodeling to black required and Red/Crimson Leather for remodeling back to original) as well as their tempering recipes will follow CCOR temper recipes(Dark leather for all parts).
-Edits the World Encounter DB Assassin's Outfit to have a chance of wearing a Black DB armor set.
-The naming, stats of the armors are consistent and compatible with
Weapon and Armor Fixes Remade
,
Stealth Skills Rebalanced
mods by
kryptopyr
.
-The remodeled version allows you to turn the black armor parts into a 'Remodeled' version using models from ChronoTrigger77's
standalone
version of the mod:
Remodeled Armor for CBBE Bodyslide HDT
.
Installation:

Get the main retexture file from redtox's page (link is shown in the biggest blue letters)
Download and install this mod's main file and install redtox's main file in that order.(I accidentally bundled the 2k main files from redtox so if you want his 4k, install that after).
If you want the 4k Black textures, you need to manually install it in your Data folder path is:textures\armor\dbarmor\black\.
And your done, thank you!
Item ids:
Check out other mods I created a patch of:
Vespertine-Butterfly Dress CBBE-BSD-Conversion & ClothingCraft esp replacer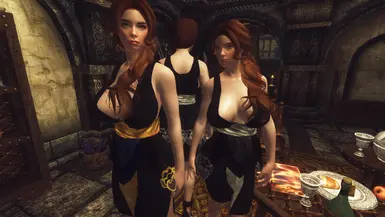 CrazyLion - TrueWeapons&LvlLists - CCOR - Summermyst
Summermyst - TrueWeapons and LvlLists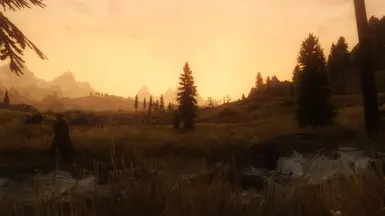 aMidianBorn BookOfSilence - Remodeled Armor (CT77)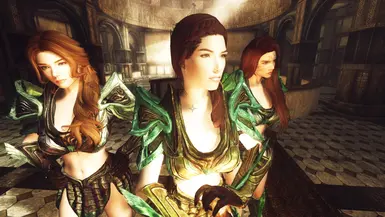 aMidianBorn BookOfSilence - Truly Light Elven (F)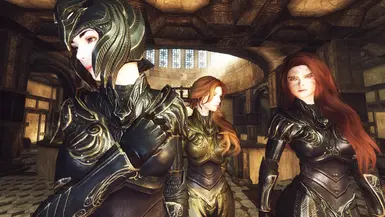 aMidianBorn BookOfSilence - Truly Light Glass (F)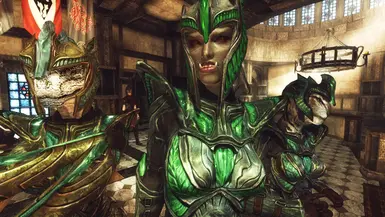 Remodeled Armor by CT77 - CCOR and Fixes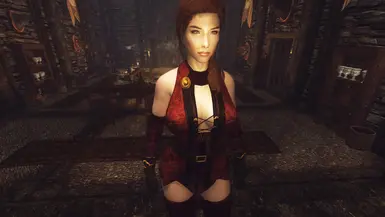 Technicolor Alchemy Overhaul - CACO patch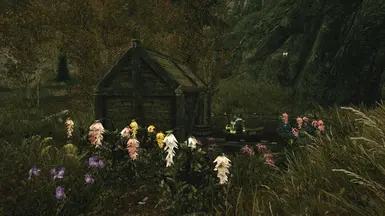 CN Accessories - Beast race supp/Craftable-Unenchanted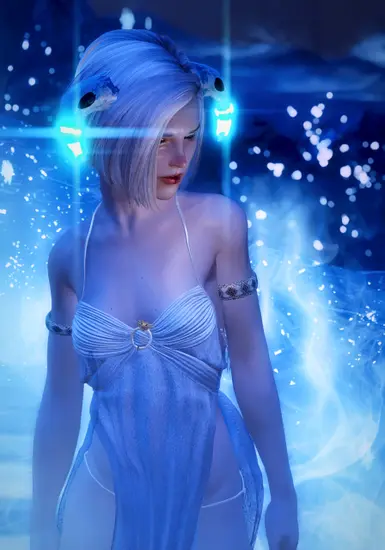 Mods used in screenshots:
-Clarity ENB
-ApachiiHair
-Noble Skyrim by Shutt3r
-HaloPoser +
Poser Hotkeys
-Myst's RaceMenu Presets - Nord Female 'Snow'
-Bijin Mods and Toccata as Elisif
-Detaled Khajiit heads

-Facelight Plus
Personal Note:
Do tell me or any mod author if you liked or enjoyed the mods we offer by leaving a comment, posting a screnshot or just clicking the endorse button to our respectful modpages. This really helps a lot in telling us we are doing something right ... or wrong? Either one, do tell. Please? Basically begging here in need of much attention.. just kidding! No, really, do leave a comment if you feel like it, I don't bite.
Permissions:
I do not hold the rights to share or permit others to use the texture bundled in this mod that are created by redtox and has been allowed to be here with his permission, you must ask him for permission if you want to use them for your mod.
Credits:
huge thanks to redtox for allowing this to be uploaded
Bethesda
kryptopyr for her ccor mods
chronotrigger77 for remodeled armor
elminsterau and Xedit team for XEdit
mator for mergeplugins
enb, skse teams
skyui and unofficial patches team