File information
Created by
Fillipe
About this mod
A mod that aims to make the Miraak an epic and unforgettable opponent.
Requirements

Permissions and credits
This mod aims to make Harkon and Miraak epic and formidable villains.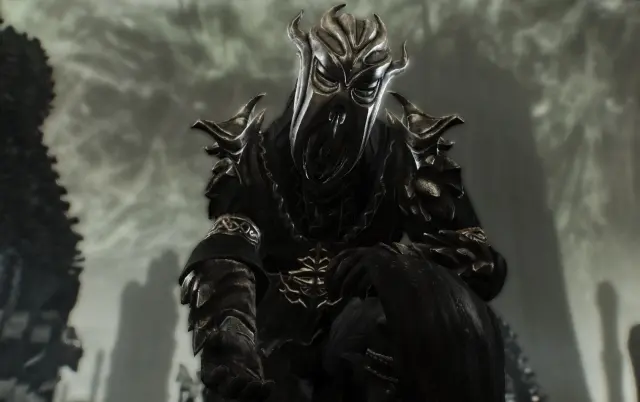 Features:
  1 - Miraak can summon cultist who can also summon other cultists infinitely until the
original cultist be dead.
1.1- Lord Harkon can summon powerful gargoyles.
  2- Miraak is faster and agile, he can easily deviate from magic and slow attacks.
2.1 - Lord Harkon is also extremely fast and easily dodges the player.
  3- Unlike the player, the physical and powerful attacks of Miraak do not consume his
stamina.
3.1 -  Lord Harkon sometimes attacks as a Werewolf and can easily kill the unprepared player.
  4 - Miraak's magic regenerates instantly.
4.1- Lord Harkon has magic and unlimited stamina. 
  5- Miraak can summon a giant Lurker that can easily knock the player down with most of
his physical attacks.
5.1 - Lord Harkon's unarmed attacks take a lot of HP.
  6- The Lurker can chase the player like a Giant. 
6.1 - Lord Harkon has dozens of spells to use.
  7 - Miraak is twice as tall and looks more intimidating.
7.1- Lord Harkon has a very high level.
8 - Lord Harkon can paralyze the player with one of his spells.
9 - Lord Harkon is defined as flanking.
  10 - Miraak has dozens of perks and spells that will make him a tough opponent even for
more experienced players.
 11 - Miraak has a level 100. Lukers have a level 80. Cultists have a level 12.
   12- Miraak prefers to attack with swords and will force the Dragonborn to face him in a
swordsman's combat. There are versions where he ignores the sword and only faces the Dragonborn with magic.
  13- Miraak prioritizes more defense than attack during a sword fight, but when he is in a group he begins to prioritize a type of extremely aggressive combat style.
  14- Only Miraak is defined as flanking.
15- There are no plans to make Miraak summon dragons to attack Dragonborn. But he will have a spell to call Odahviing.
16- Slow Time is an essential shout for this type of battle.
17- Miraak has 30 portions to restore health, magic and stamina completely. All this to
increase the time the battle and also the difficulty. It is therefore
recommended to save the game in the middle of combat every time the villain has
used one of these portions.
18 - The videos below are only for showing the combat style. The mod uses features totally vanilla. Except for music.
19 - Each of the mods on this page represents a level of difficulty from the extremely difficult to the less difficult.