Description
Last updated at 1:20, 10 Mar 2017 Uploaded at 6:30, 4 Mar 2017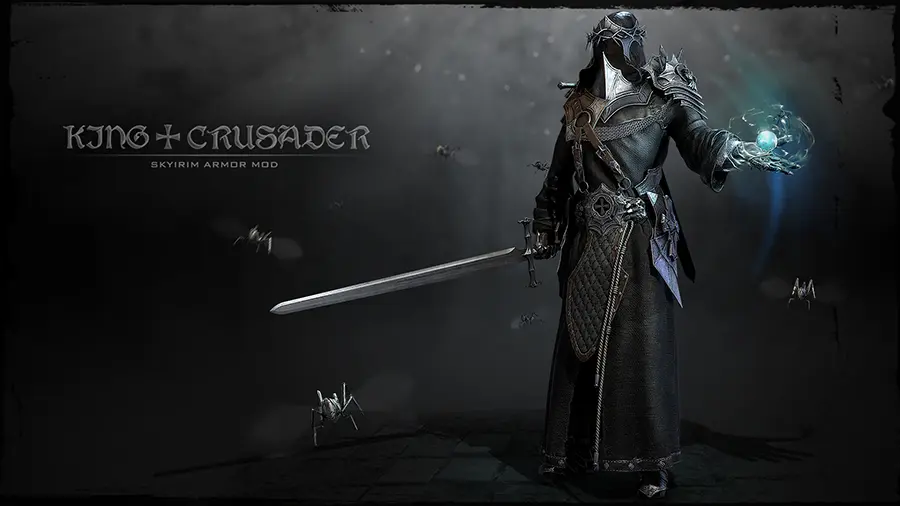 Mod Content
Installs the DCR - King Crusader Armor and Locust Storm Spell.
Where to find the armor?
Head to Bloated Mans Grotto (South West of Whiterun) and look for a chest behind the Talos statue half way through.
The armor is craftable and found under the "Ebony" tree.
Extracted Sanctified Light
is found at the smelter.
Locust Storm
Currently, the mod only comes with one signature spell / feature "Locust Storm". This spell is castable only when the robes are equipped.
Future King Crusader Updates
The mod currently is designed for the male body but has a folder and placeholder .nifs for a future female fitting. There will also be accessories coming for the armor too with matching enchants / features.
Q: SE?
A: Soon.

DCR Mods to come!
Bow
Shield "Reloaded"
Mount
Other Dark Crusader Reforged Mods.
Twitch Streams

If you're interested in 3D art and mod creation, I stream my work on Twitch Creative.
JDGameArt - Twitch


JDGameArt - Discord Server
Special Thanks to...