About Improvement Candlehearth Hall
Fix Windhelm's inn "Candlehearth Hall".
There is no chair in the guest room, and when you wake up in the morning, it is filled with NPC.
Even though it has become a name of a inn, it is an inconspicuous candle.
A small kitchen despite having a chef.
Although it is the home of Stormcloak, there is no such atmosphere.
This mod modifies the dissatisfaction of the author as described above.
The main interior changes
1F
Widen the lobby.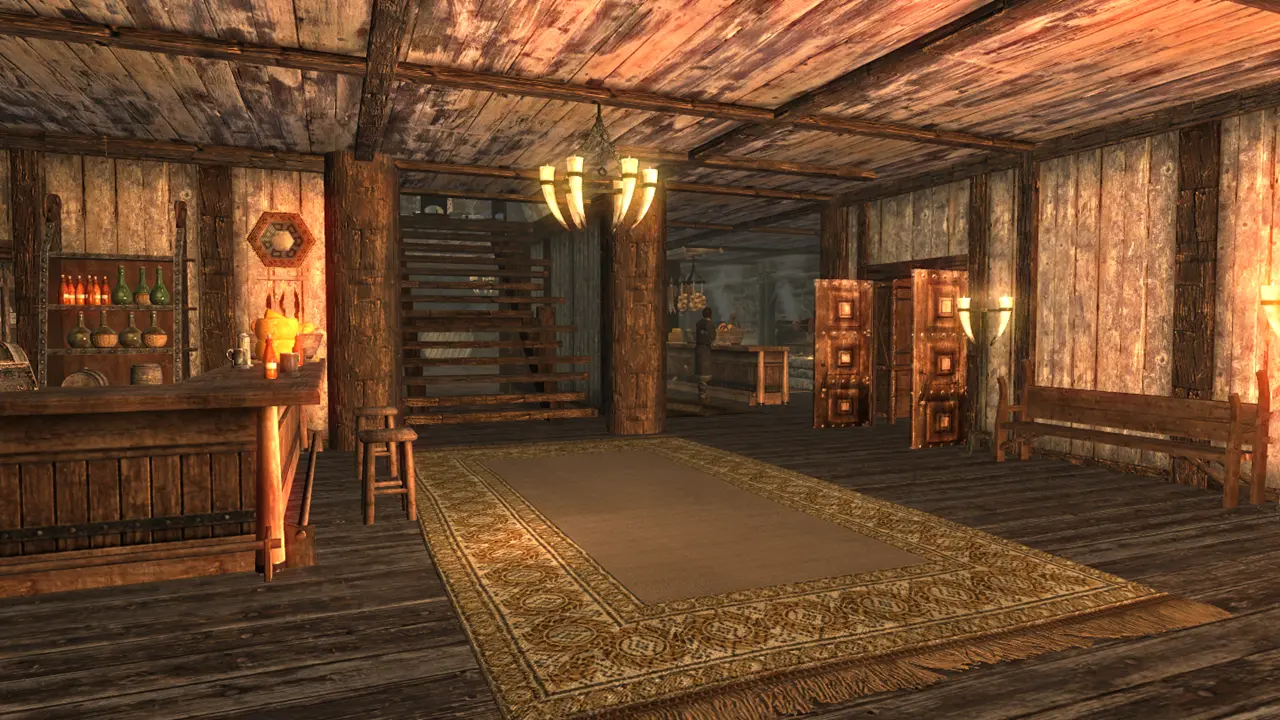 Make a room of Elda Early-Dawn.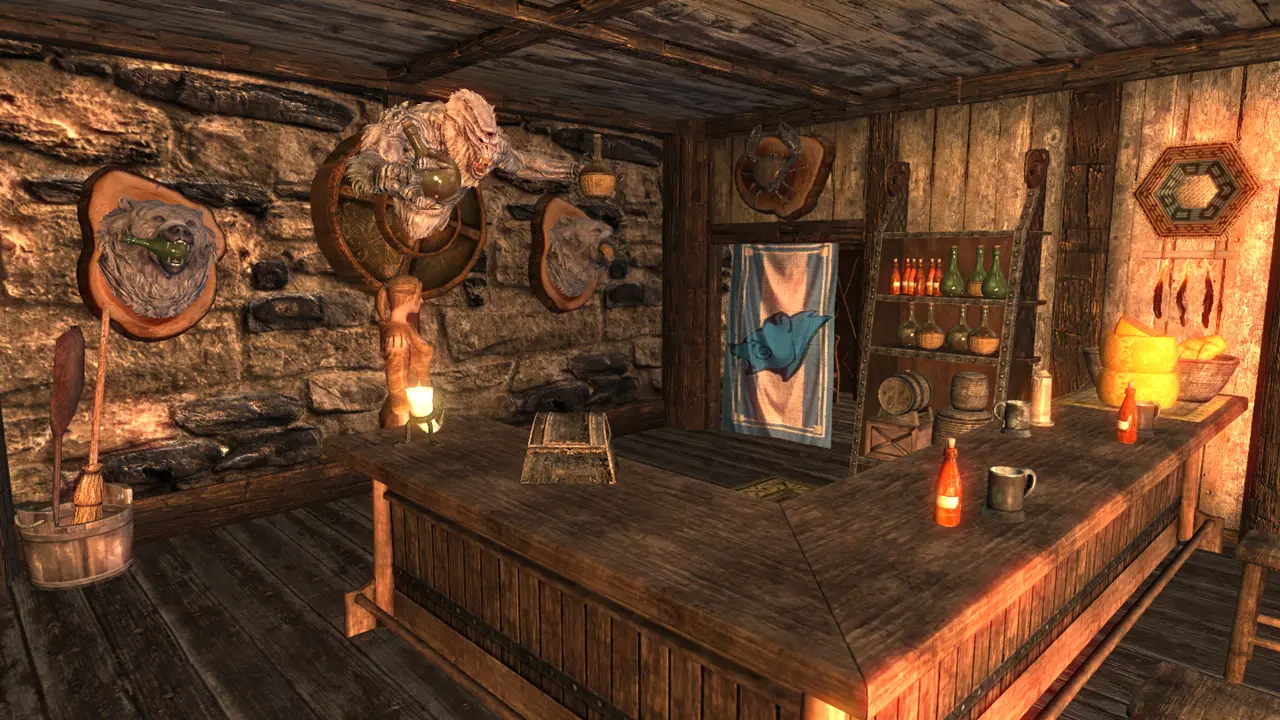 Widen the kitchen where Nils works.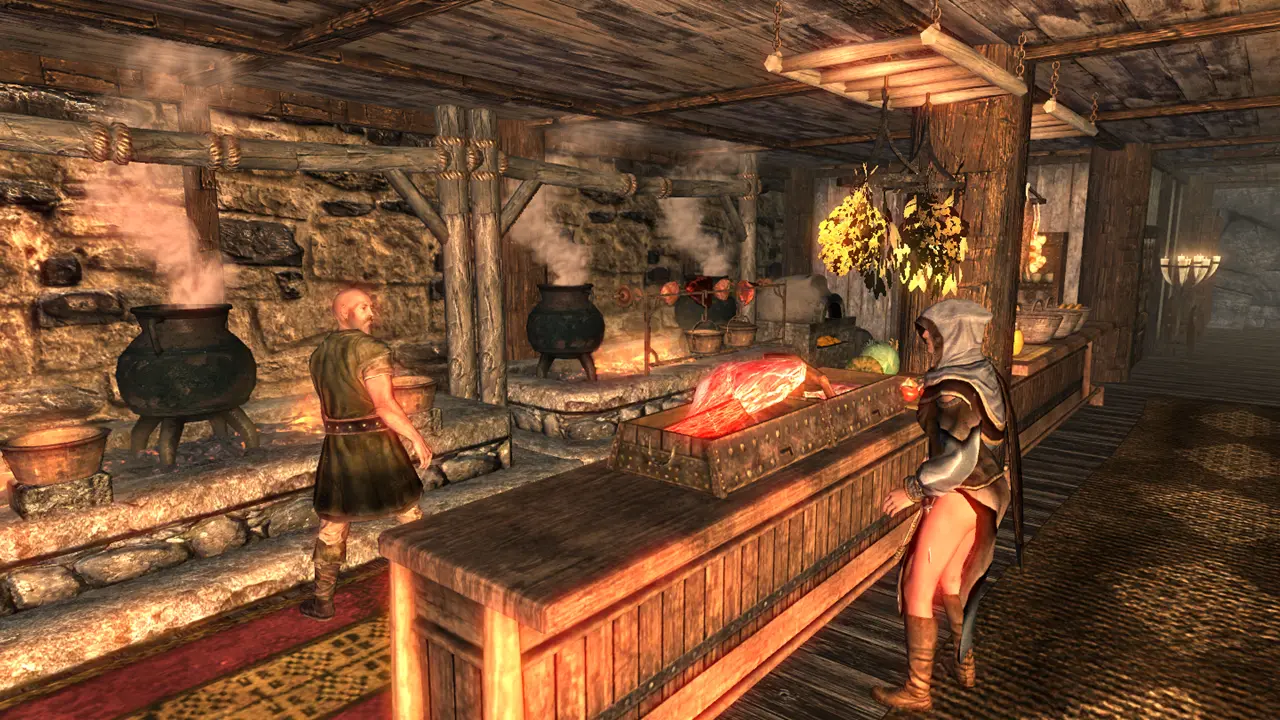 Add a shower room.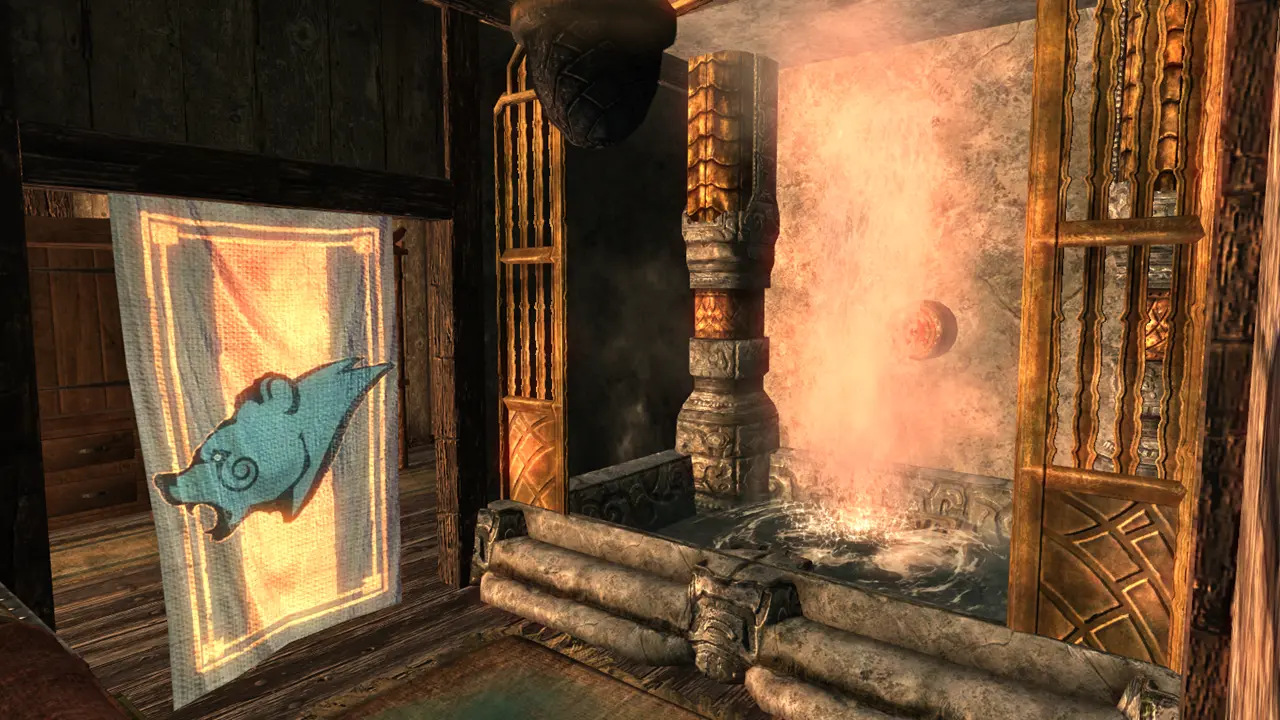 Add a warehouse.
2F
Add a stage for bards.
Add a statue of Talos.
Add the flag of Stormcloak.
Add Arcane Enchanter.
Add Alchemy Lab.
B1F
Move the guest room for the player to the first basement level.
Modify the bed for players to double bed.
Add a sleeping bed for followers.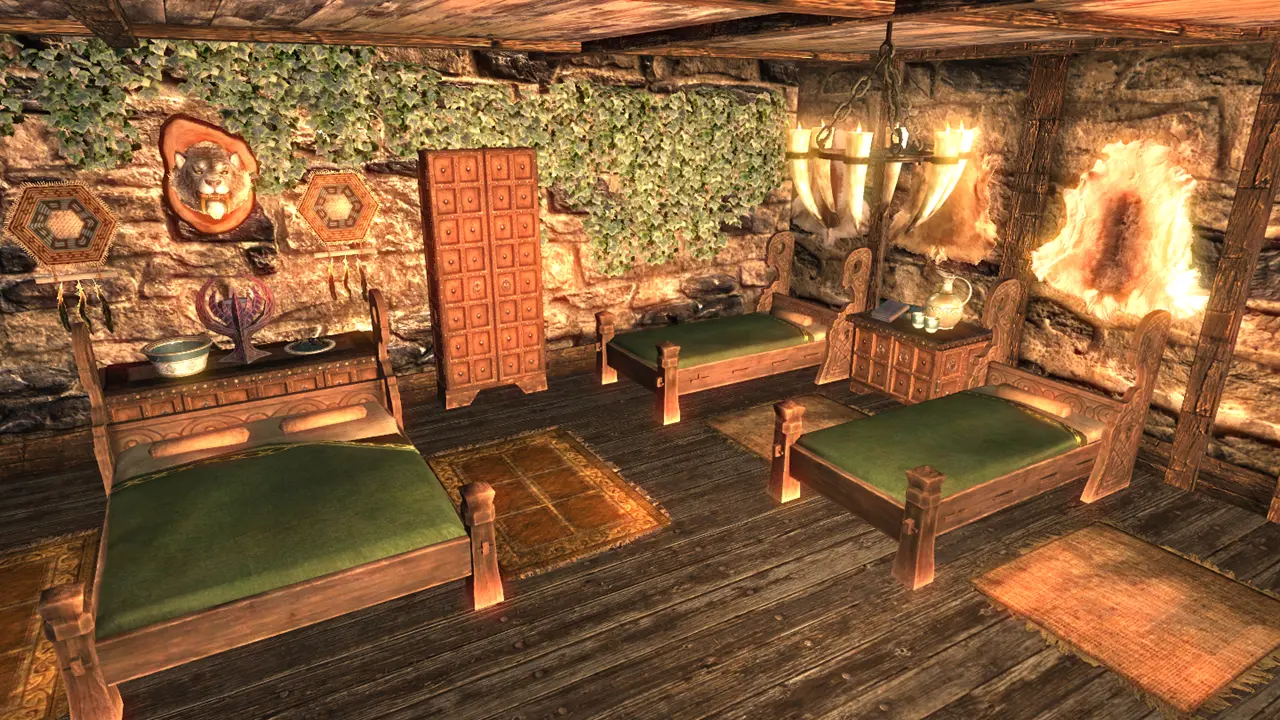 Add Arcane Enchanter.
Add Alchemy Lab.
Add cooking pot.
Add water field.
Add a bed for patron.
Add an employee bed.
Installation
Installation with MOD management tool is recommended.
It is recommended to install with data saved outside of Candlehearth Hall.
If the behavior of NPC is wrong after introduction, it is recommended to conduct a clean save.
Requirements
HearthFires
Compatibility
It competes with MOD to change the interior of Candlehearth Hall.
It does not conflict with the MOD to change only the appearance of the city.
Elda Early-Dawn and MOD that modifies Nils compete.