----> READ THE FULL DESCRIPTION BELOW <----
This mod adds RND features to every foods and beverages added by Beyond Skyrim. Now you will get satiated by eating Imperial City Stew, or quenched by drinking Cheap wine. Many recipes for new foods are also added to the menu, so you will be able to cook your favorite BS meal. Active wells are also in place, so you can get freshwater from them.
Like my version of RND (RND All-In-One for USLEEP), this includes also an animal looting fix, so you can get wolf meat from dead wolves and bear meat from dead bears; the value of the new animal pelts is also increased to match what you get in Skyrim.
This RND extension rely on Unofficial Skyrim Legendary Edition Patch (USLEEP). This is wanted, because in this way it can offer the best integration between Skyrim, all the 3 DLCs, and the fixes provided by the Unofficial Patch. USLEEP is also strongly suggested by Beyond Skyrim Team.
The official DLC Integration Pack is also required by this RND extension. Make sure you are using it, and if not, you can find it in Beyond Skyrim's download page. The DLC Integration provides a
strong integration
between the official DLCs and Beyond Skyrim, by replacing cloned food with DLC ones; it adds also some oven recipes, that have been upgraded by this RND extension.
DESCRIPTION
The features included in this mod are the following:
RND support for all the new foods and drinks added by Beyond Skyrim, so you will be able to survive into the new regions.
Recipes for almost all the new food added by Beyond Skyrim are available, that make use of the new fruits and ingredients found in the new regions.
Added a new raw food: "Mountain Lion meat"; it can be used to cook salted meat, charred meat, and hunter's stew.
Added some new foods: "Red Cabbage Soup", "Nibenese Vegetable Soup", "Radish Soup", "Blueberry Crostata", "Blackberry Crostata"; they can be also available in taverns.
Added a new drink: "Orange squash".
You can find active wells in towns and villages, so you can get freshwater in all the rest of Tamriel, like in Skyrim.
You can get river water from the new types of water, like in Skyrim.
Wolf meat and bear meat are included in the loot lists of dead wolves and bears; these lists include also more ingredient option (like 2 minotaur horns from minotaurs instead of 1).
The value of the new animal pelts has been increased, similarly to what RND does in Skyrim.
Some recipes from Beyond Skyrim are modified to include HF food like flour, milk and butter, and they can be baked using ovens instead of using a cookpot.
Innkeepers can sell HF food and drinks, like those in Skyrim when using RND (Jazbay Crostata is not sold in Cyrodiil because jazbays grow only in Skyrim).
Innkeepers and merchants in Cyrodiil can sell DB foods (meats) and drinks (Flin) instead of Beyond Skyrim's one.
White Pine Lodge has now more harvestables near the hearth; they become active once furnished the main hall.
Updates will be available as soon as new foods and drinks will be added to Beyond Skyrim.
The aim of this RND extension is that you would really feel "as you never have added something not fully integrated with your game" by playing Beyond Skyrim. All the RND functions have been carefully extended to the new lands so that you would feel "at home" even in these foreign regions. The work to be done for this is long, so if you see anything that needs a better integration or a missing thing, please don't hesitate to write it in the discussion page, and I will do my best to fix it as soon as possible.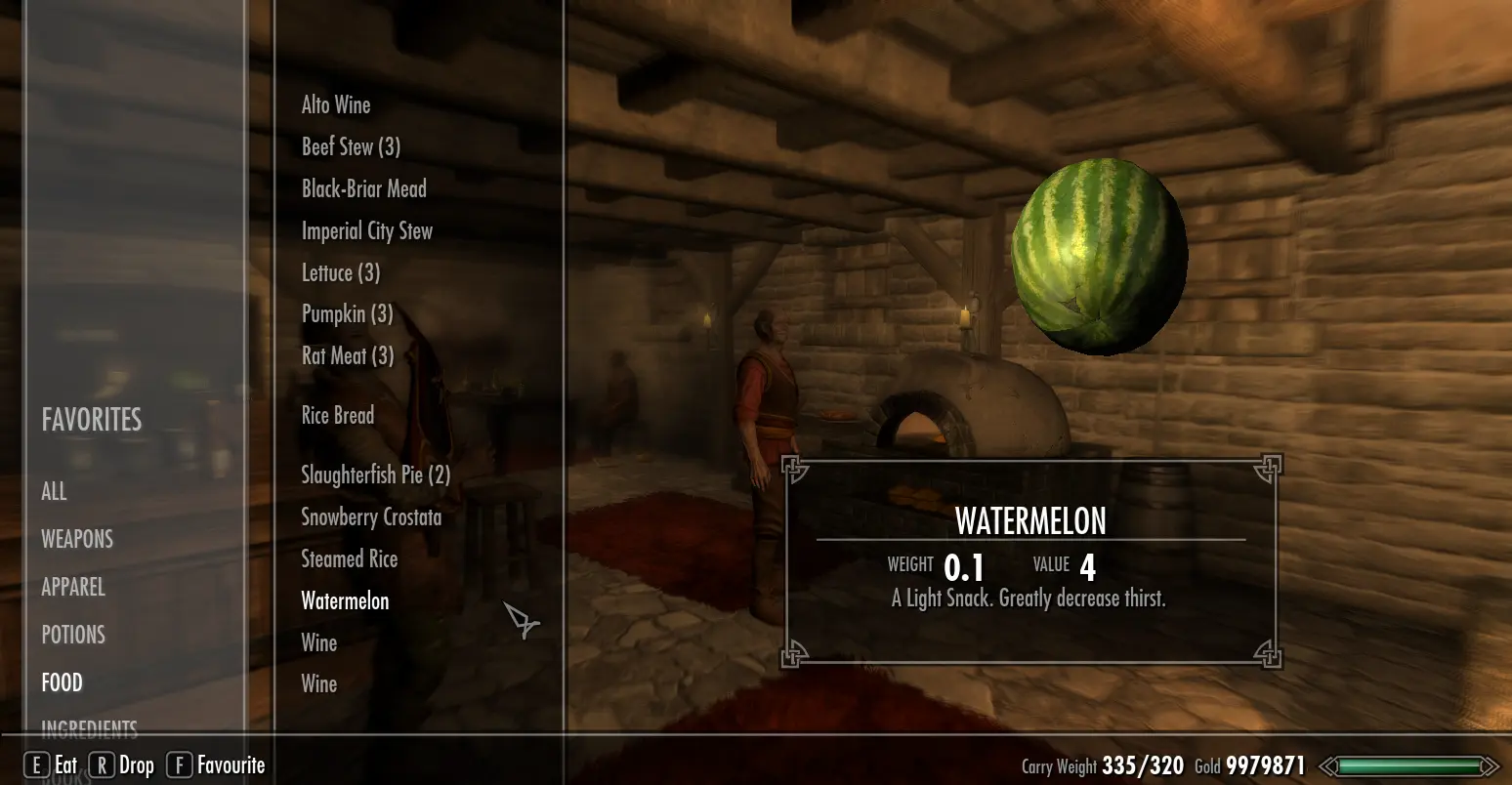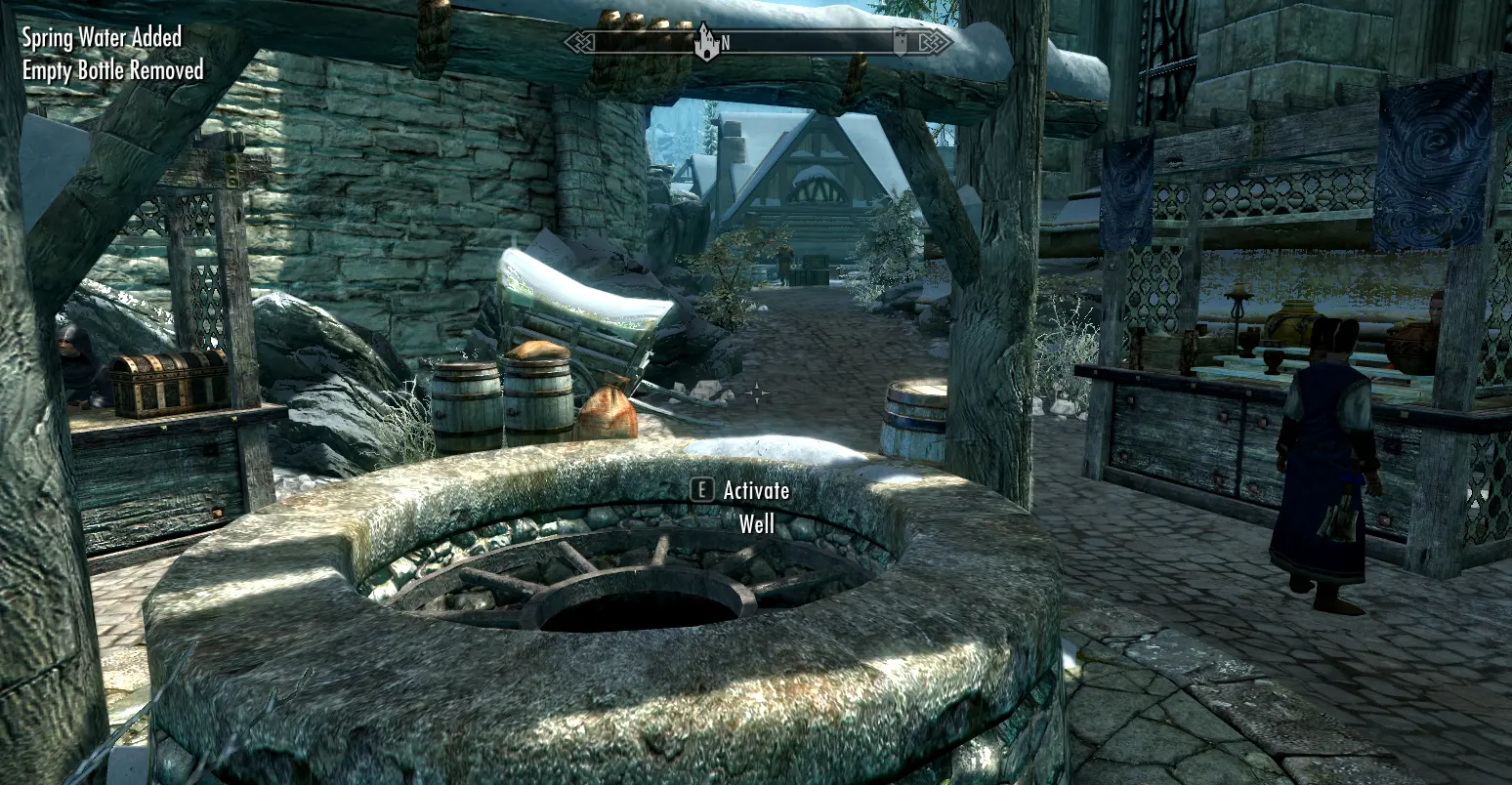 REQUIREMENTS
Skyrim Legendary Edition or equivalent (that is, Skyrim + all 3 official DLCs + Official Patch 1.9.32.0)
Unofficial Skyrim Legendary Edition Patch
Beyond Skyrim files (BSAssets.esm, BSHeartland.esm, BS_DLC_patch.esp)
Realistic Needs and Diseases All-In-One for USLEEP (available here)
The load order should be the following:
Skyrim.esm + Update.esm + Dawnguard.esm + HearthFires.esm + Dragonborn.esm
Unofficial Skyrim Legendary Edition Patch.esp
BSAssets.esm
BSHeartland.esm
BS_DLC_patch.esp
[eventual other BS fixes if needed or required]
RealisticNeedsandDiseases.esp
RND_BSHeartland.esp
[...]
Since you are using my version of RND instead of the original one, please
don't forget
to endorse also the original mod by perseid9.
INSTALLATION
Make a strong back-up save (this is always true before trying new mods);
Drag and drop the .ESP into Skyrim's Data folder, or let it manage by your Mod Manager, if you have any.
FAQ
Q: Beyond Skyrim is a work in progress: will you keep up to date this fix?
A: Yes, as well as I can.
Q: Will you port this mod to Skyrim SE?
A: Yes of course.
ACKNOWLEDGEMENTS
Many sincere thanks to perseid9 for his fantastic mod Realistic Needs and Diseases. My personal game experience became really more pleasant. All credits belong to perseid9, even if he said he released his mod in public domain now. So please, if you are new to RND, endorse at first the original RND published
here
.
+
----------------------------------------------------------------------------------------------------------------------------------------------------------------------
+

| +------------------------------------------------------------------------------------------------------------------------------------------------------------------+ |
| |
Nexus Exclusive Mod -- Do NOT upload this file to other sites.
                                                                                                     | |
| |
This mod is intended only for FREE distribution.
                                                                                                                          | |
| |
Any changes or use of content of this mod will require my permission.
                                                                                       | |
| +------------------------------------------------------------------------------------------------------------------------------------------------------------------+ |

+
----------------------------------------------------------------------------------------------------------------------------------------------------------------------
+