About this mod
Fix sheaths mesh and position of some Immersive weapons with Dual sheath redux
Requirements

Permissions and credits
First, you need
Immersive Weapons
and
Dual Sheath Redux
, there's no sense to download my fix whithout.
Here a small fix for dual wield sheath on the back. It's a really early alpha, I upload this to know if people are interested.
I originally plan to fix only weapons that I use, but if enough are interested in this, I probably can do more.
Has you can see, i have tweaked the position and remove that stupid obsolete strap that drive me crazy.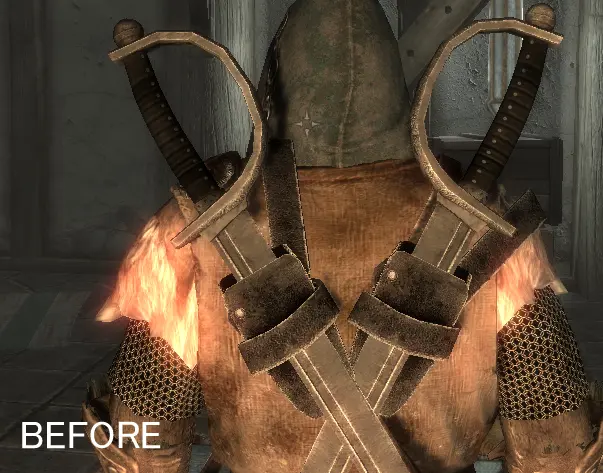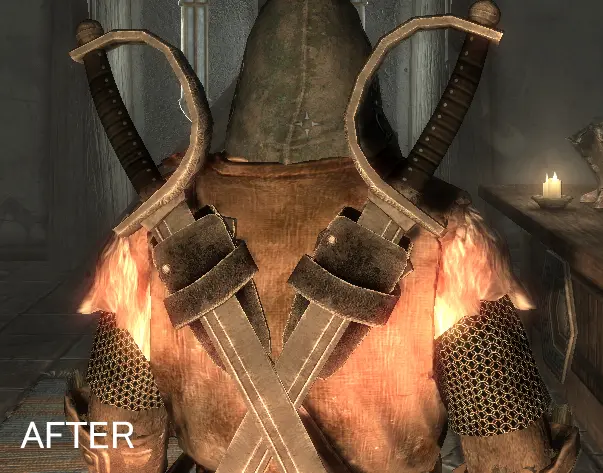 For now, i only fixed iron cutlass an steel cutlass (
YO HO
) but has i already said, it's just a preview.
Let me know if you are interested (only for immersive weapons, maybe other mods later).
ALL credits to :
Immersive Weapons
Dual Sheath Redux
And sorry for  my poor english