Astana
~She's Not Just Another Pretty Face~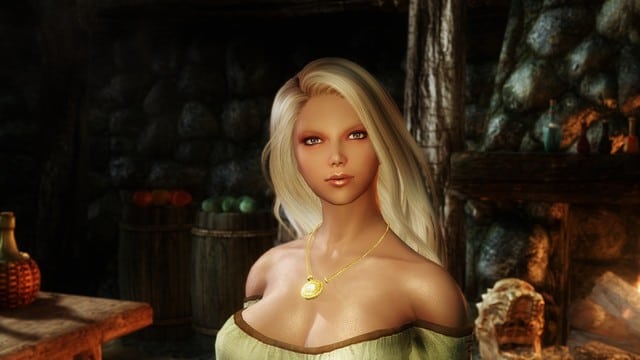 Name:  Astana
Race:  Custom Nord
Voice:  Female Sultry or Female Young Eager
Marriageable:  Yes
Height:  1.03
Weight:  85
Body:  Base UNP, CBBE, & SeveNBase Options
Skin:  Demoniac (2K)
Armor:  The Unclaimed Delivery (Doubled Armor Stats)
Weapon:  Eviscerator Dagger & Magic
Location:  Falkreath - Grave Concoctions
Class:  Combat Sorcerer
Style:  Human Magic
Levels with player.  Nord traits/bonuses.
Skill Bonuses:  All Magic, One Hand, Sneak
Perk Trees:  All Magic, One Hand, Sneak
Spells:  Emphasis on Dark Magic & Healing Related
Tested with EFF & AFT
ENBs Pictured:  Vividian & RealVision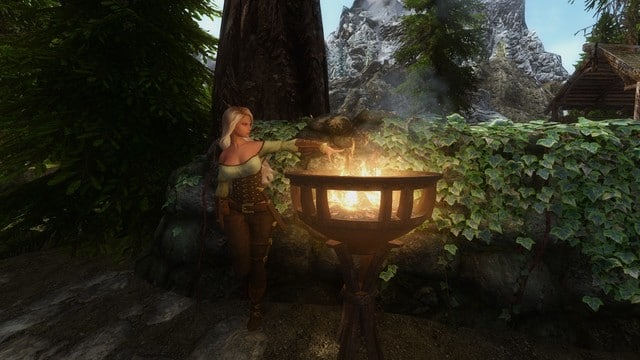 Skyrim

Modified Skeleton such as XPMSE
Facelight
Are You There
Fix Lip Sync



Some ENBs may show slight skin discoloration between body and head
Armor may clip during some poses/animations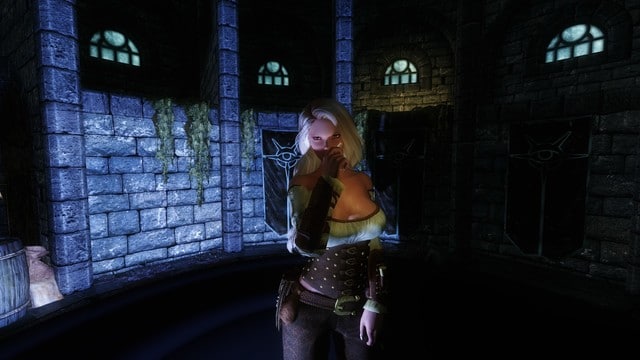 Manual or your favorite mod manager

Manual or your favorite mod manager

sfeile
Bethesda Mod Creation Collective



Q:  Why do a Q & A?
A:  I have no freaking clue
Q:  Why do you make so many followers?
A:  I'm a follower hoarder/addict; since there is no Followers Anon I only have Nexus.
Q:  Will you please release the Racemenu preset?
A:  My apologies, I will not be releasing anymore presets due to theft.
Q:  Will you port to SSE?
A:  Eventually yes.  Waiting for Racemenu, HDT, etc. to be ported.
Q:  Will you change *insert request here*
A:  I have no immediate plans to change anything at this time.
Q:  Do you take requests, suggestions, complaints?
A:  I'm open to all requests, suggestions, and feedback as long as they are polite.
Q:  Would you consider turning my preset into a follower?
A:  Sure, what'cha got.
A:  Depending on demand at the time; it may take a little longer.
Q:  Why isn't this Q & A funny?
A:  Because I'm a boring person *shrugs shoulders*

Unclaimed Delivery
UNP
CBBE

SeveNBase
Demoniac Skin
Fair Skin
Mikan Eyes
KS Hairdos - Renewal
2k Lip Tints
RANs Eye Reflection Extender
Smile in HD
YevMods - Makeup Pack
Bethesda
*If I forgot anyone; please kindly remind me.  Thank You*
This follower is the combination of the work of others.  Please obtain their permissions in addition to mine.
HOT FILES 12/2016!!  THANK YOU EVERYONE!!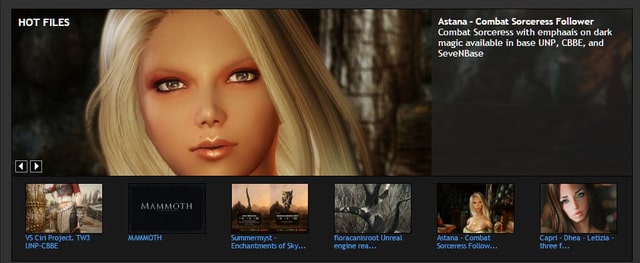 PLEASE CHECK OUT MY OTHER FOLLOWERS: