File information
Created by
David
About this mod
Replaces the Pine Trees & Pine Shrubs in Skyrim and adds new shore pines to Hjaalmarch swamp. It also replaces some of the unrealistic greenery from the snowy areas. If you like the original feel of Skyrim but want more detailed tree models, this is a good mod for you.
Permissions and credits

Changelogs

David's Trees
This mod will overhauls pines of Skyrim
Overall the difference is subtle, the profile and color of the trees is pretty similar to vanilla so if you like the original feel of skyrim but want more realism this is a good mod for you. It is also much more performance friendly than most other tree replacers.
Oh wow! Thanks 
hodilton

Why another tree replacer?
I am Canadian and so am unfortunately very familiar with snow so I know it usually sits on trees in clumps and piles not in a fine dusting. The snow on the vanilla trees looks like the
spray on snow
you buy for your Christmas tree if you live in Florida and love to collect porcelain figurines of angels. Instead, I wanted something like this:
snowy trees.
The other thing I wondered is where are all the baby trees? There are no saplings anywhere. So I made some. Canada is also full of
muskeg
so I tried to reproduce that environment in the Hjaalmarch area.
What does the Mod do?
Replaces all pines in skyrim
Replaces 'pine shrubs' with saplings
Replaces 'thicket' with young shore pines
Replaces snow 'thicket' with leafless willow branches
Replaces the vine maple in the snowy areas with a sapling
Replaces dead trees in Hjaalmarch with Shore Pines (Optional esp)
Slants trees around witch's house to make it more creepy (Optional esp)
Lods for the trees. (Optional File)
Note, if you don't want to replace things just delete them from your Data\meshes\folder
Performance?
My trees have pretty low triangle counts in comparison to many modded trees and are only slightly higher than the original vanilla trees. The shore pines are lower poly than the trees they replace so you might even experience a tiny increase in performance around there.
I know we are all trying to stretch our PCs to the limit so I tried to balance between the lowest V-Ram/highest quality. So, for example, the snowy and non-snowy trees share 1 texture instead of 3 separate textures (as in vanilla) which may result in lower memory usage in areas that feature snowy and non-snowy trees.
Esp have been cleaned in TES5edit. No dirty edits, no errors, no identical to masters.
Any Issues?
The Lods are killing me. I have been trying to make the lods look decent but… they are bad. If anyone can figure it out please do.
Animations, I wanted the Shore pines to wave back and forth in the wind like the vanilla aspens but I can't figure that out.
Support/Future updates:
NONE - I am not going to support this mod at all because I no longer play Skyrim. If you want to work on this mod further go ahead.
Credits:
Vurt
of
Skyrim Flora Overhaul
: I used one of his textures in on my semi dead trees (DeadPineComboTexture3.dds). Thank you vurt! I was also inspired by his trees in the first place.
Mnbrba for convincing me to upload the mod. I was never going to release it.
Bethesda
Permissions:
Anyone can edit this mod and upload it without my permission (aka. Please fix all the bugs for me, lol) But you must give Credit to Vurt for the texture "DeadPineComboTexture3.dds"
David's Dirt Cliff Variation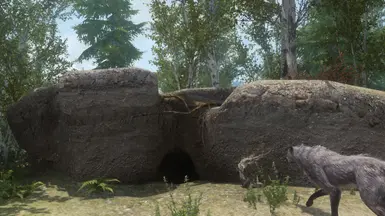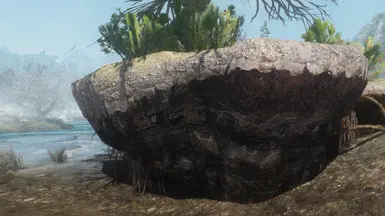 http://www.nexusmods.com/skyrim/mods/77348?
David's Glacial Ice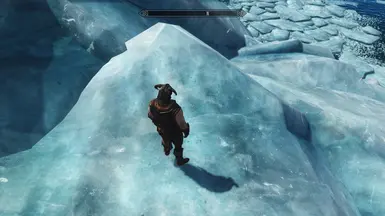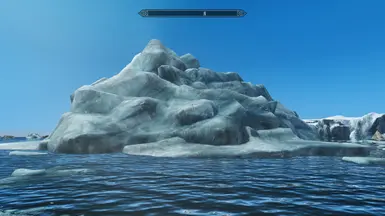 http://www.nexusmods.com/skyrim/mods/77352/?