Sabrina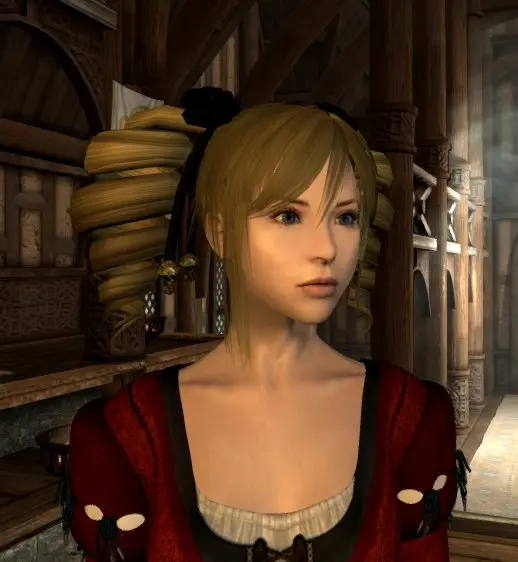 Race:  Imperial
Age:  13
Sabrina is very childish and impulsive.
She always finds a way to get what she
wants. Sabrina came from a small town
in Cyrrodil which became overrun by vampires.
With her father's help, she was able to excape
to Skyrim. Unfortunately Sabrina didn't get out
unscathed. She carries the vampiric disease in
her blood. It's only a matter of time untill Sabrina
must give in to the darkness.
Mods Used:
Hair:  
Numenume Hair
 (required)
Face & Body Texture:
 Girl of the Innocence
Eyes:  
Cute Eyes
Outfit:  
VS Trek Wear Dress
This preset requires the
Racemenu
mod.
How to Install:
Extract the contents of the zip file to the skyrim folder.
To make her the correct size type player.setscale .9 in the console.