OrganicENB v2
Skyrim » ENB Preset
Added: 03/07/2016 - 04:25AM
Updated: 17/09/2017 - 04:06PM
img 3 loading...
img 4 loading...
img 5 loading...
img 6 loading...
img 7 loading...
img 8 loading...
img 9 loading...
img 10 loading...
img 11 loading...
img 12 loading...
img 13 loading...
img 14 loading...
img 15 loading...
img 16 loading...
img 17 loading...
img 18 loading...
img 19 loading...
img 20 loading...
img 21 loading...
img 22 loading...
img 23 loading...
img 24 loading...
img 25 loading...
img 26 loading...
img 27 loading...
img 28 loading...
img 29 loading...
Description
Last updated at 16:06, 17 Sep 2017 Uploaded at 4:25, 3 Jul 2016
Thank you all for taking time to download and endorsing this mod.
This preset is the continuation work from
my original OrganicENB preset
Special thanks to
Hodilton
for the video
Features
Exposed the most of ENB controls to the ENB Shader Parameter window
Tweaked preset with the ELFX "Core Files" option installed
Multiple weather support
Kyokushinoyama's DoF level 3 for performance
Soulwynd's Tweakable DoF for high end PCs
ZeroKing's ENB Post-Processing Effects Addon
Climates Of Tamriel supported and tested with the COT "00 Main Files" option
Required files
. . Download and copy enbhost.exe and d3d9.dll or enbseries.dll since this mod has all other ENB file
. . Do not copy those EXE and DLL files to the Windows directory! Copy them to the Skyrim directory
. . Copy the enbhelper.dll file to the skyrim/enbseries directory
Pre-install steps
If you are using the HDMI connection, please enable the "Output dynaic range" setting to "Full".
Here's the Nvidia Control Panel window on how to set to Full.
Here's the AMD Radeon Additiona Settings window on how to set the Pixel Format setting.
Tune your monitor's black level and contrast level
Some useful configuration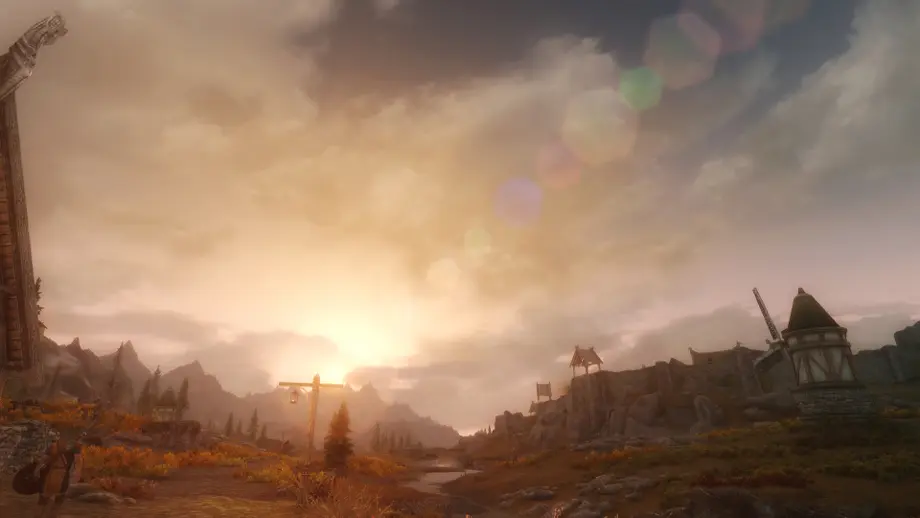 Installation steps
Pick either Vanilla, Climate of Tamriel, or Vivid Weather edition download.
Please use the NMM installer's guided install steps.  When the install is done, please copy all files including the enbseries directory from the "Data/OrganicENB" directory (or "ModOrganizer/mods/Organic ENB Preset/OrganicENB" direcotory for ModOrganizer) to the Skyrim directory where the TESV.exe file is located
This mod does not require the mod activation. You can remove this mod from MO/NMM right after you have done that manual copy files step
For manual install:
. . Copy the "00 Core Files" directory files to the Skyrim directory. This should be the only install for the most of you with or without ELFX
. . See the "01 Options" section below for this mod's included options
The ADV_TWEAK_INGAME option from the enbeffect.fx file can be enabled for a long list of much more advanced tweaks through the ENB GUI
SkyrimPrefs.ini
Some reported the "Mod Organizer" has its own Skyrim.ini and SkyrimPrefs.ini, so please make sure the right ini files are tweaked.
bFloatPointRenderTarget=1 This must be set for ENB to work
bTreesReceiveShadows=1
bDrawLandShadows=1
bShadowsOnGrass=1
iPresentInterval=1 This must be 1 to enable vsync
fGamma=1.0000 Any less value will look too dark.  You can set this from the Skyrim in-game Settings/Video Brightness option
Skin blooming and glowing look
I configured this preset to see a soft skin glow especially at night. If this is too much to your taste, please try raising the SubdermalDiffuseSaturation value under the SubSurfaceScattering section on the ENB GUI.For glowing children face, try
"SUBSURFACE SCATTERING PATCH" by mindflux.
The New Children mod
has a descent "normal" map that can correctly show the skin tone.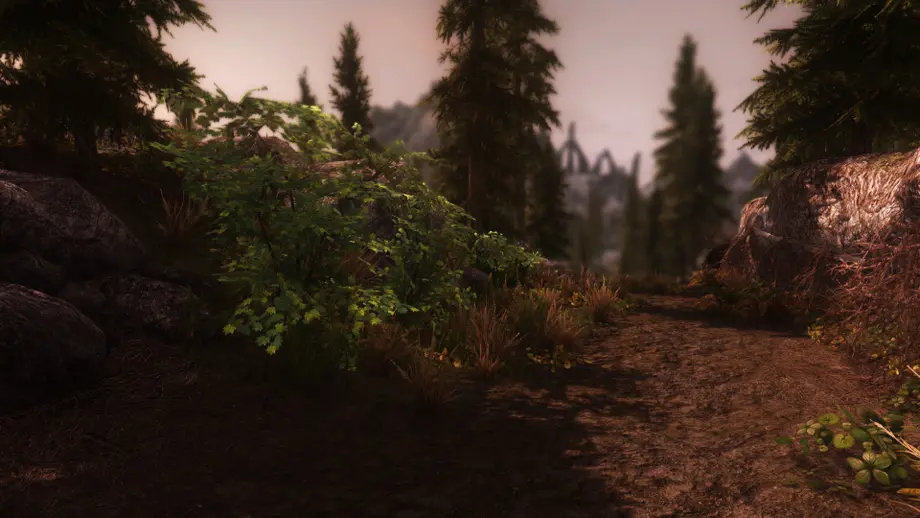 01 Options
All options will require the "00 Core Files" option installed first.
=== Skysan and Non-Skysan ===
If you are manually installing, please do not mix files from these two directories. Each directory has the Midrage PC option and the Budget_PC option. The Skysan/MAIN option is what I'm using, and it has less saturation and brightness for my preference.
=== Midrage PC ===
The MAIN option has been tuned with the Nvidia GTX 1070 for the HQ visual, so this option has the visual quality tuned for the performanace. The Ambient Occulusion (SSAO) and the ENB extnerl reflection are disabled.
=== Budget_PC ===
For those with less powerful PC, this option can boost fps while still give you this mod's look. This option disabled the following fps hungry ENB features such as Skylighting (richer darker shadow), ENB_Water, VolumetricRays, and Mist. Please use this option only if you PC struggles around mid-20fps or less than 30fps outdoor.
Recommended mod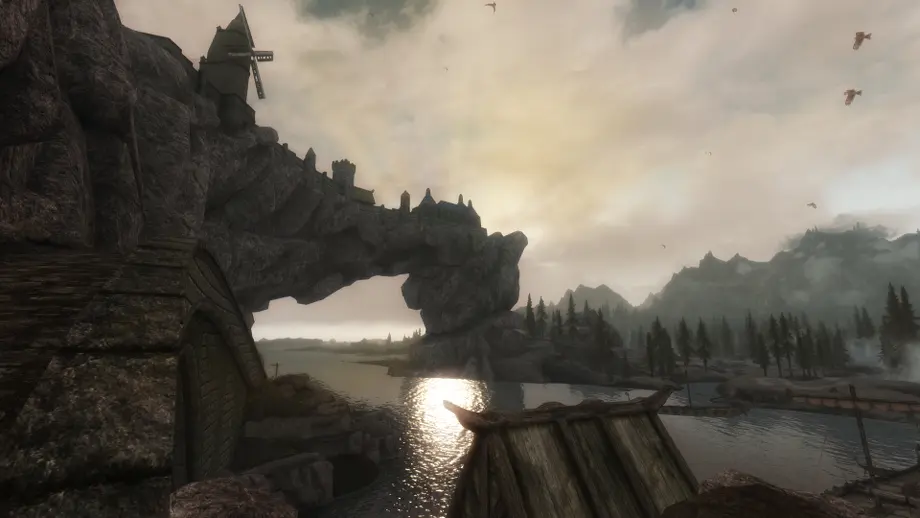 Credits
Vorontsov Boris for his awesome ENB and ENBoost
LSiwora for her Wilds ENB v2.0.1 and v3: I couldn't use the other presets once I saw her work
Kyokushinoyama's sunsprite and DOF
ZeroKing for his ENB Post-Process Effects Addon
Matso for showing how to add the Letterbox control to GUI. Skyrim Visual Immersion Series ENB Resource
Kingeric1992 for his enblens and weather FX