First of all, I do not speak English.
This article is created using a Google translation.
※Caution※
To use this MOD, you must have the DLC "Hearthfire".
2017 8/15~ UP date!
Ver1.1 Fixed some bugs.
<What is this? >
Girl wearing a maid, is a MOD to add the "Meia".
We are greeted by family as adopted, to add a child of Meia and "normal version",
Growing her as an adult can be employment as a follower (consul) "Otona Version" of
There are two versions.
<Character of background>
She is a young lady that was away from home in order to help some friends, I came to Skyrim in order to bring back.
However, become lost in the middle of the journey, I have no longer go back.
Her no destined to go, please give it to the new husband like.
<Whereabouts>
Near the Riften, we are in the "Merryfair Farm".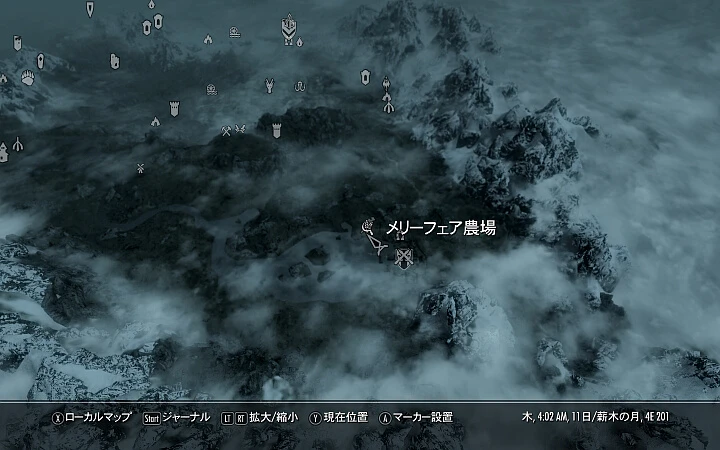 <Precautions>
Please do not give the clothes to Children of Meia. Since the difference from the existing child's body type,
There is a possibility that the display or the like becomes funny.

If you are simply hiring the adult of Meia as a follower, DLC is not required.

For location, the same as the original Version, you are in the "Merryfair Farm" plantation.

In addition, on the set, because it is the same person,
usually of Meia and Otona Meia it can not be used.
Either one of Version only, please use.

<Conditions for the maid (consul)>
To introduce the DLC Hearthfire.
Can be created in the Hearthfire house, the "Lakeview Manor" "Windstad Manor" "Heljarchen Hall"
Own any further, after completing the main hall,
And her state of followers, took to the house, it can be employed as a maid (consul) in making the conversation.
<Description of the options file>
<For Sisters Edition>
The version that both add Meia grown with children of Meia as sisters.
(Main file is not required)
<For Small chest patch>
Modify the chest of Meia was greater in proportion of age.
Will also be slightly modified shadow was unnatural.
<How to install>
Please copy and overwrite in the main file.
<Use recommended MOD>
Face Light
by tktk
Female Facial Animation
by nao4288
<MOD used in the screen shot>
Tes4Mod for skyrim
by akatuki408
Master of Weapons - All in One 1-20
by Daren
Osare Swimsuit - UNP
by anano
Monno's Bikini - CBBE - BodySlide - UUNP - HDT
by Monno
<Q & A>
Q: Do you followers of?
A: In my knowledge of now, because I do not know how to the character of the child's voice to the followers, it does not.
Q: body type?
A: Although you UNP, please leave the maid since the display and change her clothes is amusing.
Q: I use the ENB?
A:
PerformanceXP ENB
by Nikita
Q: Do you want to distribute the CME preset?
A: Do not.
Q: screenshots and face are different
A: presence or absence of Face Light and will vary considerably by ENB.
For screen shots, even in reference that me also show these facial expressions, multiply the time and effort.
<Credit> Thank you for your wonderful MOD!
Tes4Mod for skyrim by akatuki408
Enhanced Character Edit by ECE team
Fair Skin Complexion by HHaleyy
KS Hairdos - Renewal by Kalilies Stealthic Khaos and Shocky
DIMONIZED UNP female body by dimon99
Caliente's Beautiful Bodies Edition -CBBE- by Ousnius and Caliente
Mikan Eyes by nerune
XP32 Maximum Skeleton - XPMS by xp32
Girl of the Innocence by Lumina
Twintail Hairstyles by amuamu