File information
Created by
Keung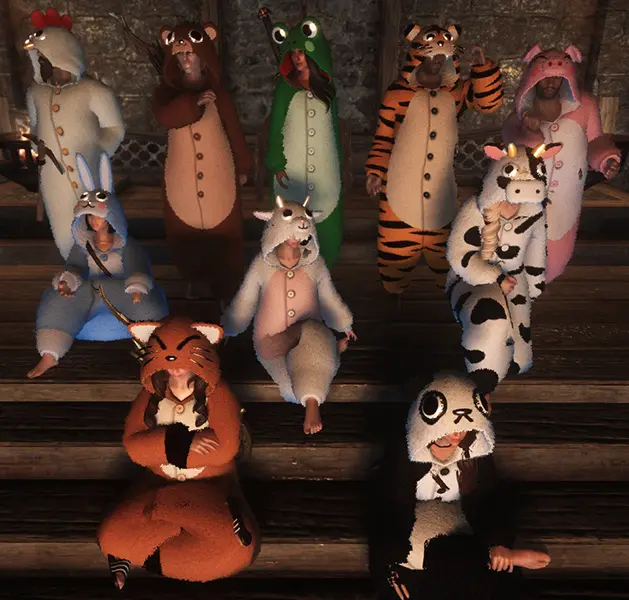 Hello~! ladies and gentlemen of skyrim.
it's my great pleasure to introduce my second mod.
I put in a A lot of effort into this Lovely clothing mod ;-)
I Hope you like it.
- Contents 
10 Types of Animal Pajama Light armor for male and female.
(bear, chicken, fox, frog, goat, milkcow, panda, pig, rabbit, tiger)
You can use, regardless of body-type. probably.
- How to get
Use Console : help pajama and player.additem
or
Use
this super convenient mod
- look good with
adilette slippers
(my first mod!)
- kids can equip pajamas by
this mod
  but there are some issues. hair clipping, incorrect skin texture.