File information
Created by
Rasriepa
In a distant and second-hand set of dimensions, in an astral plane that was never meant to fly, the curling star-mists waver and part...
See...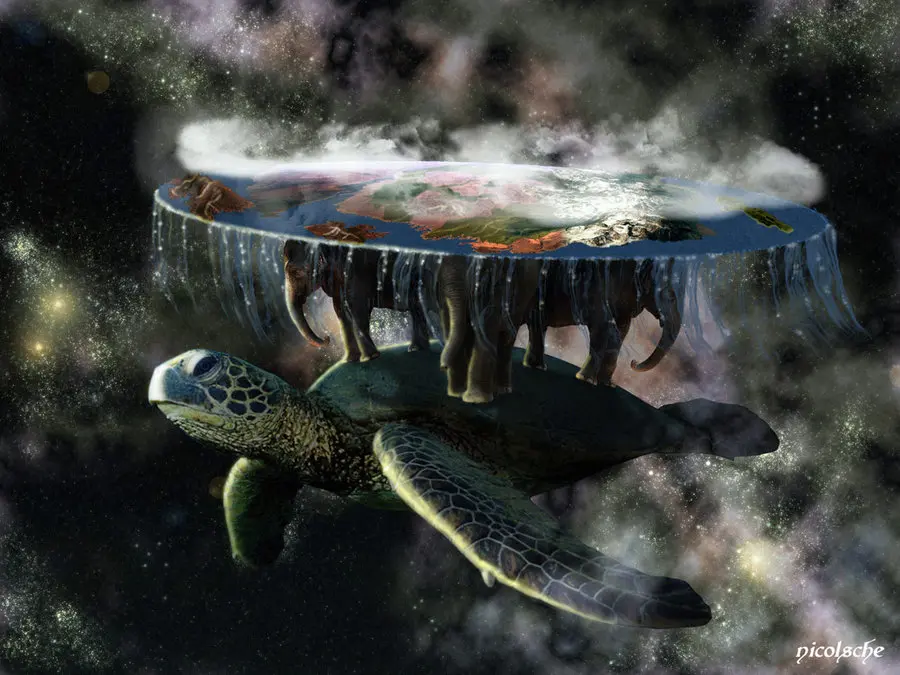 Great A'Tuin the turtle comes, swimming slowly through the interstellar gulf, hydrogen frost on his ponderous limbs, his huge and ancient shell pocked with meteor craters. Through sea-sized eyes that are crusted with rheum and asteroid dust He stares fixedly at the Destination.
In a brain bigger than a city, with geological slowness, He thinks only of the Weight.
Most of the weight is of course accounted for by Berilia, Tubul, Great T'Phon and Jerakeen, the four giant elephants upon whose broad and startanned shoulders the disc of the World rests, garlanded by the long waterfall at its vast circumference and domed by the baby-blue vault of Heaven.
On this disc live some of the wisest and mightiest wizards in all of time and space, able to crush their foes with flaming fireballs or command evil demons to their aid.

This mod however, contains none of them...
This mod brings to you Rincewind, the magical equivalent to the number zero. A scholar so magically impaired, he even received negative marks in "Basic Firestarting", an issue still hotly debated by the Faculty. Despite his magical inabilities, he somehow manages to survive even the most dangerous situations. He seems to be constantly running away from danger (as such, most of his scars are on his back). He is the first to call himself a coward, although he's frequently frustrated by circumstances which cause him to be accidentally heroic. He always gets himself into dangerous situations, because he always has to help the helpless and innocent, even if half the time he would rather run away before it starts to happen to him.
Through a magical incident in the library of Unseen University, Discworld's famous training facility for wizards and other magical personell, he accidentially opened an intradimensional gate and by an accident in which a yellow coloured wrapping of an exotic fruit might or might not have been involved, he slipped and fell through said gate. He popped out in Nirn's province of Skyrim, inside the Arcanaeum of the Winterhold College. A somewhat familiar environment, where he was able to pickup his former activity as the librarian's assistant. Only in this world, the librarian is not an Orang-Utan, but an Orc, but honestly: who can tell the difference?
In recent days, one of the books he was responsible for has disappeared, and being the coward he is, he is now looking for somebody to help him retrieve it, hoping it won't bring him the usual trouble involved with item-hunters and adventure seekers. But destiny seems not to be in his favor. Some things never change, even when you are in another dimension...
--------------------------------------------------------------------------------------------------------------------------
Currently available features:
- basic follower commenting: follow, favors, wait, dismiss, combat
- short quest to gain his trust and recruit him as a follower (can be completed in 3 different way, depending on your player's gender)
- re-uses dialogue from the 1995 point&click adventure "Discworld" by Psygnosis Software, spoken by british comedian Eric Idle of Monty Python.
- custom Wizzard hat, extra-pointy!
What's to come:
- commenting on events, locations, encounters.
- more player dialogue
- more variety in commenting!
- your ideas! Let me know what you want to see in the comments!
Install guide:
Install as you would any other mod, I suggest using Mod Organizer.
Incompatibilities:
I don't know, honestly. This is my first mod, I am using the vanilla follower system, so I assume all follower overhauls should treat Rincewind just as any other follower. Possibly incompatible with anything changing the Arcanaeum or the Midden, but I haven't tried really.
Recommended mods:
Use a follower overhaul of your choice together with 
the dwarven Luggage mod
for the full Discworld-y experience!

Tools used:
Vanilla Skyrim, Creation Kit, Audacity, ScummVM for playing the original game.
Thanks to:
- Terry Pratchett (RIP) for creating a fascinating cosmos, mirroring our own world but always keeping it different enough to flee from this reality.
- Bethesda for Skyrim and Creation Kit
- Reddit.com/r/skyrimmods for giving me motivation to actually make my idea reality.
- reddit user
foukes
for his great pointy hat!
- reddit user
Orphan_Script
for testing the mod.
- hat mesh was made by Backsteppo as part of their
DC Sorceress mod

You love this mod and want to help me progress it further? Perfect! I am still looking for a proper robe for Rincewind to wear, so if you are able to model something, I will be more than happy to include it! Any bugs, such as missing dialogue, please put into the Bug-Tracker on Nexus.